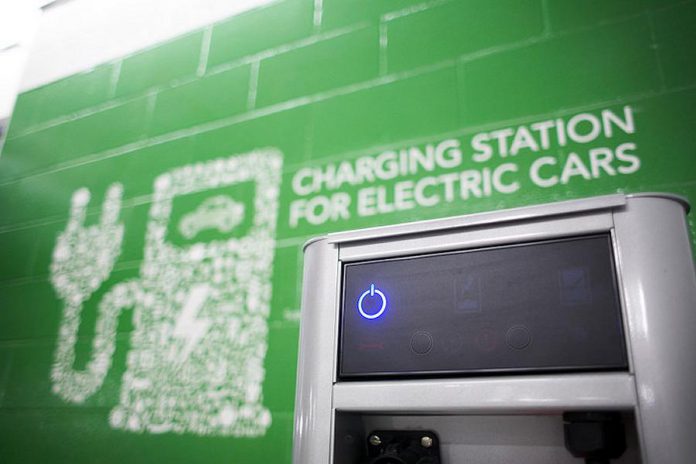 If you drive an electric car (or are thinking of buying one), you'll be happy to know that there will soon be six locations where you can charge your vehicle in the Peterborough area.
Peterborough Utilities Group and the City of Peterborough applied to the Ministry of Transportation for capital funds to purchase, install and operate EV (Electric Vehicle) charging stations in the region.
The six locations are:
Peterborough Zoo
Lansdowne Place Mall
Peterborough Memorial Centre
King Street Parking Garage
Asphodel Norwood Township office in Norwood
Lakefield Downtown location
A total of nine EV charging stations will be installed at these sites.
Two Level III Fast Charging stations will be installed at the Lansdowne Mall and at the Asphodel Norwood Township office. These chargers can provide an 80% charge to EV vehicles that are equipped with fast-charging ports.
The remaining seven charging stations will be Level II charging stations that provide an EV with a full charge in four to five hours.
The Government of Ontario is investing $20 million from Ontario's Green Investment Fund to build nearly 500 EV charging stations at over 250 locations in Ontario in 2017.
Through the $20 million Electric Vehicle Chargers Ontario grant program, the government is working with 27 public and private sector partners to create a network of fast-charging EV stations in cities, along highways, and at workplaces, condominiums, and public places across Ontario.
"By investing in charging infrastructure that is fast, reliable and affordable we will encourage more Ontarians to purchase electric vehicles, reducing greenhouse gas pollution and keeping our air clean," says Steven Del Duca, Minister of Transportation.
There are approximately 6,400 electric vehicles currently on the road in Ontario.
The expansion in EV charging stations across the province is designed to address "range anxiety" — a common concern of consumers regarding the distance electric vehicles can travel compared to traditional vehicles.
By building a more robust network of public chargers across Ontario, electric vehicle owners can now plan longer trips with more confidence that a charging station is as readily available as a gas station is.