Michelle Thornton says the only time she can guarantee the word "cancer" won't cross her mind is when she's paddling with her Survivors Abreast dragon boat team.
As a survivor of breast cancer, she can attest that, once cancer is part of your life, it is with you forever. If relief comes in the form of a paddle, you pick it up.
Thornton was diagnosed with an aggressive form of breast cancer in 2014. Her journey began with a routine screening that showed some calcifications. On second look, they didn't appear to be suspicious, but to be safe, she was called back for a six-month check.
"That's when they saw that the calcifications had multiplied, and now they looked suspicious," she says. "I was blindsided."
A biopsy later, she was off for surgery and had her right breast removed.
"I went from being complacent to being scheduled for surgery within a month," she says.
Surgery went so well that the oncologists told Thornton she didn't need radiation or chemotherapy. And, while there's a chance the cancer could come back, her screening this year was clear.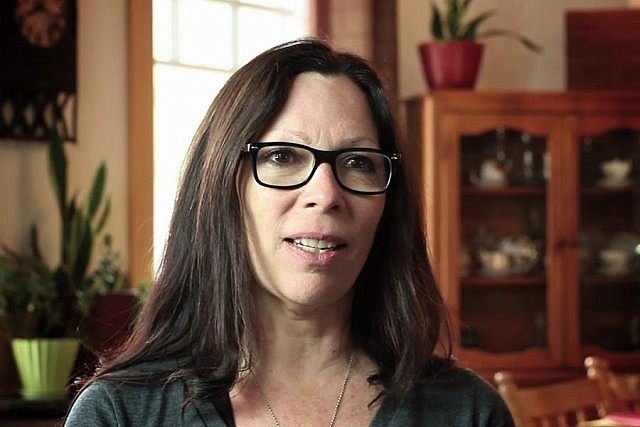 Thornton is now back to playing volleyball and baseball, jogging, and keeping a busy work schedule.
"I'm a living example of why screening is important," she says, "with emphasis on 'living'."
Now 52 and a grandmother to three, Thornton speaks candidly about her journey. From her first appointment for breast screening right through the day of her surgery, Peterborough Regional Health Centre's Breast Assessment Centre kept her on course.
"I never once left the Centre without knowing what the results were, and what was happening next," she says. "That reduces the stress so much. It's the waiting that's so stressful."
That's regular procedure whenever possible at the centre, where 8,000 mammograms are performed each year using its three mammography machines.
These machines were generously funded by the community when the new hospital first opened in 2008, much of it through Survivors Abreast and the thousands of donors, paddlers, sponsors and volunteers who have contributed to Peterborough's Dragon Boat Festival over the years.
With the equipment almost eight years old and reaching the end of its lifespan, however, PRHC Foundation is partnering with the community once again to invest in three new state-of-the-art full field digital mammography machines, a total investment of $1.9 million.
This partnership will ensure the Breast Assessment Centre can continue to provide timely and accurate diagnosis thanks to breast images of the highest possible quality. It will also allow the hospital to take advantage of the latest technological advances in mammography such as three-dimensional imaging — a technology that has shown a proven decrease in call backs for additional imaging, greatly reducing patient anxiety.
---
Part 1 – Mother/Grandmother & breast cancer survivor Michelle Thornton shares her story …
Part 2 of Michelle's story – "Just because you can't feel anything, doesn't mean you shouldn't be screened …"
---
In fact, the proceeds of the 2016 Peterborough's Dragon Boat Festival will support the purchase of this vital equipment and Thornton says she will be paddling this year with that in mind.
"Having a well-equipped breast assessment centre right here in town is very comforting," Thornton says. "Every single appointment I had was local. I knew my way around; I began to recognize the technologists. All of that just kind of makes things better."
For a patient facing cancer, the value of that kind of comfort cannot be overstated, she adds.
At the time she was diagnosed, Thornton says she tried to "go with the flow". Notwithstanding, she went out and bought a painting she'd been eyeing for a long time. Cancer does make you think differently, she says.
She remembers telling her husband of 32 years, and her two grown children and their partners, about her diagnosis. They, along with some close friends, became her "team," as she calls it, and together with the breast health navigator at the Breast Assessment Centre, kept the stormy waters from washing her overboard.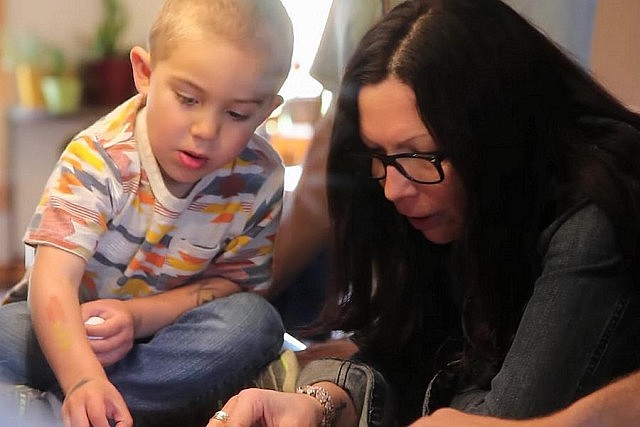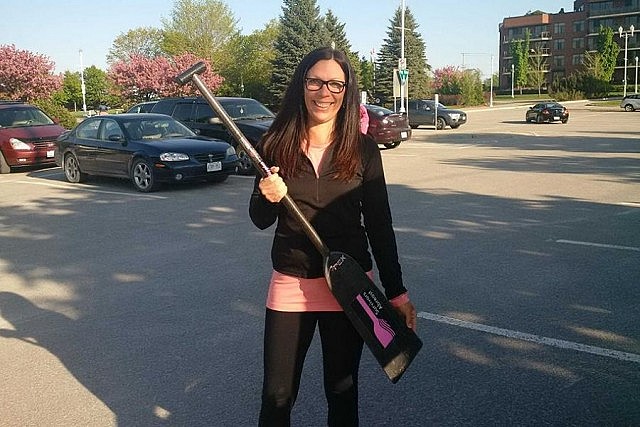 In fact, from the day of the biopsy findings to the day of the surgery, the navigator was available to Thornton for any questions or concerns. On the day of Thornton's surgery, the navigator met Thornton in the familiar surrounding of the Centre, and walked with her to the next appointment.
"She made it that much easier," Thornton says.
Again, that's the routine for patients at the Breast Assessment Centre.
Thornton's surgery was successful, but her form of cancer is aggressive; it could return. So, Thornton is back at regular intervals for screening, and she has a message for all women:
"Just because you can't feel a lump, don't avoid screening," she says. "They told me my form of cancer was 'sneaky' and that I may have not noticed a lump until it was too late."
She also has a message for everyone, woman or man:
"You can't control the circumstances you face, but you can help increase positive outcomes. You do that by having regular screening if you're a woman, and for all of us by supporting the needs of the Breast Assessment Centre to have the most up-to-date equipment.
"We are so fortunate to have the facility we have here. I really am living proof."
To make a donation that will help make sure women and men from across our region have access to the very best in breast cancer screening, please call 705-876-5000 or visit www.prhcfoundation.ca.