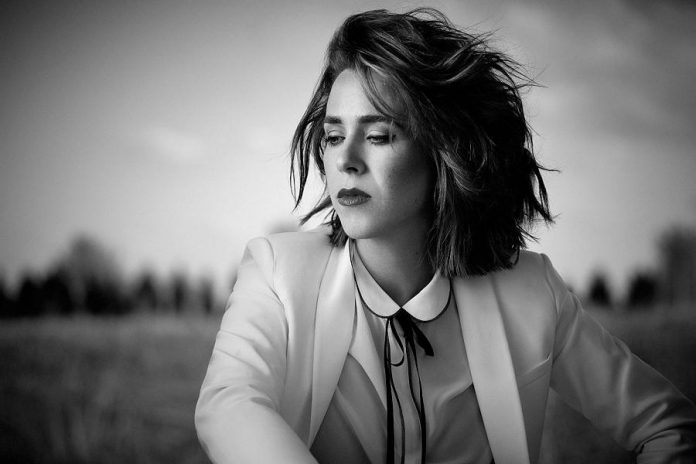 The late Fred Anderson's goal was as simple as it was sincere: provide free, accessible entertainment to the larger Peterborough community. That he did for 19 years, starting with the inaugural Festival of Lights concert staged July 1, 1987, featuring jazz great Moe Koffman.
In Del Crary Park that Canada Day was Tracey Randall, one of the operators of the illuminated boats that performed a nautical dance across Little Lake as part of the concert festivities.
Earlier today, 30 years on, Randall hosted the 2016 Peterborough Musicfest lineup reveal in her continued capacity as general manager of the free summer concert series. Not unlike the vessel she operated for two summers, she has come full circle.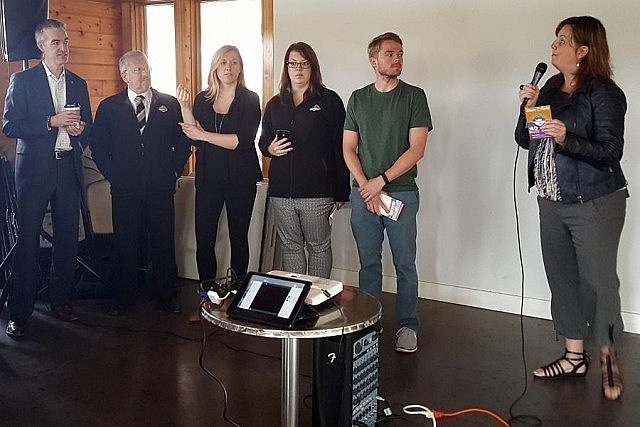 Anderson died in 2006 but his vision has endured and been built upon, with 19 concerts featuring 23 acts set to take to the stage named after him, starting Saturday, June 25th at 8 p.m. with Millbrook native and multiple Juno Award winner Serena Ryder.
"It's really very emotional for me," says Randall of the festival's 30th anniversary season.
"I was a kid. They got Fleming students to come down and work on the boats with Fred. I spent two summers at Del Crary Park. I left Peterborough at the age of 21. That was the last job I had here."
"To come home three years ago and be offered this job on a mat leave and make it full-time now, it's been a blessing," she adds. "I'm so proud that we can still offer the community free music."
If the enthusiasm of the sizable crowd gathered at the Silver Bean Café for the lineup reveal tells us anything, Peterborough Musicfest remains a summer staple highlight for thousands.
Last summer saw an attendance of 125,000, generating an estimated $4.2 million in spin-off economic activity.
The 2016 lineup is all about diversity. While trying to be all things to all people is typically a losing proposition, there is something to satisfy nearly all music tastes, including a performer known more for his film and TV acting credits than his music.
On June 29, Kiefer Sutherland, best known for his role as Jack Bauer on television's 24, will share his burgeoning country rock/folk music talents.
Following in July are Chicago tribute band Powerhouse (July 1); rock band I Mother Earth featuring Edwin (July 2); pop recording artist Gowan (July 6); international music-flavoured instrumental band Sultans of String (July 9); East coast indie rock band Hey Rosetta! (July 13); country rock band Cold Creek Country with The Reklaws opening (July 16); Cobourg-based Indie rock outfit Gentlemen Husbands with Union City opening (July 20); Montreal new wave rockers The Box (July 23); folk rock/roots duo Whitehorse (July 27); The Last Waltz tribute to The Band (July 30).
In August, there's country music duo MacArthur Clark and Meghan Patrick (August 3); longtime Canadian new wave/pop band The Spoons (August 6); indie pop duo Jocelyn Alice and Ria Mae (August 10); the Classic Albums Live tribute to Fleetwood Mac (August 13); Eagles tribute band Hotel California (August 17); Canadian classic rock band Platinum Blonde (August 20); and Alberta-based country music duo High Valley (August 24).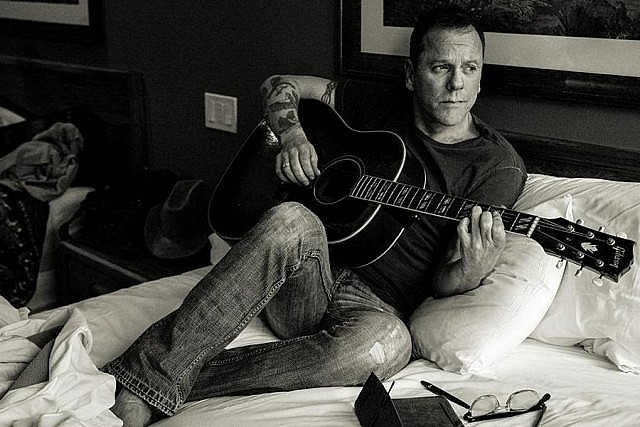 "We always get people wondering why we don't include a concert band … what about, jazz, blues," says Randall, referring to the challenge of satisfying all musical tastes each summer.
"There's so many festivals in town, like the folk festival, Hootenanny and Ribfest. We don't want to take away from those. We just try to make it (the lineup) as diverse as we can. This year we have an international music band (Sultans of String). Next year we'll try to go jazz. We have an older demographic too. Not only do I have to cover '80s music but we also have to think about the demographic that likes a mellower sound."
As has been the case since 1987, sponsors, which this year number just under 100, remain the lifeblood of Peterborough Musicfest.
"We wouldn't be here without them … for us to offer free concerts, this is the sponsors' event," notes Randall. "We just so proud to have a lot of them back after 20 years with us."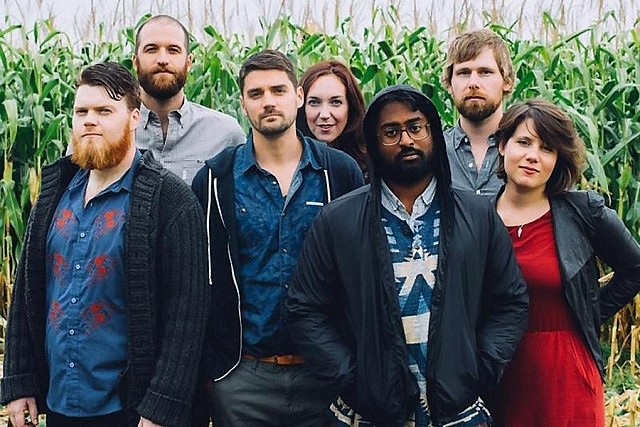 She also points to the ongoing securing of available grant dollars as key. This year, the City of Peterborough has forwarded additional funding and, just recently, the Ontario Ministry of Tourism, Culture and Sport handed over $54,000 for the opening night concert.
Beaming during the lineup reveal was new Peterborough Musicfest board chair David Feeley.
"I shouldn't say I didn't sleep last night because I did, but there's been a lot of excitement leading up to this," says Feeley.
"Peterborough is an active community where people get involved. This has become a huge community event, a meeting place. There are not many people you talk to who don't know about Peterborough Musicfest. I think they feel they own it, which is exactly what we're trying to instill. It is their festival."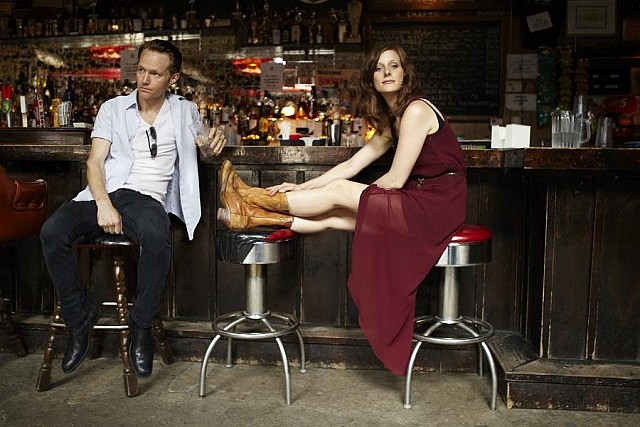 On a personal level, Feeley, who has attended concerts for years, says his satisfaction is derived less from the music and more from the enjoyment he witnesses.
"I love to see people sitting in the seats smiling. The band is kind of secondary. I look at people tapping their toes and singing along. A lot of times I don't stay for the whole show. I see people happy to be there and it's like 'There we go … we've got another one in the can.'
"Like every vision, things have to change but I think if he (Fred Anderson) was here, he'd be pretty pleased with where it's gone with the numbers that come out and the caliber of talent that it draws. The model has stayed pretty true."
For information about Peterborough Musicfest, including how to volunteer or become a sponsor, visit www.peterboroughmusicfest.ca or follow the concert series on Facebook or Twitter.