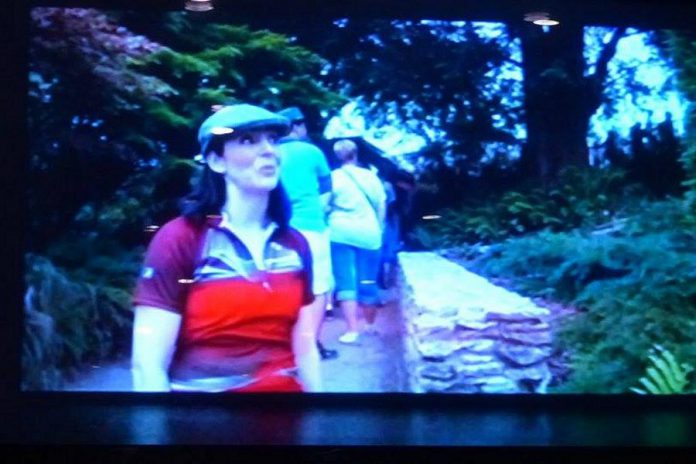 There's been an almost continuous buzz about Megan Murphy's documentary Murphy's Law since she first launched her successful Indiegogo campaign in the summer of 2014. A story of family, legacy, and healing, much has been said and written about the film despite the fact that almost no one had actually seen it. But the long wait for the film's debut is over.
Last weekend, the much-anticipated debut of Murphy's Law was viewed by two sold-out audiences at Showplace Performance Centre in downtown Peterborough — and the film fully lived up to the buzz it has received. It hit every emotional turn and managed to charm and inspire the eager audience.
Simply put: Megan Murphy made a lot of people cry. She even made me cry, and I'm not a crier. However, even before the opening credits were finished tears were already starting to trickle down my cheeks, and I could hear a chorus of sniffles all around me for over an hour.
Murphy's Law is a brave and honest piece of film that goes straight to the heart, and is bound to affect each person who sees it in a personal and profound way.
Although most people are by now familiar with Megan's story of finding her father's long-lost journal and retracing his epic bike ride across Ireland as a way to deal with the grief she faced at losing her parents, it's hard to prepare yourself for the emotional reality of this film.
It really is more than just that story. There are so many different elements to the film that everything that we've heard before now oversimplifies it. Murphy's Law is not just about a girl riding a bike across Ireland. It is so much more than that.
While Megan's journey to retrace her father's steps is the narrative driving the film, it's also the centre point that pulls the audience into her world.
Megan is likeable and articulate and she bleeds honesty, dignity, and painful perseverance throughout the film.
She makes an immediate connection with the audience and, as the film proceeds, the audience becomes more and more invested in Megan and her emotional journey.
She allows the audience to see her full range of emotions, including her rawest ones. By showing her emotions on the screen so openly, Megan displays bravery that's both admirable and inspiring.
The emotional hub of the film belongs to Megan's late father Marty Murphy, who passed away of cancer in 2004 but is very much alive in this film. Marty is a constant presence in the film through his writings, photos, and video footage.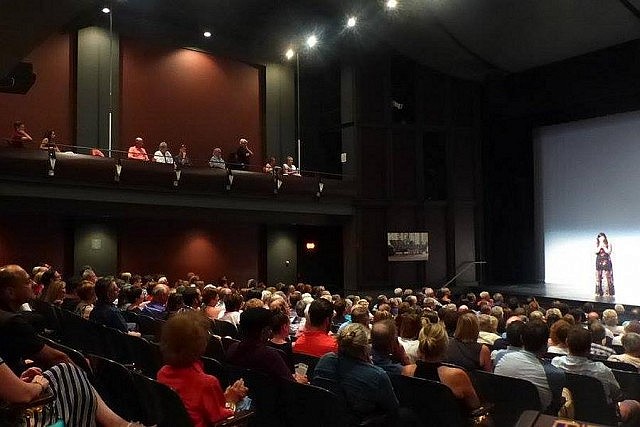 Murphy's Law
becomes such a testament to his memory that, by the end of the film, the audience feels they've gotten to know him as much as Megan. His voice and presence is constantly there, making the journey with Megan every step of the way. It's an eerie but beautiful cinematic experience that'd difficult to explain; it must be experienced first hand.
The third character in Murphy's Law is Ireland. Beautifully filmed by cinematographers Robin Bain and John O'Donnell, the Irish countryside and the Irish people Megan meet on her journey become a separate entity of their own. The film itself is beautifully filmed, and the spirit of Ireland rings through in each and every scene — to the point that it begins to double as an emotional travel log.
But the true magic of the film lies in the creative talent of editor Rob Viscardis (Before We Arrive: The Story Of The Weber Brothers) who weaves together Megan's story with home movies from Megan's past, family photos, audio recordings, and the footage filmed on Megan's travels. Rob brings all these elements together to create the full montage of Megan's emotional journey, linking the past to the present to hints of the future.
The editing of the film is extraordinary. It brings together father and daughter together in an extremely real way, and creates a sense of legacy and history for Megan's journey for the audience.
Murphy's Law also features original music by local favorites Rob Phillips and Kate Suhr and the community of Peterborough is prominent in the film, making it relatable to local audiences but also reaffirming the historical connection between Peterborough and Ireland.
Murphy's Law is an awe-inspiring film of one woman's journey to reconnect with her father and find herself again. While watching it, you will look at your own life and your own losses. It will make you reflect but also give you hope and joy and courage.
So what's next for Murphy's Law?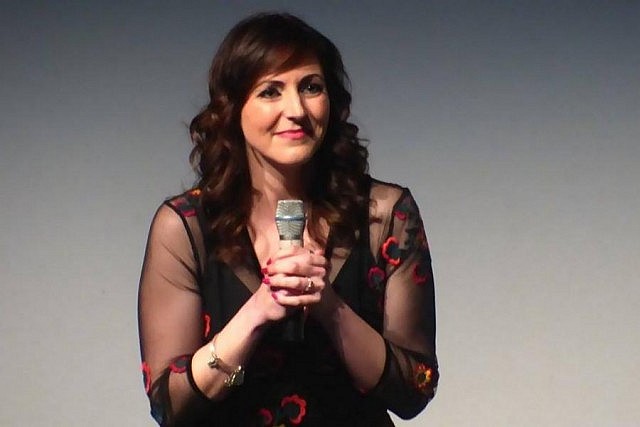 As Megan revealed during a question-and-answer session at Sunday afternoon's screening at Showplace, she's currently shopping it around to film festivals (it will also soon be available for download and streaming).
Megan hopes that the film will continue to bring people together and to share their own stories with one another.
"Stories are the most important thing," Megan said from the Showplace stage. "They are the things that connect us. It's important that we share them, and we often don't share them enough. Our stories are important and we need to talk about them."
By sharing her very personal journey with the entire world in this brave and beautiful film, Megan Murphy has given us a gift.
For more information and updates about Murphy's Law, visit www.murphyslawfilm.net.
---
Murphy's Law – Official Trailer