For all he has done musically, for all the many roads he has set his feet upon, Bobby Watson remains enthralled by solid performances turned in by others.
Yet it was a flawless performance of the non-musical variety, staged in early September 2013, that impacted the guitarist/singer's life the most — by extending it.
With just 42 per cent blood flow to and from his heart, the then 67-year-old Watson went under the knife at the University of Ottawa Heart Institute. Five hours later, his quintuple heart bypass surgery complete and his new lease on life was signed, sealed and delivered.
Fast forward to a recent Friday morning at Haaselton's in downtown Peterborough. Sipping coffee, Watson is the picture of good health, his mind sharp as he recalls with relative ease the names, places and circumstances that have marked his compelling life journey — a kaleidoscope of experiences that will be celebrated Sunday, August 7 when friends and local live music supporters gather to mark his 70th birthday at Market Hall (140 Charlotte Street, Peterborough, 705-749-1146).
"I feel great. I'm glad to be standing, man," says the East City native, still known affectionately to many as Uncle Bobby.
"What Dr. (Bill) Hughes and the team in Ottawa did is a bit of a miracle. I was dying and I was not feeling well. It (an ongoing hearing into Dr. Hughes' professional conduct) makes me angry. He has saved so many people's lives. That's a fact. I'll be forever grateful to him."
Organized and presented by SLAB Productions, Bobby's Birthday Bash is evidence that many remain equally grateful to have been touched by Watson's big talent.
Set to begin at 7:30 p.m. — doors open an hour earlier — the featured band is Jackson Delta Electric. The two-time Juno Award-nominated trio of Rick Fines (guitar), Gary Peeples (guitar), and Al Black (drums) will be joined by Andy Pryde (bass). Tickets, at $45 for cabaret table seating or $30 general admission, are available at the Market Hall box office, online at www.markethall.org, and at Moondance.
On July 26th, SLAB Productions announced that all-star The Session Hounds will also be playing with Bobby at his Birthday Bash. The Session Hounds are Andrew Affleck, John Crown, James McKenty, and Steve O'Connor.
Andrew Affleck, one of the most recorded bassists in Canadian music history, has played with Susan Aglukark, Good Brothers, comedian Bob Newhart, the Arrogant, and many others. Nominated four times for CCMA bassist of the year, Andrew has played for the Queen of England and two Canadian Prime Ministers.
John Crown is a multi-instrumentalist as well as a writer, producer and educator, whose songs and recordings are featured on radio, TV and film. His credits include Degrassi – The Next Generation, Big Time Rush, Canadian Idol, and extensive commercial work.
James McKenty is a singer, songwriter, engineer and producer extraordinaire, whose former band The Spades made big waves in the Canadian indie rock scene and opened shows for The Tragically Hip. More recently, James has worked recording Ronnie Hawkins, Gordon Lightfoot, and Willie Nelson as well as engineering and mixing Blue Rodeo. James continues to produce an impressive array of music artists, local and international.
Currently with the Jim Cuddy Band, Steve O'Connor has also worked with Blue Rodeo, Randy Bachman, Kim Mitchell, Lisa Brokop and Natalie MacMaster. Steve is a first-call studio player and has played piano, organ, and Wurlitzer on countless records and live shows.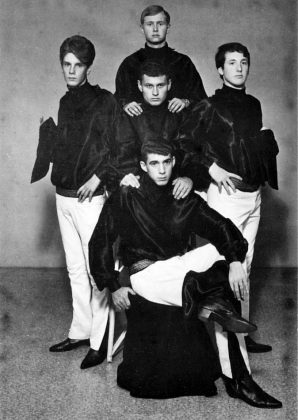 More artist "surprises" will be announced on SLAB Productions'
Facebook page
as the event date draws closer.
But nearer and dearer to Watson's reconstructed heart is that the event's net proceeds will go to the Peterborough Musicians Benevolent Association (PMBA).
Founded by late singer Phil Marshall and the benefactor of an ongoing one-Saturday-afternoon-monthly live music showcase at the The Pig's Ear, the PMBA is all about musicians helping musicians in their time of need.
Watson knows from personal experience how daunting that need can be and often is.
"Most musicians are financially challenged big time," says Watson.
"Musicians who run day to day on little, we don't have it like other people. When the big thing happens, man, we're on our knees. There's nowhere to turn. Thank heavens for the health system in this country but it only takes care of our health. It doesn't take care of the rent and so on and so forth."
Still, Watson has nary a regret over pursuing his music full-time; a near lifelong commitment to his craft that has brought varied experiences, from a near 10-year run in the blues-infected southern United States to headlining at the biggest clubs on Memphis' legendary Beale Street, to associations with some of music's biggest names.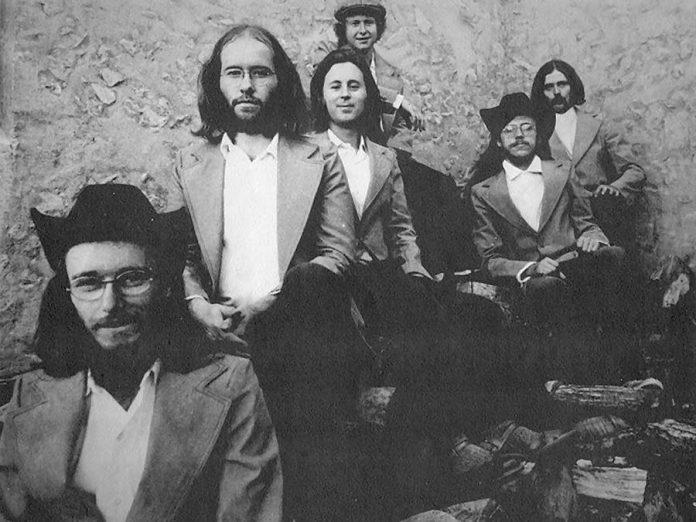 Watson has slowed down — today sees him front The Crown Royals (with Jim Leslie and Delbert Metheral) most Tuesday nights at the The Puck 'n' Pint in Brookdale Plaza — but that's not by choice.
"I don't get hired like I used to get hired because there's all sorts of younger guns coming up and quite often they will play for less," says Watson. "I understand that situation."
"If I said, 'Hey, so-and-so, I'll play for even less than so-and-so', if there's a bidding war and I want to play really badly, I'll play for 25 bucks and a beer and maybe could you throw in a meal. I can't live on that $25 but I get the gig."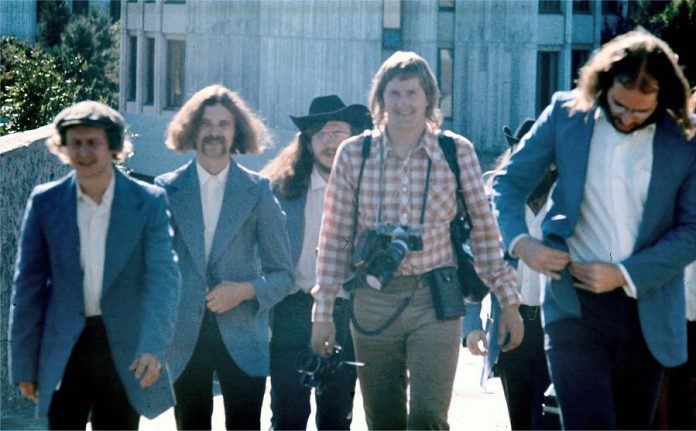 "Rick Fines asked me, a long time ago when he was putting Jackson Delta together, why I had failed. I told him I haven't failed. I've been able to work at something I love and eked through. If I wanted to, I could have had a job somewhere. I would have been way less happy but I could have made some money. That's the trade-off."
"In North America, the arts aren't nearly as important as they are in Europe. Not only are there better financial rewards but there's respect … like the respect of a lawyer, respect of a doctor, the respect other professions get. John Greco (the late co-owner of the Historic Red Dog) always gave me that respect. He was wonderful to me."
Still, for those who think Watson's musical journey is in its waning days, think again. This week, he's in Los Angeles at the invite of Greg Wells, a hugely successful producer who, as a Peterborough native, hasn't lost touch with his hometown and its rich musical landscape, despite his recording a host of pop music's names, including Katy Perry and Adele.
"Greg offered me a contract and we're recording for a week," explains Watson, noting he has fair amount of original material he's anxious to record.
"I have no expectations beyond making a great recording and having a whole lot of fun having this adventure with Greg. He's a bit of a genius guy."
"Somebody said to me 'Maybe you'll get to sing on a Katy Perry tune' and I said, 'Nah, I'm going to ask her if she'll sing back-up for me.'"
Still, Watson is fully cognizant that, had Dr. Hughes et al not intervened close to three years ago, this story may well have been unwritten. He points to his good friend and fellow musician Buzz Thompson — they met in 1964 — as an example of the suddenness of life's curve balls. Thompson is still recovering from a series of strokes which have left him unable to play, despite Watson's urgings that he give it a go again.
"I'm one of the last men standing, so to speak," says Watson.
"It's a badge of honour to be able to touch people and I obviously have. I do think we keep getting better as we get older. In his later years, B.B. King played better than he ever did. His note selection, his whole thing, was better."
Despite the financial challenges his life as a musician has brought, he admits that was his choice and he has absolutely no regrets. Tapping his left chest, he says "We get paid here and Peterborough has been really generous."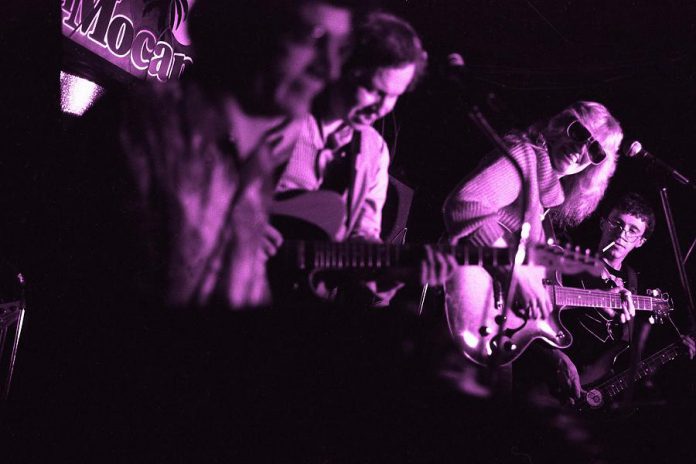 The small things, notes Watson, such as getting together every Thursday morning for breakfast with other local music performers past and present, continue to offer the biggest of rewards.
"A lot of these guys, I had heard their names but now I get to know them," says Watson.
"Their lives took them in different directions but they still love music. We get together and tell lies to each other. It's really very, very cool … the highlight of my week."
As for the August 7th event, Watson is equal parts excited and humbled. He says a range of material will be performed by himself and Jackson Delta Electric, including "some new stuff" and a solo acoustic set.
SLAB Productions, meanwhile, sees the event as addressing its primary motivation: building awareness of the PMBA's work while raising dollars for it, and making people at large aware that local musicians remain undervalued and underpaid for their talent. To that end, organizers hope the corporate community steps to the plate and snaps up the four-seat cabaret tables at $200 apiece.
And, as has been the case at so many prior local benefits, most of which Watson has lent his time and talent too, the lyrics of a Lennon/McCartney classic will be at its centre.
"With a little help from my friends is hugely true," says Watson.
"I'm somewhat of a loner, but I've been really fortunate that people have had my back."
---
"I Don't Want To Talk About It" by Danny Whitten, performed by Bobby Watson
"Since I Fell for You" by Buddy Johnson, performed by Bobby Watson