Maclean's, Canada's national weekly current affairs magazine, has profiled the town of Bobcaygeon in its online edition.
In a story published on July 15, 2016, writer Adrian Lee visits the town made famous by the Tragically Hip's song of the same name from the band's 1998 album Phantom Power.
Lee, who calls Bobcaygeon "a kind of CanRock Valhalla", quotes various residents including town councillor Kathleen Seymour-Fagan, Bigley's employee Terri MacKay, and Sacha Douglas, co-owner of Douglas + Son.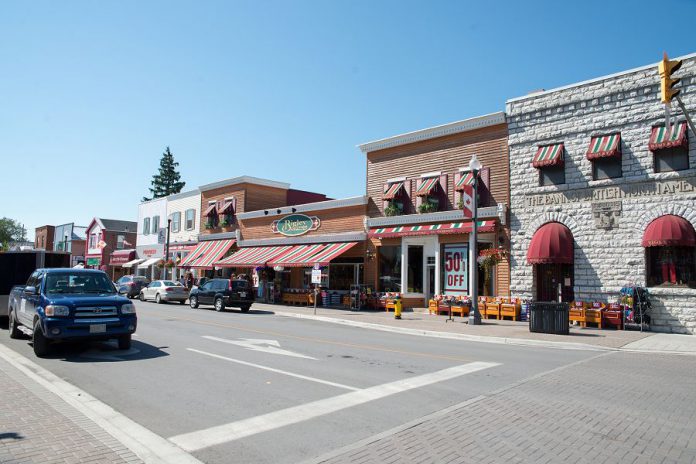 "The song brings so many people into town," says Douglas in Lee's story.
"It did a lot of good for the town," echos MacKay in the story. "It put Bobcaygeon on the map."
Lee provides some historical background on Bobcaygeon, which he describes as "the province's houseboat capital", including the legend that the town's name was coined by Samuel de Champlain 400 years ago in his journal, when he used the word "beaubocage" — meaning beautiful woodland and heath — to describe the area.
Lee also mentions the growth and development of the town due to the influx of residents from the GTA as well as cottagers and visitors, some of the friction this growth caused in the past, and a few issues caused by the amalgamation of the town into the City of Kawartha Lakes in 2001.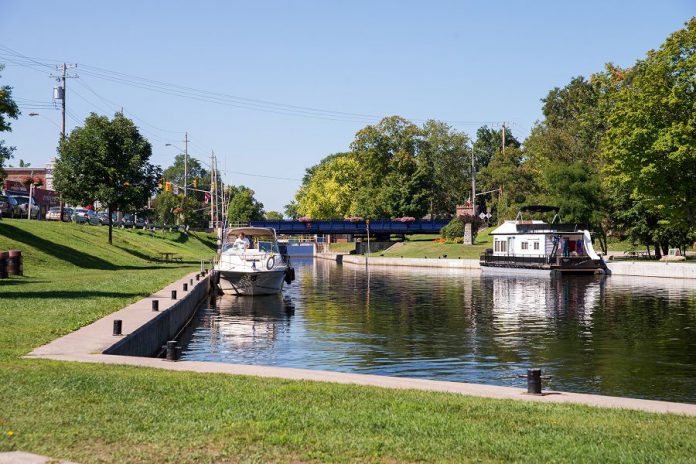 "They take our best fire trucks, take them to Lindsay," says resident Merle Gibson in Lee's story.
The article includes some photos of the town taken by Lee and photographer Stephanie Noritz, as well as a photo of Gord Downie performing in the town in 2011 — taken by photographer and Peterborough native Michael Hurcomb.
Although the Hip's Downie has said that he chose "Bobcaygeon" for the name of the song because it "sort of" rhymes with constellation ("You could use any small town, really"), the song remains a point of pride for Bobcaygeon residents and a draw for tourists.
In fact, according to Lee's story, town councillor Seymour-Fagan is planning to put forward a motion at City of Kawartha Lakes council in the coming months to rename a Bobcaygeon street after the Tragically Hip, and perhaps to add a lyric from the song on the sign welcoming people into town.
You can read the complete story by Adrian Lee at www.macleans.ca/culture/arts/searching-for-the-tragically-hips-mythical-bobcaygeon/.
---
"Bobcaygeon" – The Tragically Hip