Welder training and testing at Canadian Welding Skills
Canadian Welding Skills owners Jonathan Bennett and Olga Palatics have been working on an expansion of their business.
Canadian Welding Skills Fabrication is now flourishing, specializing in certified aluminum welding, carbon steel stands, concrete forms, sandblasting and aluminum fabrication.
Located in Ennismore, Canadian Welding Skills is a registered Private Career College in Ontario providing multiple welding training programs including two new courses: entry level Multi-purpose Process and a Pressure Pipe Upgrade Program.
For more information, call 705-292-0494 or visit www.weldingskills.com.
---
Cherished Upholstery in Warsaw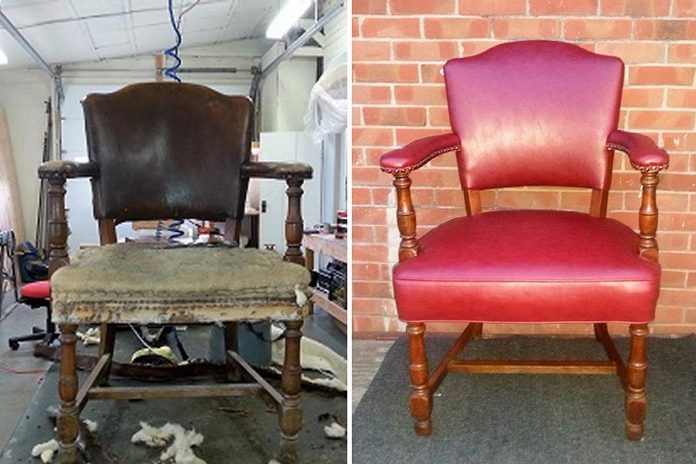 Al and Karen Pyche recently opened a new upholstery business in Warsaw.
Previously R.E. Cullen Upholstery, Cherished Upholstery offers a full service upholstery shop including antique restoration, refinishing and repair, pillows, lots of fabric samples, and more.
Cherished Upholstery is located at 94 Mill Street in Warsaw. Call 705-652-3500 or visit www.cherishedupholstery.ca.
---
FastStart's Kawartha Backcountry Entrepreneurship Experience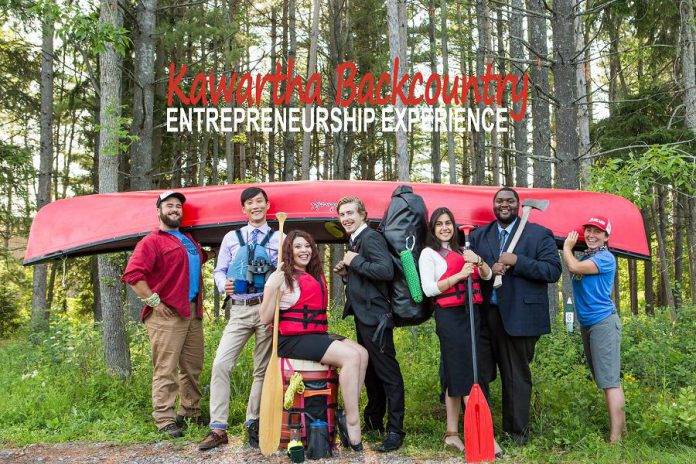 If you are between the ages of 18 and 29 and either a current or aspiring entrepreneur, you might be interested in FastStart's Kawartha Backcountry Entrepreneurship Experience.
The three-day boot camp is unique in that it combines a full day of interactive classroom-style learning with two days of backcountry paddling, camping and practical learning. The program is delivered at no charge to the 20 successful candidates.
FastStart is a Government of Ontario program delivered through the Greater Peterborough Innovation Cluster. The backcountry experience is delivered by The Land Canadian Adventures.
The deadline is July 29 and details are at www.innovationcluster.ca.
---
Upcoming events including Friendly Fires Kawartha BBQ Challenge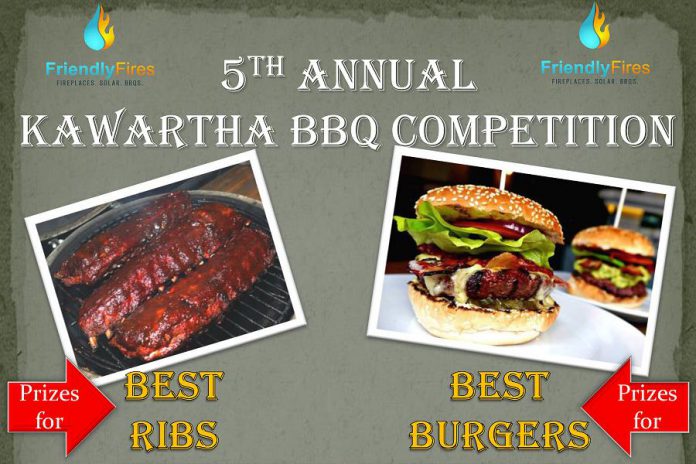 Upcoming events include the Northumberland Manufacturers Association discussion on energy costs and competing for business in North America. That's at the Best Western in Cobourg on Thursday, August 11.
The 5th annual Kawartha BBQ Challenge is this Saturday (July 23) at Friendly Fires at 981 Highway 7 East in Peterborough. There are over $3000 in prizes, live music, lots of food to sample, and no admission for spectators. Details at www.friendlyfires.ca.
And Trent Valley Archives summer series of ghost walks continues every Friday in August with the "Eerie Ashburnham Ghost Walk". Details at www.trentvalleyarchives.com.