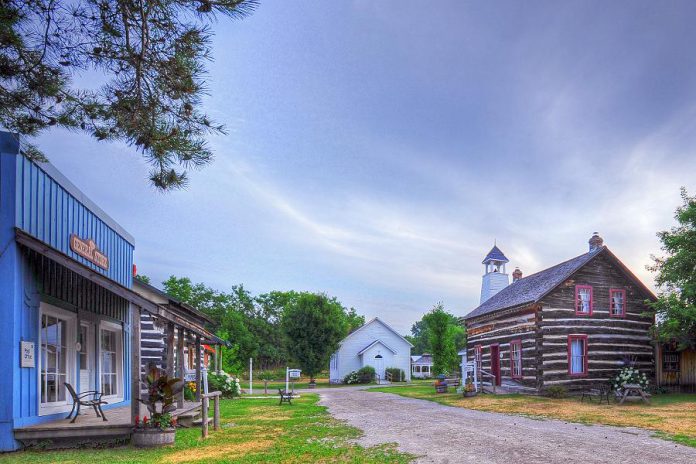 "Where the past is the present" is the tagline for Kawartha Settlers' Village in Bobcaygeon, and for good reason.
The 10-acre collection of 22 pioneer-era buildings and many artifacts (all donated and painstakingly restored) takes visitors back to a simpler time in history, but the village also hosts events firmly rooted in the present — including movie nights, outdoor theatre, and a beer festival this summer.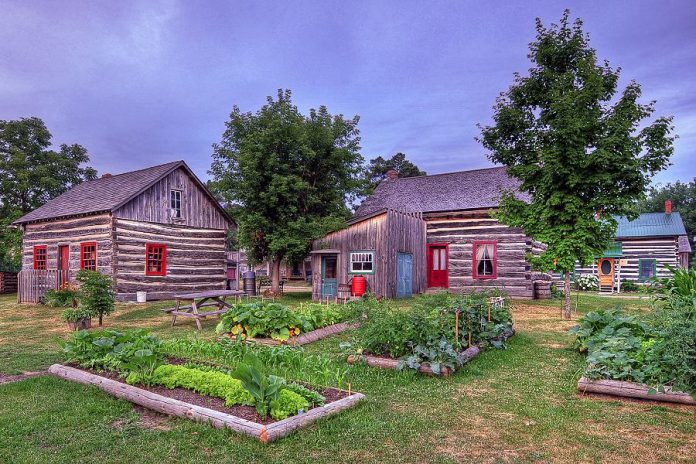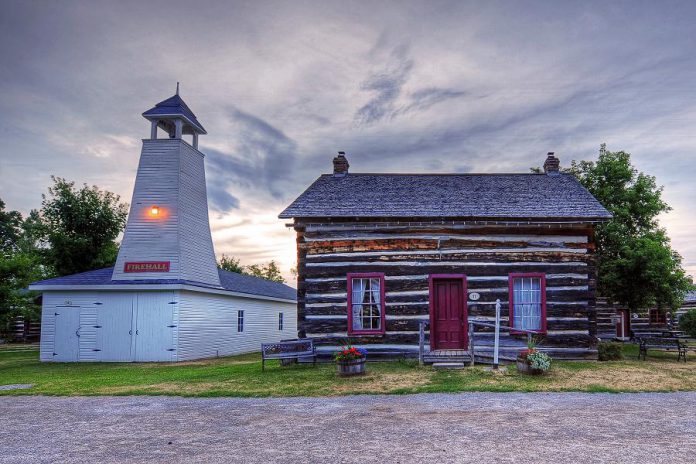 Operated by the Kawartha Region Arts and Heritage Society, the non-profit Kawartha Settlers' Village is a living history museum, dedicated to preserving the heritage of the region's agricultural roots. You can experience what life was like for pioneers in the Kawarthas as you tour the blacksmith shop and implement shed, the fire hall, the general store, the jail, the woodworking shop, and much more.
But Kawartha Settlers' Village is not just about experiencing the past. It's also a popular spot for wedding ceremonies and receptions, celebrations, and meetings. Many local arts groups meet there every week, such as the Caygeon Carvers, the Quilters' Guild, Thirst Painters, and Village Artists.
And the village hosts community events every year, including several this summer.
---
Movies in the Barn

Every Wednesday night in July and August at 7 p.m., Kawartha Settlers' Village hosts family-friendly movies in Murphy Barn. Bring you own chairs or blankets for comfort, and a snack bar is available. Admission is by donation.
The movie line-up for the rest of the summer is The Goonies on July 27th, Madagascar on August 3rd, Footloose on August 10th, Willy Wonka & The Chocolate Factory on August 17th, Happy Feet on August 24th, and Indiana Jones and The Raiders of the Lost Ark on August 31st.
---
Shakespeare at the Village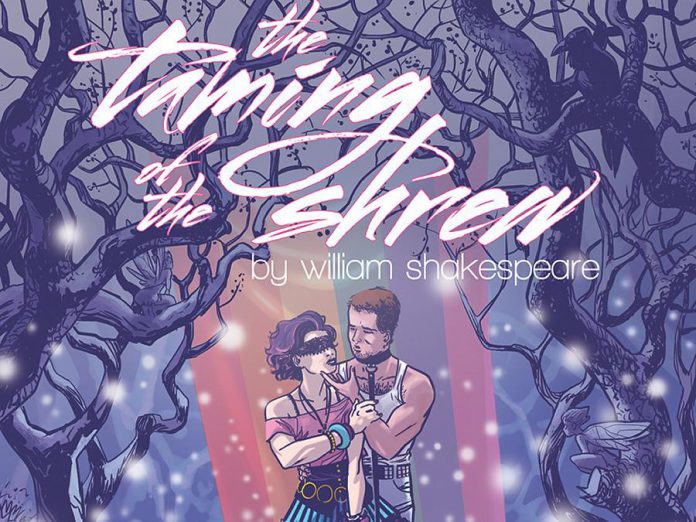 Every summer, the Toronto-based company takes Shakespeare on the road as part of its "Bard's Bus Tour", and Kawartha Settlers' Village is one of the stops.
On Friday, July 29th, Driftwood Theatre presents a modern interpretation of The Taming of the Shrew by William Shakespeare.
Director D. Jeremy Smith's bold version of Shakespeare's problematic comedy sets it in the near present, at the Toronto Pride festivities in 1989. Instead of Shakespeare's original misogynistic presentation of strong-willed "shrew" Katharine being forcibly "tamed" by her suitor-turned-husband Petruchio, Smith's interpretation challenges gender politics by placing Katharine and Petruchio in a consensual dominant-submissive relationship.
Admission is pay what you can (with a suggested $20 per person). For information and reserved seating, call 1-844-601-8057 or visit www.driftwoodtheatre.com.
Masks of the Shrew

---
Bobcaygeon Craft Beer and Food Festival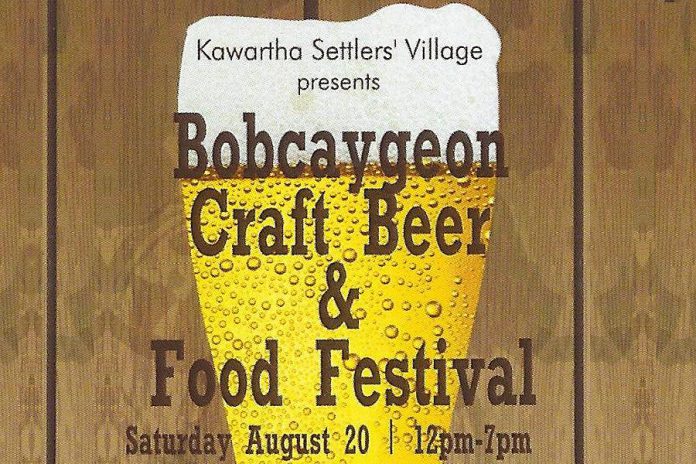 On Saturday, August 20th from noon to 7 p.m., Kawartha Settlers' Village will host the inaugural Bobcaygeon Craft Beer and Food Festival.
The event features seven craft breweries serving over 20 types of beer, along with delicious unique food, local artists, and live entertainment.
Featured craft breweries are Haliburton Highlands Brewing, Bobcaygeon Brewery, William Street Beer Co., Collective Arts Brewing, Old Flame Brewing Co., Brock Street Brewing, and Smithhavens Brewing Company. There'll be live music with The James Barker Band and Bobcaygeon's own Kelly Burrows.
Tickets for the age-of-majority event include a 6-ounce tasting glass and two drink tokens (additional tokens can be purchased onsite for $2 each). Tickets are $15 in advance and $20 at the door. Tickets can be purchased in person at Kawartha Settlers' Village or online at www.bobcaygeonbeerfestival.ca.
To discourage drinking and driving, the event offers free shuttle rides throughout the day, starting at Tim Hortons and running every half hour. Pick up locations are Tim Hortons, at the Locks, and at Market Square. There's also a special admission price of $10 for designated drivers.
---
Fall Events: Haunted Village and Festival of Trees
Later in the fall, Kawartha Settlers' Village will be presenting "Haunted Village", a night of spooky fun on October 15th, and the annual Festival of Trees from November 10th to 13th. More details will be available for each event later this year.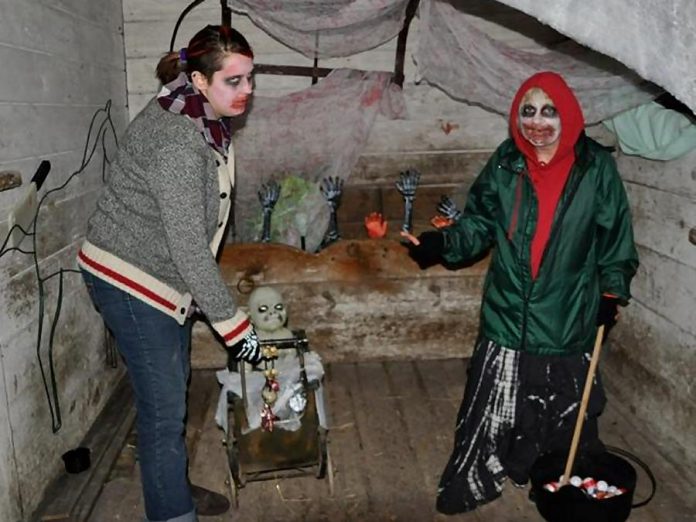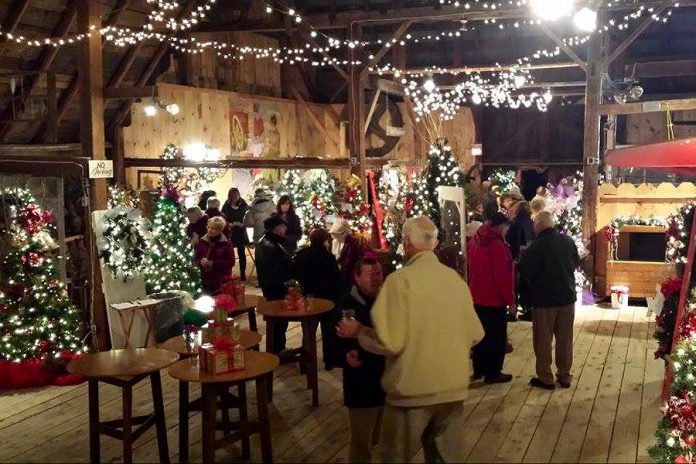 Kawartha Settlers' Village is located at 85 Dunn Street in Bobcaygeon. Open daily from 10 a.m. to 4 p.m. until September, admission is $20 for a family (two adults and children), $7 for adults and seniors, and $3 for children aged six to 12. There's no charge for children five and under, and admission on Sundays is free for everyone.
For more information, visit www.settlersvillage.org.
All photos courtesy of Kawartha Settlers' Village.