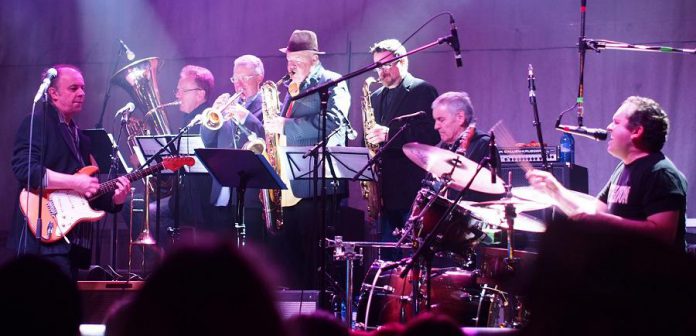 November 25, 1976. San Francisco's Winterland Ballroom.
For those who were there that American Thanksgiving night, it was magical as Rick Danko, Richard Manuel, Garth Hudson, Levon Helm, and Robbie Robertson took to the stage for the final time together.
Close to 40 years later, the final performance of The Band, immortalized by director Martin Scorcese's critically acclaimed concert film The Last Waltz, remains oh so musically relevant. No one knows that better than Lance Anderson.
It was back in 2010, for the Kitchener Blues Festival, that the two-time Juno Award-winning producer brought together a group of musicians to pay homage to The Band's timeless music. On July 30th at Del Crary Park, The Last Waltz — with Anderson still front-and-centre at keyboards — will headline Peterborough Musicfest.
"Not only were we not ready for the audience's response — people were crying, it was very emotional — but we had so much fun doing it that we went, 'Well, we shouldn't just do this once,'" recalled Anderson of that inaugural performance, in a 2015 interview with The Ottawa Citizen.
Among the band members is drummer Jerome Avis, the godson of Helm. The son of Bill Avis of Peterborough, the former road manager of The Band, and a side-stage witness on that night close to four decades ago, Jerome learned to play drums at his godfather's knee. With Anderson, Jerome and Bill (Bill Avis and Son Productions) have developed, nurtured and overseen the tribute that has played consistently to sold-out audiences across Ontario and is on the cusp of branching out further.
"A lot of people say I play in Levon's style, the way I attack the drums," noted Avis in The Ottawa Citizen article.
"I'd always be at him to show me different things. I have a picture of Levon showing me licks on an old baseball glove when I was eight. I had it blown up and it's on the front of my bass drum."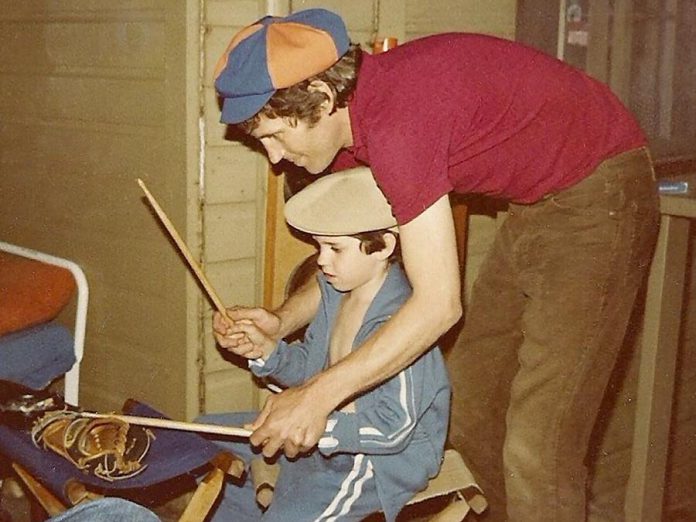 Anderson stresses The Last Waltz isn't a note-for-note impersonation of The Band. Rather, it aims to reflect the musical style of the quintet. For fans of The Band's music, and there are still many, the set list is peppered with instantly recognizable favourites: "Up On Cripple Creek" (the opening song in 1976), "The Weight", "Ophelia", "The Shape I'm In", "It Makes No Difference", "Life Is A Carnival", and "The Night They Drove Ol' Dixie Down" are among the songs featured.
Aiding in that cause, and making The Last Waltz an event that transcends the typical concert experience, is a full backing band that features a four-member horn section comprised of Dave Dunlop (trumpet), Gord Meyers (trombone/tuba), Chris Murphy (tenor sax) and Simon Wallis (baritone sax).
The rhythm section, meanwhile, sees Terry Blersh (guitar), Dennis Pinhorn (bass) and Rob Gusevs (Hammond B3 organ) join Anderson and Avis. And yes, side stage, no doubt wearing his commemorative Band jacket, will be the elder Avis, just as he was all those years ago.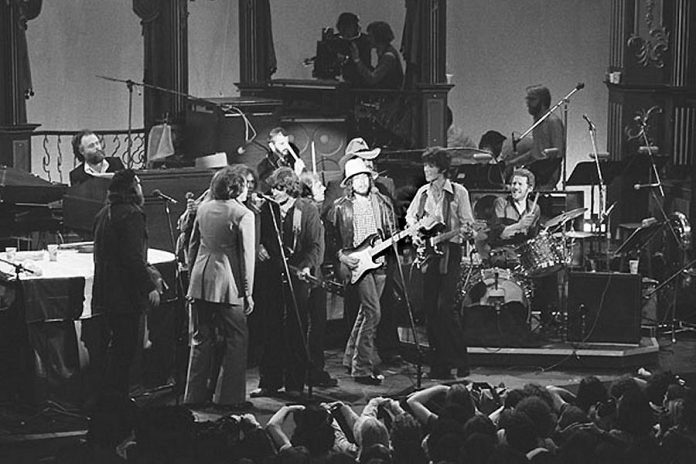 With the original concert having featured a number of the time's popular music icons — Bob Dylan, Muddy Waters, Eric Clapton, Joni Mitchell, Neil Young, Van Morrison, and Ronnie Hawkins were among those who guested — Anderson, Avis et al have taken to featuring guest singers for each Last Waltz performance.
That will be no different this Saturday as the band is fronted by LumberJunk lead singer Matt Weidinger, blue music powder keg Johnny Max (John McAneney), Downchild Blues Band lead singer and harmonica master Chuck Jackson, and Quisha Wint, one of Toronto's most sought-after session vocalists and a 2003 Canadian Idol Top 30 finalist.
While Anderson, as musical director, keeps the band on the same page technically throughout its musically challenging set, Avis' emotional connection to Helm is as overwhelming as the day it was forged.
When a reprised version of The Band, including Helm, went on tour after the original group parted ways, the Avis family sometimes went along for the ride.
"My sister (Rebecca) and I spent summers on the road with the guys … it was a pretty interesting childhood," recalled Avis in The Ottawa Citizen interview.
Years later in 2012, after the Arkansas-born Helm died of cancer in 2012 at age 71, Jerome and his father were among a select group invited to his private wake in Woodstock, New York.
"Levon was a beautiful soul … I miss him."
---
The Last Waltz – A Musical Celebration of The Band
"The Shape I'm In" by The Band – performed by Lance Anderson and The Last Waltz
"Up On Cripple Creek" by The Band, from The Last Waltz (1976)
---
Peterborough Musicfest is presenting 19 free-admission concerts during its milestone 30th anniversary season, each staged Wednesday and Saturday nights.
Overseen by general manager Tracey Randall and staff, a board of directors, and numerous volunteers, Peterborough Musicfest's stated mission is to "provide diverse, affordable live music to enrich cultural and economic prosperity in our community."
For more information on this concert and/or the 2016 season, visit www.ptbomusicfest.ca or phone the Peterborough Musicfest office at 705-755-1111.
---