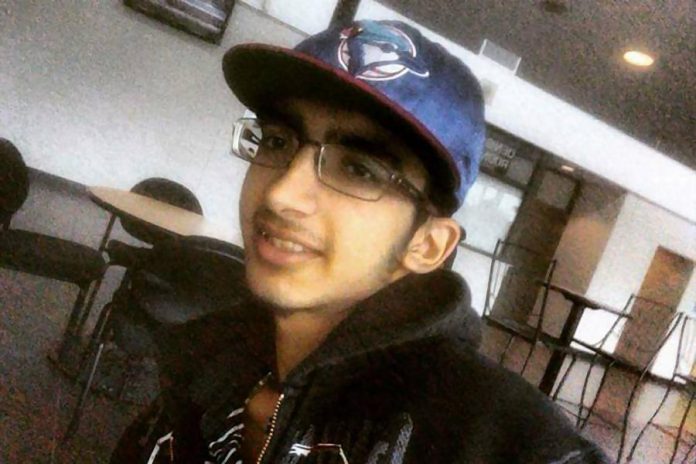 The pilot of the stolen plane that crashed in Peterborough on August 12 has been identified as 20-year-old Mohammad Hassan Chaudhary of Markham, in a report today by Global News.
Chaudhary died shortly after the Piper Tomahawk aircraft, stolen from a Markham airport, crashed on Peterborough's Lansdowne Street near Lansdowne Place mall at around 1:20 a.m.
Global News initially reported the RCMP were treating the investigation as a potential "national security issue". After Global News published its story, an RCMP spokesperson advised the RCMP has concluded the crime has no national security aspect.
Mohammad was diagnosed with schizophrenia two years ago, according to his father Afzal Chaudhary, and had been treated at the Markham Stouffville Hospital.
Mohammad was known to police, having been charged in 2015 after an alleged armed robbery at a gas station in which he showed the clerk a pellet gun and fled the scene with an undisclosed amount of money. Court documents obtained by Global News showed charges were later stayed.
According to his father, Mohammad had not received a "single minute" of flight training and didn't even have a driver's licence. He apparently rode a bicycle to get to the airport.
"I think he went on the bicycle," Afazl told Global News. "They found the bicycle [at the airport]."
Afazl says his son had "bad mental health" and suspects he may have stolen the plane as an "adventure."
Afazl also expressed concern that his son was able to freely enter the airport and steal a plane without any intervention from the authorities.
"It's not national security issue on my son," he told Global News. "It's a national security issue for the airport. How come they left the airport like this? He was sick. He had a mental problem."
On August 19th, the RCMP released a statement about their investigation, advising that the Ontario RCMP Integrated National Security Enforcement Team (INSET) has no information to indicate a link between the stolen plane and national security.
"The investigation has not revealed the motive for the theft and all indications are that the young man acted alone", the statement reads in part. "The RCMP have no further details to provide on this investigation."
Incidents in Canadian airspace always involve federal authorities in the investigation.
"It is very common for the RCMP to work with other police agencies on investigations," says Superintendent Lise Crouch, Assistant Criminal Operations Officer with INSET. "Law enforcement partnerships are essential to maintain the safety of our communities."