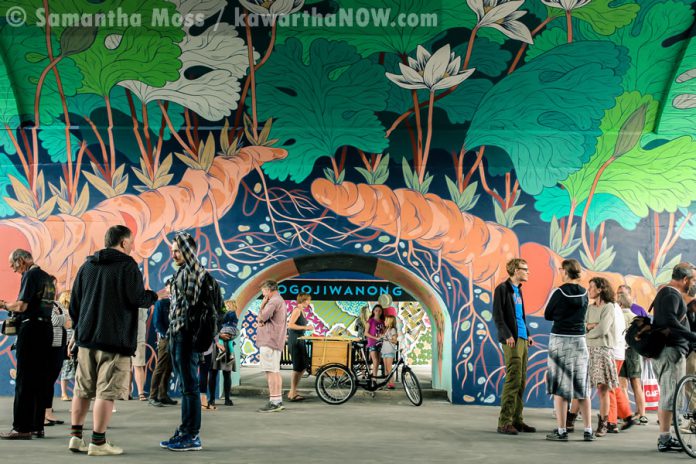 On Thursday, September 1st, Artspace hosted the official unveiling of the 2016 Hunter Street Bridge mural at a public event.
Edmonton-based artist Jill Stanton has been working through the month of August to complete her "Bloodroot" mural, named after a flowering plant native to eastern North America featured in the artwork.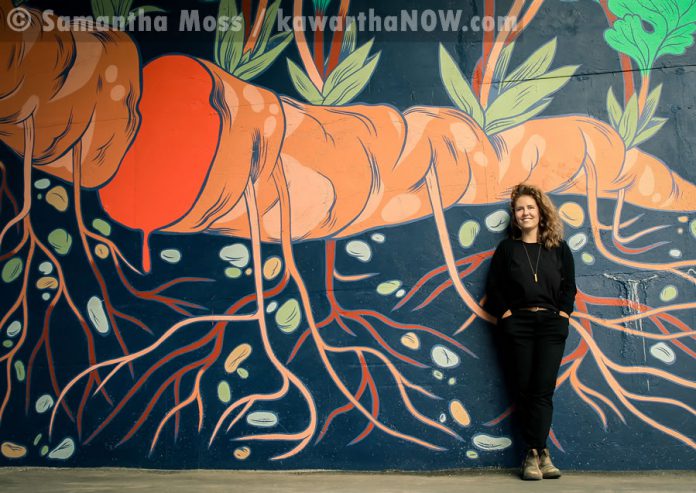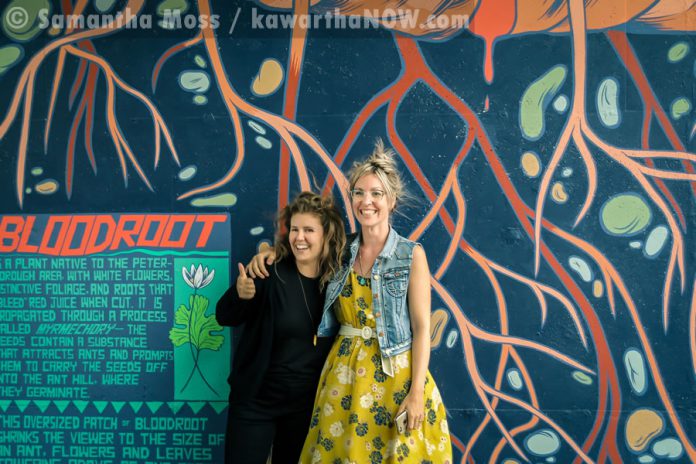 Stanton's mural is the second installment of this annual public art project, funded by the City of Peterborough. The mural has been installed in the archway connecting James Stevenson Park with Quaker Park.
Last year, Toronto-based artist Kirsten McCrea completed the first mural in the series, "Electric City", which is located in the arch adjacent to Stanton's mural.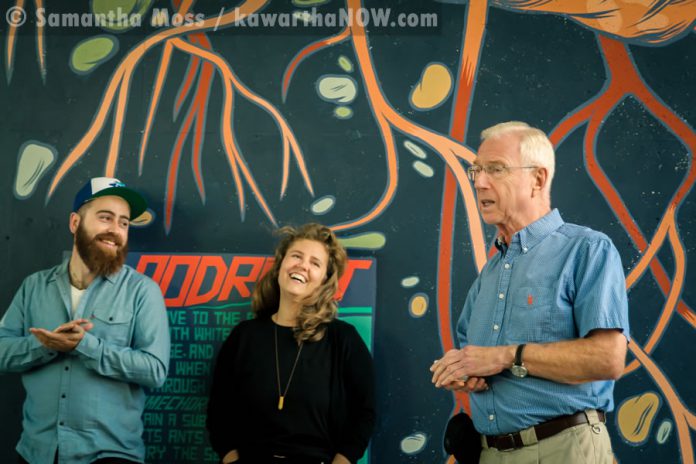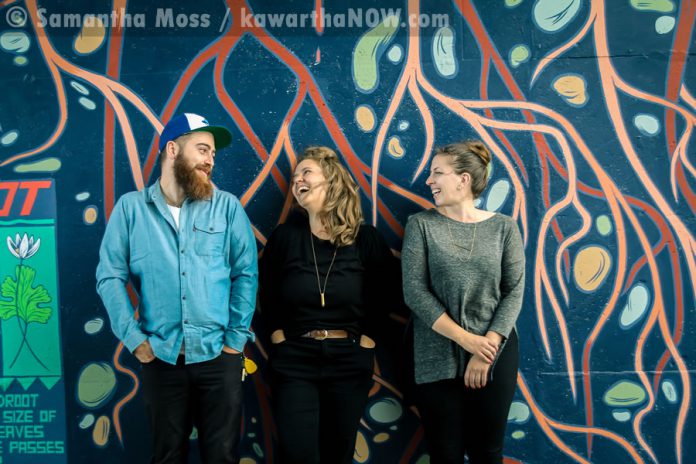 In 2014, the City of Peterborough completed renovations to James Stevenson Park, including the installation of decorative pavers and picnic benches under the east-end arches. Artspace was contracted by the city's Arts Culture & Heritage Division to coordinate The Hunter Street Bridge Mural Project, funded by the city's Public Art Program.
In June, Artspace and the City of Peterborough selected Stanton from among 36 artists to paint the mural. The jury for the selection process included Lyall Bronwlee (artist and treasurer of Artspace's Board of Directors), Brian Buchardt (urban design planner with the City of Peterborough), Peer Christensen (artist and owner of Christensen Fine Art), Jon Lockyer (director of Artspace), and Sam Sayer (owner of Sam's Place Deli).
---
More photos of the mural launch by Samantha Moss