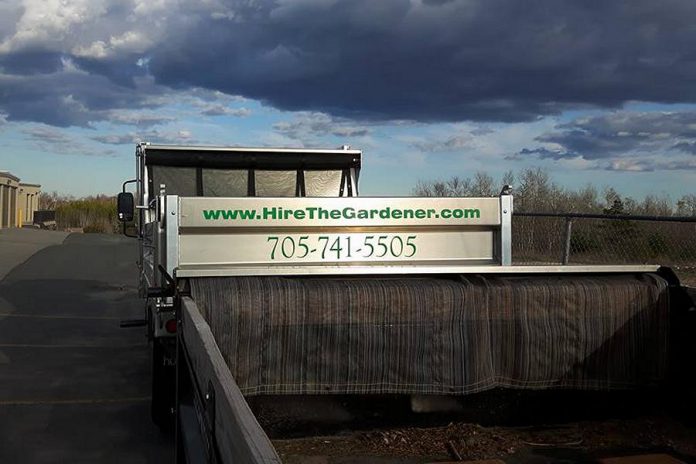 The Gardener landscape maintenance
The Gardener is a landscape, maintenance and snow removal franchise owned locally by Ryan and Nicole Quigley.
They have been growing rapidly, currently offering three landscaping trucks, five snow plow tractors and a sidewalk shovelling crew. Plus they recently purchased a commercial building at 2069 Preston Road to house everything. The Gardener provides full service residential and commercial landscape maintenance and snow removal.
Visit www.hirethegardener.com/peterborough or call 705-741-5505.
---
Art show by interior designer Angie Chapman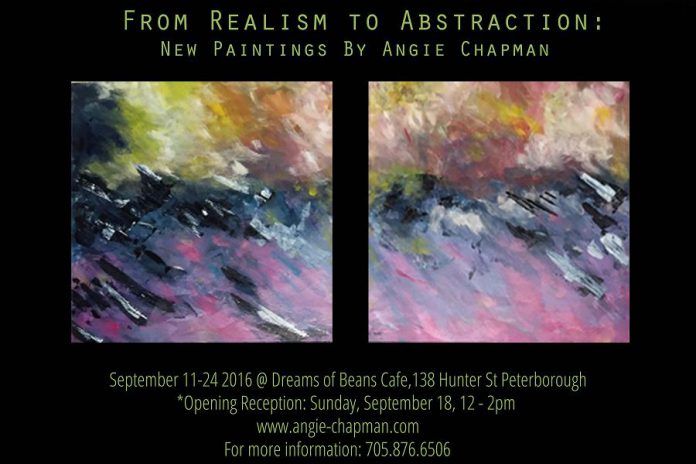 Angie Chapman is excited to have a solo showing of her art in downtown Peterborough this month. The show is called "From Realism to Abstraction" and it runs from September 11 to 24 at Dreams of Beans Cafe (138 Hunter St., Peterborough). You can meet Angie on Sunday, September 18 from 12 to 2 p.m.
On the design side, Angie offers a full range of interior design, decorating and professional home staging services. For more information, visit www.interiorsjustforyou.com.
---
Local books: Postcards from Peterborough and the Kawarthas, Jamaican Journal, and The Big Book of Nature Activities
There are lots of book launches to pass along.
Postcards from Peterborough and the Kawarthas captures the history of postcard making and collecting in the Kawarthas. There is an open house and launch with authors Elwood Jones and Matthew Griffis this Saturday (September 10) from 1 – 4 p.m. at Trent Valley Archives.
Rosemary Ganley has captured the story of aid agency Jamaican Self Help that raised $10 million dollars over the 40 years it existed. Jamaican Journal will launch on Saturday, September 24 from 7 – 10 p.m. at the home of Chantal Bouillon and Kent Todd.
And The Big Book of Nature Activities contains 150 activities to get both children and adults alike outside and engaged in the natural world. Written by Drew Monkman and Jacob Rodenburg, the book is available at Chapters or online at www.drewmonkman.com.
---
Business events: Love Local Business Expo and Women's Business Network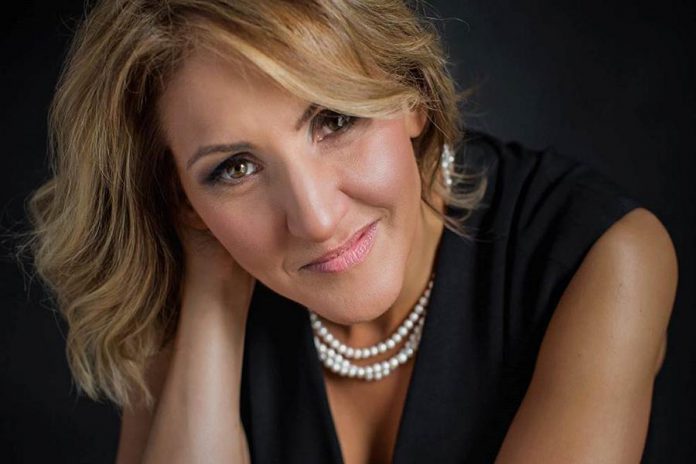 Business events include the Love Local Business Expo this Wednesday (September 7) from noon till 7 at the Morrow Building at Lansdowne and George.
And the Women's Business Network meets next Wednesday (September 14) at the Holiday Inn. The guest speaker is bestselling author and renowned businesswoman Barb Stegemann. Details at www.womensbusinessnetwork.net.