Community Futures Peterborough, the not-for-profit organization funded through the federal government to administer loans for small and medium-sized businesses, has announced the appointment of Jeff Day as the organization's new Executive Director.
Kim Appleton, chair of the organization's Board of Directors, made the announcement today. Day's appointment, which is effective October 3, 2016, was the result of a search and hiring process the Board's recruitment committee conducted over the spring and summer.
"The Board and I are really looking forward to the new vision and energy Jeff will bring to our organization," says Appleton. "His outgoing personality and easy nature will provide our staff with a great atmosphere in which to thrive, and it won't be long before Jeff has assimilated himself into the local economic development community."

Day has extensive business development experience in both the automotive and aerospace sectors, and started from the ground up as a tool and die-maker. His most recent position was as a global business turn-around specialist.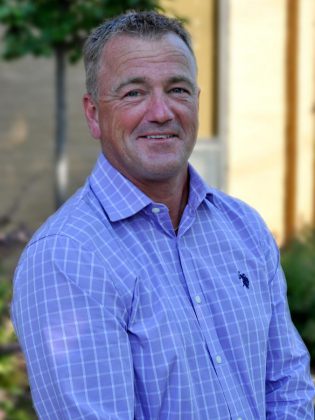 "Jeff's natural curiosity about businesses, their successes and their challenges, combined with his understanding of global business development and best practices in a multitude of areas, will be a great asset to supporting more and better job growth opportunities for Peterborough County," Appleton says.
Aside from his business experience, Day also has deep roots in the local community. He has been a resident of Peterborough County since his family moved here when he was a young boy.
"My father's company had transferred us from the UK to Brampton in 1967," Day recalls. "Later in 1974, while on a rainy camping trip to Campbellford, they decided to visit the city of Peterborough attempting to stay dry for the day. At the time Peterborough was an industrial boom town so the decision was made that day to relocate."
Jeff is married to Susan, a health professional, and has three children. He has volunteered as a youth soccer and hockey coach and ski instructor.
While Day's career over the past 30 years has been with large corporate businesses, he says his vision for Peterborough County is to strengthen existing small businesses while helping build the foundation for future ones.

"My position has always been focused on individual production programs which are all similar in structure to a small business," Jeff says. "Working globally in the automotive and aerospace sectors has given me exposure to a broad range of visions and best business practices that I'm confident can be applied on a smaller scale to the future development of Peterborough County."
He also has a desire to improve youth employment and increase economic opportunities for future generations.
"For far too long, I've watched local students leave Peterborough in search of stable work or suitable careers — my oldest daughter being one of them," Jeff explains. "Accepting this position provides me with the opportunity to give back to the community some of what it has provided me over the past 42 years and to help develop our local economy at the same time."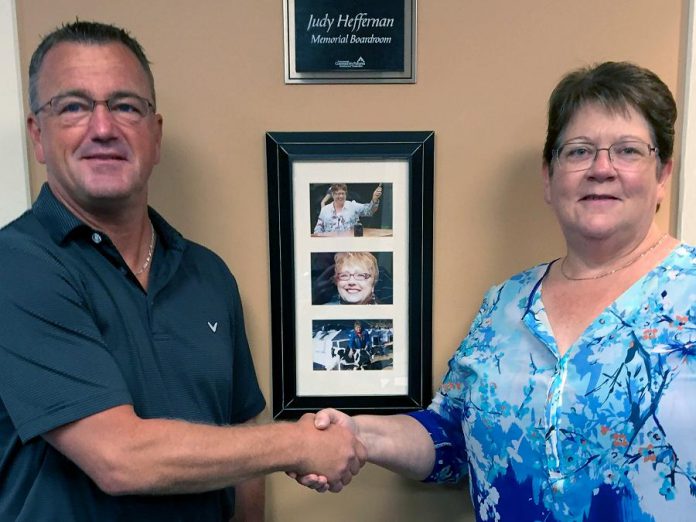 Day takes over the reins previously held by Tonya Kraan, who held the position of General Manager from May 2014 to April 2016, when she left the organization to start her own consulting firm, STREXER Business Development. Prior to Kraan, Judy Heffernan had led the organization as General Manager for 17 years, until she passed away suddenly in 2013.
In his new position as Executive Director, Day will supervise three staff and work with the 15-member Board of Directors, all of whom are local business owners and professionals.
Community Futures Peterborough promotes economic growth and diversification in the City and County of Peterborough. Since its inception in 1985, the organization has disbursed loans totalling $26,004,390 to 672 small businesses, helping them create and maintain 3,344 jobs. For more information, visit communityfuturespeterborough.ca.
All photos courtesy of Community Futures Peterborough.