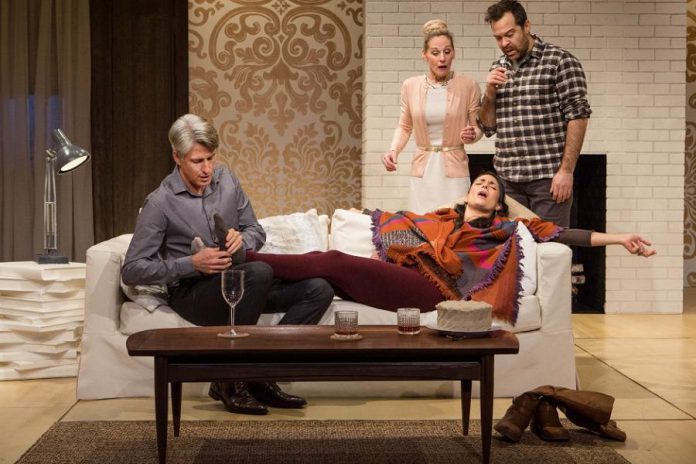 Peterborough's New Stages Theatre Company is launching its 2016-17 season with a staged reading of Anna Chatterton's Within the Glass at 7:30 p.m. on Sunday, September 25th at the Market Hall Performance Centre in Peterborough.
A hit during its premiere last year at Toronto's Tarragon Theatre, Within the Glass is a dramatic comedy that portrays a very modern and provocative dilemma. After two couples discover a mistake has been made at a fertility clinic — and a fertilized egg has been implanted into the wrong woman — they meet to negotiate who has the right to parent the unborn child.
What was planned as a rational get-together over dinner quickly escalates into an argument as they try to determine who has the right to be parents. The fraught situation causes them to think about their own marriages and how much being a parent means to them. What is each person willing to do to resolve this extraordinary situation?
This will be both a hilarious and a tension-filled evening. The Toronto Star called the play "compelling" and Mooney on Theatre said it's "as entertaining as it is thought provoking."
Within the Glass is the first of New Stages' "The Page on Stage" reading series, where plays come to life through the voices of the actors. New Stages has assembled a stellar cast of actors from Canadian film, stage and television for this reading.
Rick Roberts (of last year's Page on Stage presentation of Mothers and Sons) and Nicola Correia-Damude repeat their roles from the original Tarragon production, and are joined by Tony Nappo (who played the lead in New Stages' presentation of Red by John Logan at the Peterborough Art Gallery) and Stratford and Shaw veteran actor Chick Reid (who appeared in the very first Page on Stage reading of Edward Albee's The Goat).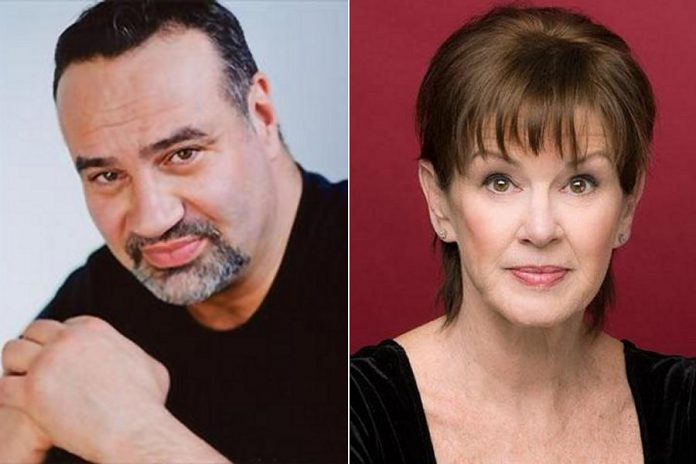 General admission tickets for Within the Glass are available for $20 ($15 for students/arts workers) at the Market Hall box office, by calling 705-749-1146, or online at www.markethall.org.
Within the Glass is the first of five shows at Market Hall Performing Arts Centre in New Stages' 2016-17 season:
"Cabaret Night: Broadway Gender Benders" takes place on Saturday, November 29, 2016 at 8 p.m. This is a night to laugh, cheer, and be thrilled by some of Canada's (and Peterborough's) finest musical theatre performers singing songs from roles they would never be cast to play.
A staged reading of Gord Rand's The Trouble with Mr. Adams — about a respected middle-aged high school coach who is suddenly smitten with his too-young volleyball star — happens at 7:30 p.m. on Sunday, February 27, 2017.
New Stages' production of Our Town by Thornton Wilder — where teenagers George and Emily fall in love in the small town of Grover's Corners — runs from Friday, April 28 to Saturday, May 6, 2017 at 8 p.m. (with a 2 p.m. matinee on Sunday, April 30).
And a staged reading of Ayad Akhtar's smash hit Disgraced — about race, faith and politics in the modern world — takes place at 7:30 p.m. on Sunday, May 28, 2017.
Limited subscriptions for all five shows are available for $100, and can be ordered online at www.newstages.ca.
Save