Next April marks the 5th anniversary of Peterborough's SPARK Photo Festival, the preeminent celebration of photography in the Kawarthas, and the organization is launching its anniversary season with "SPARK After Dark", an evening of the arts — and canoes — on September 30, 2016 at the Canadian Canoe Museum.
SPARK After Dark, which coincides with Artsweek Peterborough, is a fundraiser to support future SPARK festivals and programming, while providing another excellent opportunity to showcase the local arts community.
Everyone is welcome to attend the event, which takes place from 5 to 10 p.m. on Friday, September 30th at the Canadian Canoe Museum (910 Monaghan Rd. Peterborough).
SPARK After Dark features a chance to view (and buy) work from around 50 artists and artisans, a silent auction that includes previous award-winning SPARK festival photograph submissions, a live auction, and door prizes.
The event also features live jazz music by the San Murata Trio, SKH catering, craft beer from Smithavens Brewery, wine from Huff Estates, Indigenous drummers, and a performance by comedian Mel Lucier.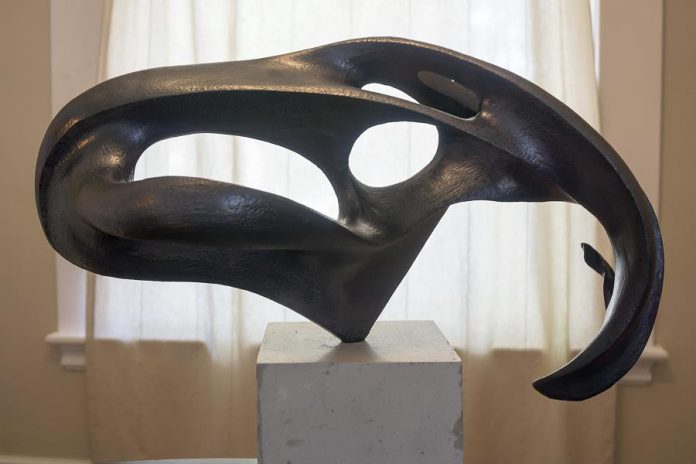 Some of the artists who will be presenting and selling their work at SPARK After Dark include:
Robert Boudreau, festival director and founder of SPARK
Christy Haldane, a local glass artist who combines repurposed building materials to create one-of-a-kind sculptures
Corin Forrester, a photographer of digitally blended photographs who explores the juxtaposition of urban sprawl, development, and resource extraction with the natural environment
Gary Mulcahey of Warkworth, who photographs people and explores his lifelong desire to shoot documentary photography
Susan Rankin of Apsley, an avid gardener who continues to explore the idea of garden through her vessel and sculptural works and is well know for her vibrant floral vessels
Frank Didomizio, whose artwork includes a variety of turned shapes, ranging from elegant bowls and organic burl shapes through to platters and unique artistic pieces.
Another local artist, Lakefield's Don Frost, has donated a sculpture valued at $4,000 for the live auction at SPARK After Dark.
Frost, whose work has been recognized internationally and who was inducted into Peterborough's Pathway of Fame in 2007, is the creator of the Figures Dancing artwork outside Peterborough Square as well as the Resurrection Cross at the Peterborough Victoria Northumberland and Clarington Catholic District School Board.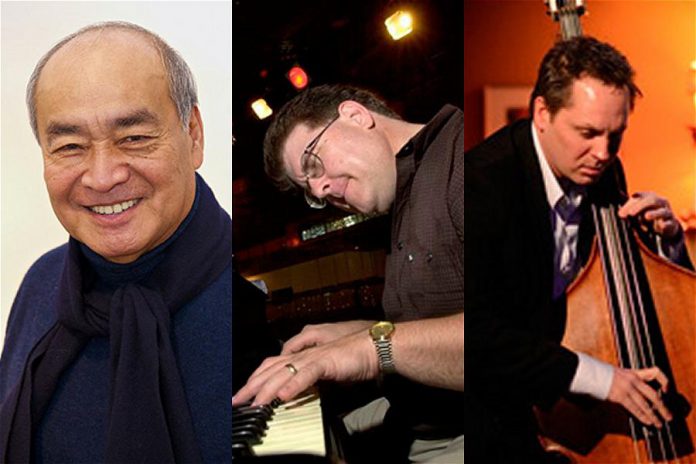 The San Murata Trio is the featured performer at SPARK After Dark. San Murata, a talented painter and musician from Port Hope, will entertain with jazz music on his violin, accompanied by Juno-nominated Mark Kieswetter on piano and Juno winner Ross MacIntyre on bass.
The National Jazz Awards has nominated Murata as "Best Violinist of the Year" four times. He has appeared at the Downtown Toronto Jazz Festival every year since 1994, at the All Canadian Jazz Festival in Port Hope, the Picton Jazz Festival, and has also performed four tours of Japan.
Also performing is Windsor comic Mel Lucier, the wild card winner in the 2014 Border City Comedy Festival. She has performed across Canada and the United States delivering her unique style of comedy to a variety of audiences.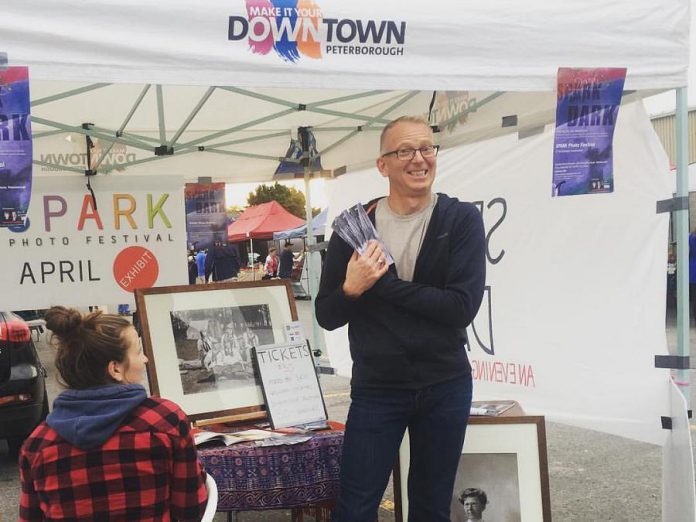 Tickets for SPARK After Dark are $30, which includes food, a welcome "pink portage" cocktail, and admission to all the galleries of the Canadian Canoe Museum.
Tickets are available online at www.sparkpresents.com, which also provides more details about items available in the silent auction.
Tickets are also available at the Wednesday and Saturday Peterborough Farmers' Markets, Happenstance Books & Yarns (44 Queen St., Lakefield, 705-652-7535) and Moondance (425 George St. N., Peterborough, 705-742-9425).
For more information about the 2017 SPARK Photo Festival, which is currently accepting exhibit registrations, visit www.sparkphotofestival.org.
All images courtesy of SPARK Photo Festival.