At the next municipal election in 2018, residents of the City of Kawartha Lakes will be voting for eight instead of 16 councillors.
The City of Kawartha Lakes Council voted to reduce the size of council at a meeting on Tuesday (October 17th).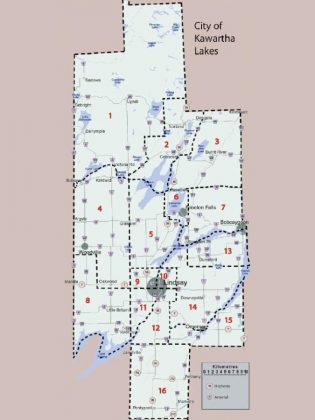 "This decision shows that Council is serious about changing the way we do business," Mayor Andy Letham says. "We are transitioning from the system established with the creation of the municipality to a more focused way of servicing residents."
Earlier this year, the City of Kawartha Lakes undertook a review of its core services that included ward boundaries and the size of council. The review included public consultation through an online survey, town hall meetings, a dedicated email address, and other outreach activities.
The majority of public responses favoured a reduction in the size of council.
By the end of January 2017, City staff will produce a report with boundary options for a four-ward and eight-ward system to represent the city's population. Both options will limit the size of council to eight councillors and one mayor.
The changes will take effect at the next election, scheduled for October 22, 2018.