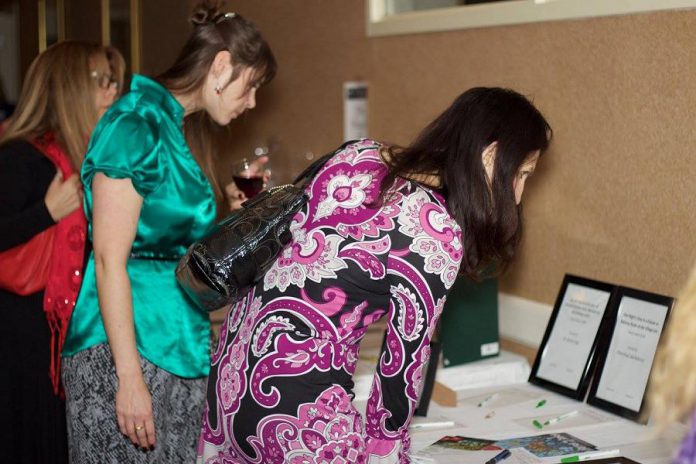 The Women's Business Network (WBN) of Peterborough is raising the stakes at its annual Holiday Gala and Auction Fundraiser on Wednesday, December 7th at the Holiday Inn Waterfront in support of YWCA Peterborough Haliburton's Crossroads Shelter.
As final touches are being made in preparation for the gala which will be attended by nearly 170 members and guests from the business community, the organization has its sights set on reaching $20,000 from the live and silent auctions — an increase of $5,000 over last year's goal.
"For years the WBN has been deeply committed to supporting the important programs at the YWCA Crossroads Shelter," says WBN program director Louise Racine. She adds that the $5,000 increase over the 2015 goal is a response to the urgent need for the support of women and their children in escaping situations of violence and abuse.
"As women, most of us cannot imagine what it would be like to go without food or shelter for ourselves and our children," Racine says.
Under the theme "Christmas around the World," the gala will provide a unique and fun opportunity to bring attention to a very serious subject, and every dollar raised will go directly to helping women and children who are victims of family violence receive healthy food, supplements, and vitamins. In addition to receiving healthy meals for themselves and their children, women also learn about meal planning, food preparation, and the principles of nutrition.

Last year was the busiest on record for the YWCA with Crossroads Shelter, providing 9,433 safe nights' sleep and 26,331 meals for women and children. With the need for services continuing to exceed the level of funding that the government provides, as well as increasing food costs and increased occupancy at the shelter, the cost to provide these services is expected to be even higher this year.
"The festive season is a time of joy for most of us, as we look forward to being home for holiday celebrations with family and friends. But for many women and children, being home for the holidays isn't a happy or safe option," said Jen Cureton, Director of Philanthropy & Communications at YWCA Peterborough Haliburton.
Research shows that domestic violence surges during the holiday season with calls to Ontario women's shelters increasing by as much as 30 percent.
"This, combined with the fact that the demand for all of our services is growing each year, means many more women and children are turning to the YWCA, now and throughout the year," Cureton explains. "To be there for them 24/7, the need for community support has also increased. We're so happy to be working with WBN again this year and to be the beneficiary of their generosity."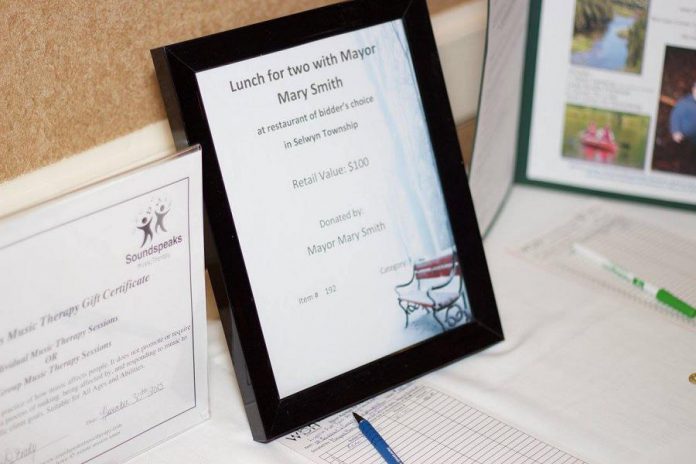 Even with the Holiday Gala and Auction Fundraiser sold out, the WBN is continuing to reach out to members of the community to support their fundraising efforts on behalf of the YWCA by donating items, gift cards, or services to the gala live and silent auction. Donations will be accepted at the YWCA office at 216 Simcoe Street until Tuesday, December 6th.
Since 2005, WBN has raised a total of $252,100 for the Crossroads Shelter. For more information about WBN, visit www.womensbusinessnetwork.net. For more information about YWCA Crossroads Shelter, visit www.ywcapeterborough.org.
All photos courtesy of the Women's Business Network of Peterborough.