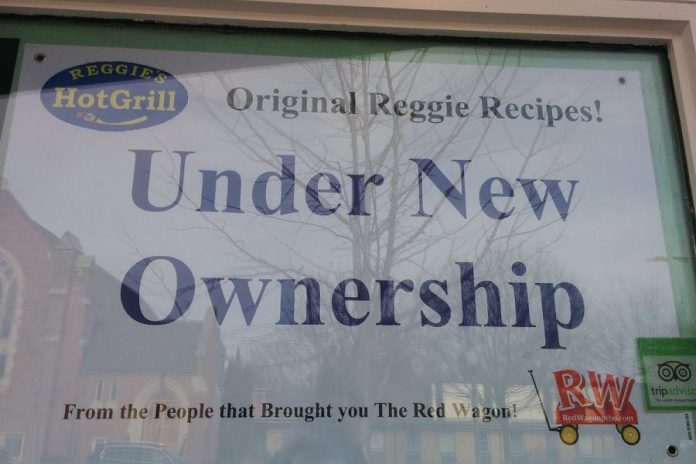 Steve and Carolyn Effer are the new owners of Reggie's Hot Grill at 89 Hunter Street East in Peterborough's East City.
According to posts on social media, the Effers plan to re-open the popular fast-food restaurant on Thursday, December 15th. The Effers will serve food using the original Reggie recipes.
The Effers currently operate Red Wagon Family Food, a year-round chip truck at 2621 Lakefield Road, north of Wonderland Drive near Trent University.
Reggie's Hot Grill was originally opened by Cameron Green and Rej Maranda, who had operated a chip truck business in Lakefield. They grew the business by opening Reggie's on Hunter Street as well as El Camino's on George Street. They later opened Kettle Drums and purchased McThirsty's Pub on Charlotte Street, and decided to sell Reggie's.
East City Bakery purchased Reggie's in 2013. Peter Kayser of Kayser FInancial Services purchased the restaurant in 2015 and rebranded it Reggie's Gourmet Burgers.