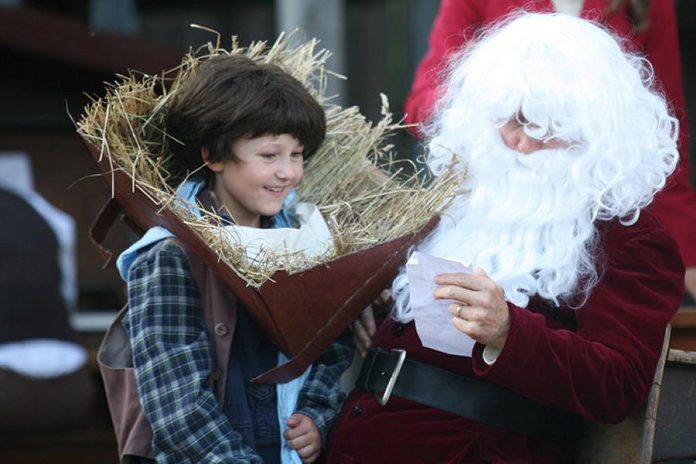 This holiday season, consider giving a local gift that also gives back to our community year round.
We've curated a list of gift options from local non-profit organizations that will not only surprise and delight the recipient, but will also make a lasting difference in the community.
From gifts that support arts, culture, and music, to gifts that enhance health care, the safety of women and children, and environmental education, there's something here for everyone on your list.
---
Give the gift of local summer theatre this Christmas with 4th Line Theatre tickets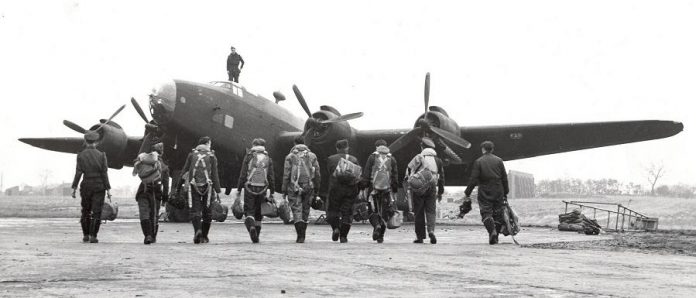 Here's a Christmas gift idea that will not only thrill the theatre lover on your list, but also supports original, local summer theatre: a 2017 season subscription to 4th Line Theatre in Millbrook. And if you buy tickets before December 23rd, you'll save $2 on single tickets.
As a non-profit organization, 4th Line Theatre largely depends on ticket sales and memberships to bring its original productions about little-known stories from Canadian history to audiences.
"We need your support now more than ever as costs continue to rise and we continue to take artistic risks," says Kim Blackwell, Managing Artistic Director at 4th Line.
Since 1992, 4th Line Theatre has been bringing critically acclaimed productions to its idyllic outdoor theatre setting at Winslow Farm and Summer 2017 looks like it'll be no exception.
Next July, 4th Line will present the world premiere of Bombers: Reaping the Whirlwind. Written by David S. Craig and directed by David Ferry, the play tells the story of a war veteran in his nineties who's visited by a mysterious young woman whose curiosity about his wartime experience forces him to relive his memories of love, loss, and friendship. Set against the electrified and heightened backdrop of World War II, this action-packed epic about Canadian bomber crews has everything for the theatre lover on your list: romance, danger, and music.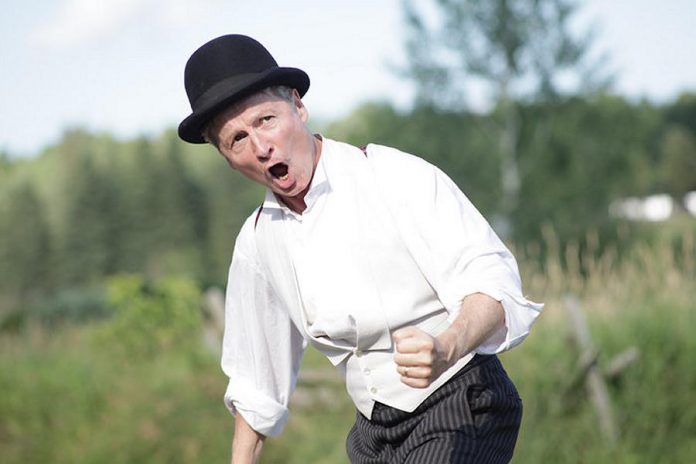 Then in August, 4th Line will present the highly anticipated world premiere of The History of Drinking in Cavan. Written and directed by 4th Line Theatre founder and Creative Director Robert Winslow, the play looks at alcohol consumption (or lack thereof) in the local area over the past 200 years. The History of Drinking in Cavan takes the audience on a wild historical ride from the early days of Irish settlement in the township through to present-day drinking practices.
You can purchase tickets online from 4th Line Theatre's website at www.4thlinetheatre.on.ca, by calling their box office at 705-932-4445, or by visiting 4 Tupper Street in Millbrook. If you purchase tickets before December 23rd, you'll get $2 off the single-ticket price.
And if you want to ensure reserved seating for your gift recipient, you can also gift a membership to 4th Line Theatre on their behalf. For more information and to donate, visit www.4thlinetheatre.on.ca.
---
Support Canada's heritage with a gift of membership and more from The Canadian Canoe Museum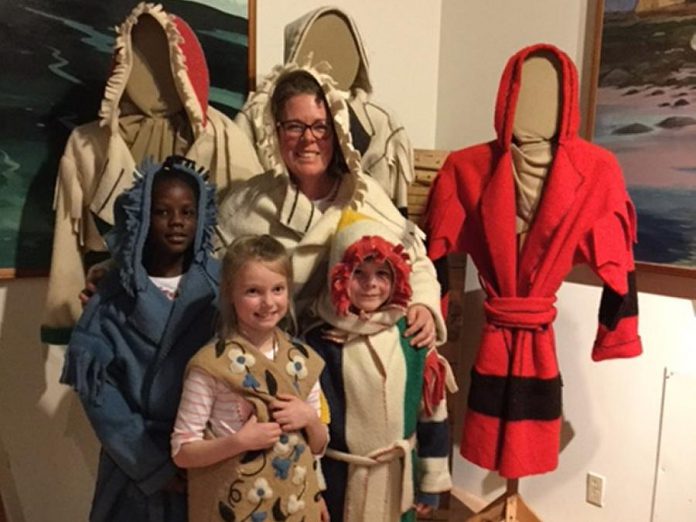 If you're looking for a unique gift that supports an important part of Canadian culture and heritage and a national museum located right here in the Kawarthas, then give the gift of membership to The Canadian Canoe Museum.
"You're supporting the stewardship and care of the world's largest collection of canoes and kayaks," says Jessica Fleury, the museum's Marketing and Media Relations Manager.
Members get unlimited free admission to the museum and access to special events, including an annual tour of canoes and watercraft that aren't available to the general public (only around 120 of the museum's collection of 600 canoe and watercraft are on public display at any given time). Members also get their own newsletter, a vote at the museum's Annual General Meeting, special discounts for the museum store and workshops, and more.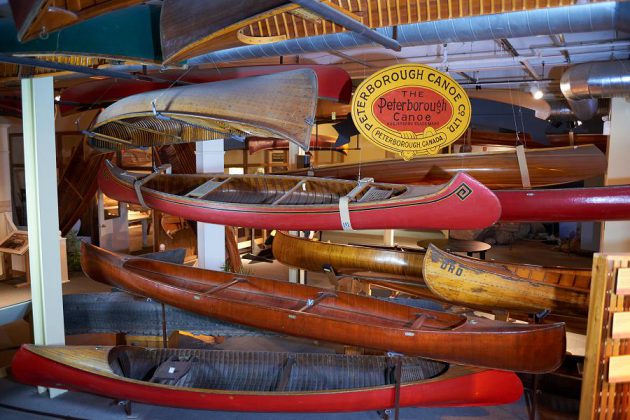 You can buy a membership of an individual person, or give a gift to your entire family with a family membership. Corporate memberships are also available.
Or how about giving the gift of creativity? The Canadian Canoe Museum offers regular artisan workshops in 2017, including its popular "Carve a Canoe Paddle" workshop, as well as workshops on stitching, beading, weaving, moccasin making, and much more.
Finally, you can find gift items at the museum's Tumblehome Shop. Visit the shop in person or online for a wide selection of unique products like paddles, clothing, jewellry, home decor, art, books, games, and more.
To purchase a membership, sign up for a workshop, or shop online, visit the museum's website at www.canoemuseum.ca. You can also visit the museum in person at 910 Monaghan Road in Peterborough.
---
Help save someone's life with a gift to the Peterborough Regional Health Care (PRHC) Foundation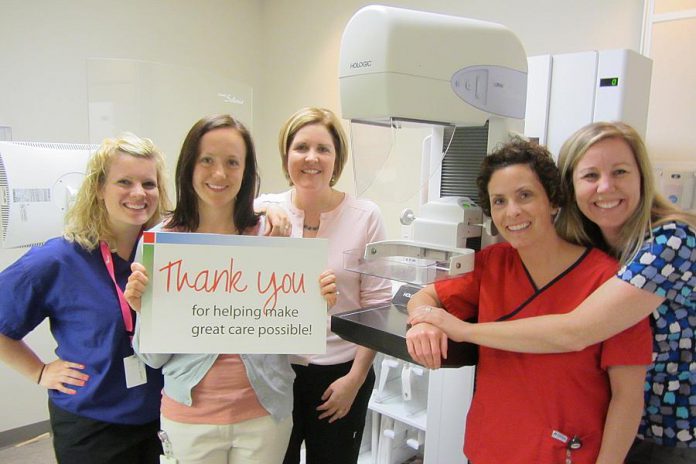 Many of us have been personally impacted by breast cancer, so one great way to support our community this holiday season is to give a donation in lieu of a gift that will help to make sure the our hospital has the tools needed to provide cancer diagnosis as early as possible.
According to Lesley Heighway, President and CEO of the PRHC Foundation, early detection plays a key role in stopping this deadly disease.
"The numbers are startling," Lesley says. "One in nine Canadian women will develop breast cancer in their lifetimes. Early detection is critical. In fact, thanks to a combination of early detection and advanced treatment options, some studies tell us that the five-year survival rate for women with breast cancer that hasn't spread beyond the breast can be as high as 98.5%."
"We need the support of the community to ensure that breast cancer screening remains state of the art and that the best possible care remains available for women from across our region," she adds.
The PRHC Foundation is currently fundraising for three new mammography machines for PRHC's Breast Assessment Centre. Investing now will allow the hospital to introduce three-dimensional breast imaging technology, enabling radiologists to look at the breast from many angles to confidently determine if anything looks suspicious. This will help them detect smaller tumours earlier, while reducing the need for call-backs as well as the anxiety that they can create for patients.
One way to support the PRHC Foundation's efforts is through their Celebration Giving program, where donors can call or go online to give a "present" that everyone can feel good about.
Donors can select from a variety of seasonal e-cards that can be personalized to the recipient. They're also able to direct their gift to an area of patient care that's close their heart like the Mammography campaign, Women and Children's programs, cancer and/or cardiac care, or simply direct their donation where it's needed most.
To make a gift, call the PRHC Foundation at 705-876-5000 or donate online (where e-cards are also available).
For more information about how donations to the PRHC Foundation this holiday season will make a real difference in people's lives, read our story here.
---
Support exceptional music and theatre by gifting membership and tickets to Showplace Performance Centre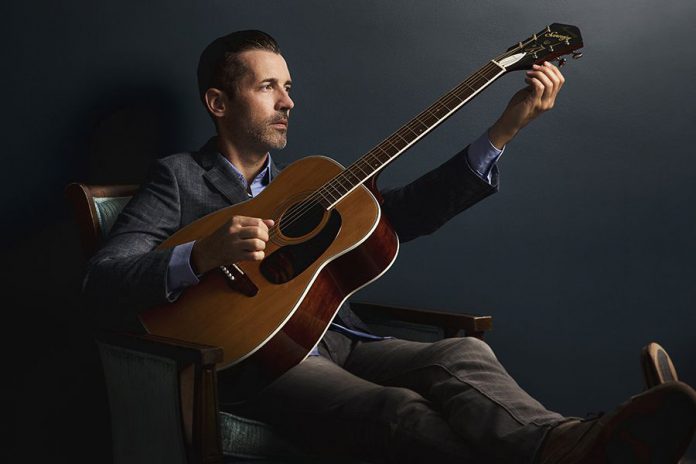 If you have a friend or family member who loves live music and theatre, consider giving them a membership to Showplace Performance Centre in Peterborough.
Showplace is a non-profit charitable organization that relies on fundraising, grants, sponsorships, volunteers, memberships and donations to cover operational costs. You can support great music and theatre by gifting a membership to Showplace.
There are several tiers of membership, with benefits ranging from free ticket exchanges, ticket discounts, special members-only events, free non-alcoholic drinks at shows and meet and greet opportunities, and more.
You can also support Showplace by gifting tickets to some of the great upcoming shows at the venue. Some of the performers coming in 2017 include Royal Wood, Colin James, Matthew Good, and Ben Hepner and Friends — with more to be announced when Showplace launches its 2017 program later this month.
There are also some great family shows coming up this season, including Nickelodeon's popular Bubble Guppies.
According to General Manager Ray Marshall, it's a great gift that brings families together. "Families have been attending Showplace for 20 years, and we would like to meet new families who haven't attended yet."
If you don't know the type of show your gift recipient prefers or you want to give them a choice , you can also purchase a gift certificate (multiple denominations are available).
To purchase a membership and to see upcoming performances at Showplace, visit www.showplace.org. You can buy tickets online through the website or in person at the Showplace box office at 290 George Street North in downtown Peterborough. For gift certificates, visit the box office or call 705-742-7469 (toll free 1-866-444-2154).
---
Support high quality arts and culture events with a gift of tickets to the Market Hall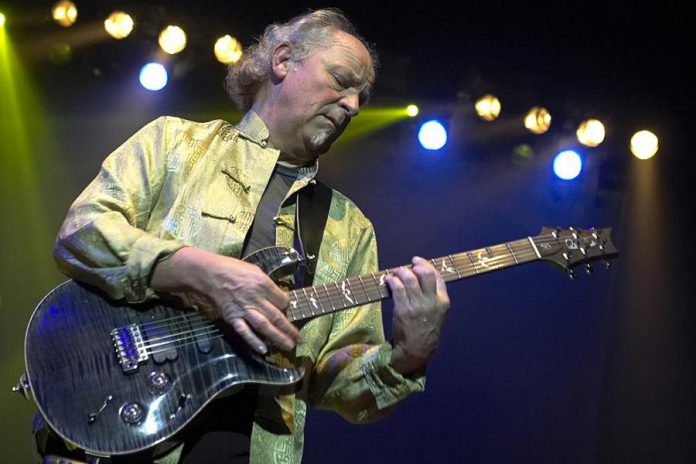 Peterborough is fortunate to have another great performance venue located right downtown: Market Hall Performing Arts Centre. If you know someone who loves live music and theatre, consider gifting tickets to an upcoming show at the Market Hall.
The non-profit organization continues to expand the number of events it's presenting in 2017, so far including Celtic rockers the Mudmen, Lee Harvey Osmond featuring Tom Wilson (former Junkhouse front man and current member of roots supergroup Blackie and The Rodeo Kings), The Writes of Spring (a songwriter's circle featuring Hawksley Workman, Amelia Curran, Donovan Woods, and Tim Baker from Hey Rosetta), and the Martin Barre Band featuring the guitarist from Jethro Tull.
"The man sold over 60 million records and we're going to have him in a 300-seat venue," says Market Hall manager Chad Hogan.
There are also performances in 2017 from the Peterborough Pop Ensemble, Public Energy, and New Stages Theatre Company.
Providing a venue for other non-profit theatrical and performance groups is one of the Market Hall's mandates.
"We're committed to working with other not for profits and charities in the city," Chad says. "That's an important part of being a hub here."
For a list of upcoming shows at the Market Hall and to purchase tickets, visit www.markethall.org.
---
Help improve the lives of women and children with a gift from YWCA Peterborough Haliburton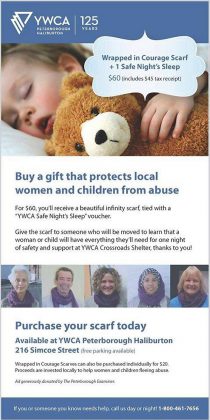 Here's a great gift idea that also improves the lives of women and children in our community: a donation to YWCA Peterborough Haliburton.
For only $45.96, you can give the gift of a safe night's sleep at YWCA Crossroads Shelter for women and children who are escaping from domestic abuse.
"For a woman, that can mean not falling asleep next to someone she's afraid of," says Jen Cureton, Director of Philanthropy and Communications with the YWCA. "It's the start of a new life."
Last year, YWCA Crossroads Shelter provided 9,433 safe nights' sleep to women and children in our community.
Government funding covers only 62 percent of the YWCA's expenses, so community donations are vital. Other symbolic gifts of meaning available at www.ywcagifts.com include making sure that a child gets a birthday gift or a month of nourishing food. When you choose one of these symbolic gifts, you receive a certificate that you can wrap up for your recipient.
This holiday season, you can also give a Wrapped in Courage scarf for $20. The proceeds go to YWCA programming, and wearing the purple infinity scarf shows that you care for women and children affected by abuse in our community. You can also buy a safe night's sleep and a scarf together for $60. The scarves can be purchased at the YWCA office at 216 Simcoe Street in Peterborough until December 23rd.
VIDEO: "Lauren's Story"

If you or someone you love is in a damaging relationship, you can call the YWCA's 24 hour crisis line at 1-800-461-7656. You can also text them at 705-991-0110. "The holidays are a stressful time for a lot of us," Jen says. "We'd like people to know that we're here to help."
---
Buy Peterborough Musicfest Diner's Cards and tastefully support free summer concerts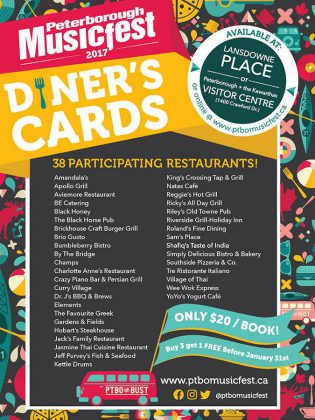 Here's a great gift for all the foodies on your shopping list: the 2017 Peterborough Musicfest Diner's Cards.
For only $20, the Diner's Card means you can buy one entree and get one for half price at 38 participating Peterborough restaurants, valid from January 1st through November 30th, 2017.
Not only do the Diner's Cards give you a chance to support local restaurants by enjoying some of the best local food in the Kawarthas, but all proceeds from the sale of the Diner's Cards also support Musicfest's summer programming.
"As a non-profit festival providing the community with free concerts all summer long, money raised from Diner's Cards truly is a great help in putting artists on stage," says Holly Wilson, Peterborough Musicfest's marketing coordinator. Last year's sales of Diner's Cards raised around $15,000 for the festival.
Musicfest is offering a special "buy three and get one free" offer until January 31st, so head over to the Peterborough Musicfest website and make some serious headway on your Christmas list.
You can also purchase Diner's Cards at the Lansdowne Place Customer Service Desk, Peterborough & The Kawarthas Tourism Visitor Centre on Crawford Drive, or at the Musicfest Office at 277 George Street North, Suite 211.
---
GreenUP your gift list by making a monthly donation or by buying an animal puppet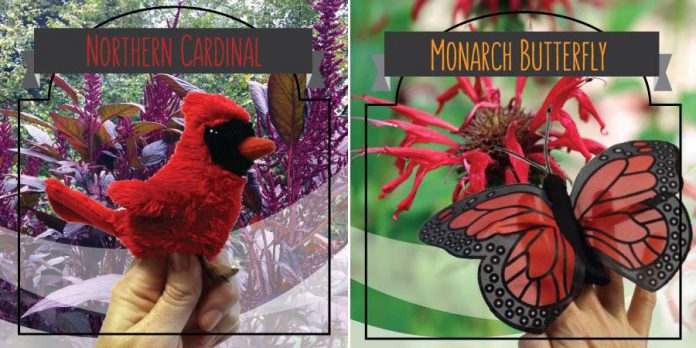 For the nature lover, environmentalist, gardener, or outdoors enthusiast on your list, consider a Friends of GreenUP monthly donation.
According to Karen Halley, Communications and Marketing Specialist at GreenUP, it's a great way to support the organization's environmental education and stewardship programs as they enter their 25th year.
"Donations to GreenUP are very important to help support environmental programming in the community," Karen says. "We have a water department, we have an active transportation urban design department, we have energy efficiency services, and we have a waste reduction program."
You can specify how much to donate each month, and the recipient will also get 10 percent off products at the GreenUP store and Ecology Park.
GreenUP donations also help them distribute educational resources through their store.
"We provide many resources to the public through the GreenUP store and resource centre," Karen explains. "We try to help people have a more responsible and environmentally friendly lifestyle."
Nature lovers on your list young and old will especially appreciate a donation to GreenUP's NEST fund. The fund is dedicated to improvements at GreenUP's Ecology Park, including enhancing aging facilities and enhancing outdoor programming.
With each donation to the NEST fund, you'll receive a cute animal puppet and a card with more information about that animal.
To make a monthly donation or a donation to the NEST fund, viisit the GreenUP website at www.greenup.on.ca/donate/. You can also visit the GreenUP store at 378 Aylmer Street North in Peterborough.
With files from Eva Fisher.