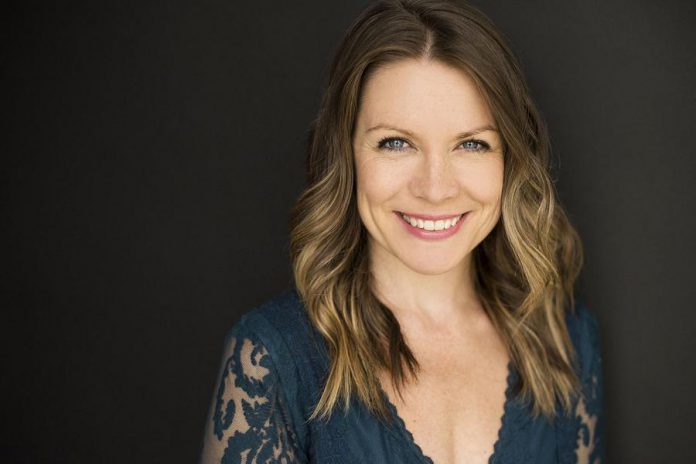 2016 was a big year for Peterborough actress and musician Kate Suhr. Finally making a successful move to Toronto, Kate secured two high-profile leading roles in stage productions of Walt Disney's The Little Mermaid, in which she played Ariel, and the title role in Mary Poppins.
Currently finishing a second run of The Little Mermaid, in January Kate will be continuing the momentum when she takes on the role of Mrs. Winthrop in Podium Concert Productions premiere production of The Secret Garden, spearheaded by director Steve Ross, musical director Mark Camilleri, and theatrical agent and producer Peter da Costa. In what could be her biggest opportunity yet, Kate will be sharing the stage with a number of well-known Toronto-based performers.
"I always loved The Secret Garden when I was a kid, along with The Little Princess," Kate says. "I held them on the same pedestal."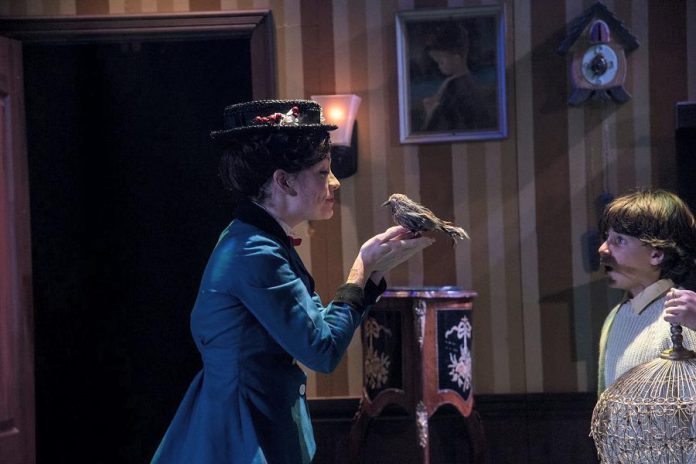 Podium Concert Production's The Secret Garden is a new type of show for the producers, who have all had long and successful careers in Toronto. Instead of putting on a regular stage production, they will be featuring the performers in a concert setting, with an emphasis on the music instead of the action. However, the production will still be complete, with all the costumes, drama, and magic that a regular show would have.
The Secret Garden will see Kate performing alongside such Toronto favorites as Adam Brazier, Louise Camilleri, Kyle Golemba, Shawn Wright, and Gabi Epstein.
"I did my research on the cast and I listened to their voices," Kate says, who at the time of our visit had not yet met her co-stars. "They are all powerful. These people are always working. Putting those voices with that music and an orchestra is going to be so special."
"The music in The Secret Garden is haunting," Kate continues. "These songs are timeless and they are going to be played with a live orchestra. We are going to have a string section, which is very special. A lot of shows still use orchestras, but the last couple of shows I've seen have used canned music. So it's so exciting that there are live musicians."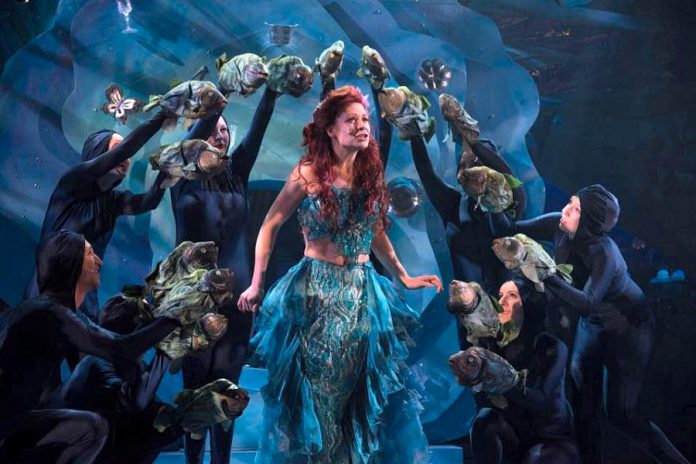 Kate's path to The Secret Garden opened after signing on with theatrical agent Peter da Costa after he saw her in a performance of The Little Mermaid.
"Peter da Costa opened and operates Da Costa Management, which is a well-known agency in Toronto," Kate says. "He and Mark Camilleri decided to get together and start this show process. Mark owns Imagine Sound Studios but he is also an arranger, conductor, and a musical director. I saw him on the stage in Forever Plaid and I was so captivated by him. Then, before I knew it, I was in his sound studio auditioning for him, which was so exciting."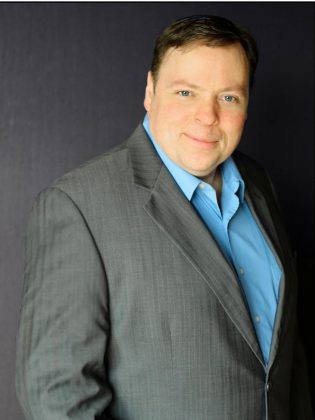 Another Peterborough connection to the show is director Steve Ross (his spouse is Randy Read, artistic director of Peterborough's New Stages Theatre Company). As well as directing The Secret Garden, Steve is an accomplished actor who will be performing the part of Ben Weatherstaff/Major Holmes.
"Steve has been at Stratford for thirteen seasons," Kate says. "It's so rare to hang on to Stratford for that long. That speaks volumes about him as an artist and an actor. I think he's extremely talented and his heart is so kind."
Kate says that it was Steve, as well as Peterborough's Linda Kash, who helped her make the transition from the small stage in Peterborough to the big stage in Toronto.
"I struggled just to make it to Toronto," Kate admits.
"I didn't know if I'd make it, but I did. I made it here and I started researching auditions right away. Steve and Linda have been so wonderful to me. They've been super supportive and have given me great advice."
Despite moving to Toronto, Kate continues to be a local favourite and one of the most beloved actresses to come out of our community. This hasn't gone unnoticed by the producers of The Secret Garden.
"I just went to go and pick up a cheque for a commercial I did through the agency and Peter came in and said 'Kate, there's something in the water in Peterborough'," Kate recalls. "I said 'What do you mean?' He said 'We just sold a block of twenty tickets to somebody in Peterborough.' A lot of ticket sales are apparently from Peterborough. That touched my heart."
As Kate explains, her new career on the Toronto stage hasn't been an easy ride, nor is it all glamorous.
"I'm trying hard not to be so hard on myself," she says. "I often will call my mom and I'll be exhausted. I'd be doing Mermaid rehearsals during the day, and performing Mary Poppins at night, and just trying to survive. But she just reminds me by saying 'Kate, breathe. Don't be so hard on yourself. Look at all the doors that are opening. You're meeting people. Be patient.' She points out all the silver linings that are happening."
Although I asked Kate what the secret to her success has been, she tells me it's more about survival.
"From where I sit, it's about finding the balance of working so hard, and wanting it more than anything. You need to stay humble and modest and kind. If you do that, I feel that doors will open for you."
Over the last year, as many seasoned performers like Kate have left Peterborough in search of bigger opportunities, I have met a lot of young new performers who are filling the void. For these performers, who are just seeking local stardom and still dream of the lights of the Toronto stage, I ask Kate what her advice would be.
"Remember that you are never done learning," Kate says. "You never know it all, and there is so much more to know. Acting is about humility. You're vulnerable and it's scary. There is so much that people you meet down the road are going to teach you. You have to be open and accepting of people's guidance."
"Don't give up. There are going to be so many moments when you don't get into a show. There are going to be times where you're going to wonder if you're good enough, or 'What's wrong with me?' or 'I thought I was perfect for that part'. You're never going to know the reason. You won't know why you weren't right for that part. It could have been anything, and it doesn't mean that you're not good enough. It means that you keep on working and that you just never give up."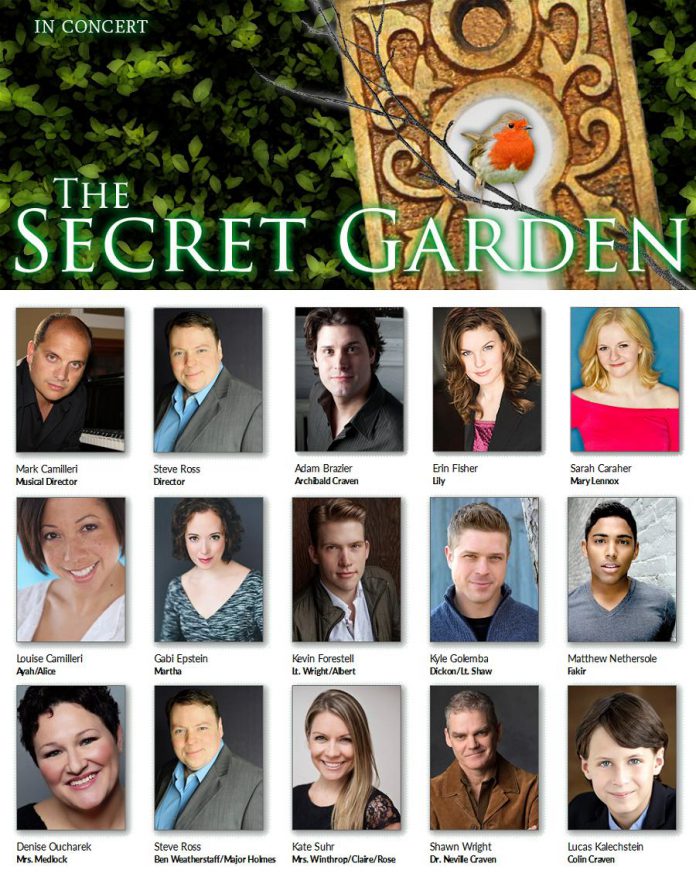 Kate's final piece of advice to young performers comes from some self-insight.
"If I could have met myself a few years ago I would have said 'It's okay to be vulnerable and it's okay to not look cool'," she says. "Young girls and young guys are scared to look vulnerable. I was like that, but I think I'd have been a better actor if I had opened my heart a little more. But then again, I don't think I'd be where I am today if I hadn't chosen the things I did, or hadn't done the things I've done."
Kate Suhr is not only one of the most talented individuals I have met, but also one of the most genuine and kindest women I've ever spoken to. The power and the beauty in her voice matches that within her heart. If anybody deserves the type of opportunities she is having, it's Kate.
The Secret Garden is an important production to Kate, and her chance to work with some of Toronto's most respected theatre professionals. You can support Kate and her career by seeing The Secret Garden, which runs for three performances only from January 13th to 15th at Trinity-St. Paul's Centre (427 Bloor Street West, Toronto). Tickets range from $39 to $79 and are on sale now at www.podiumconcerts.com.
VIDEO: "A Life That's Good" performed by Kate Suhr with Kate Brioux