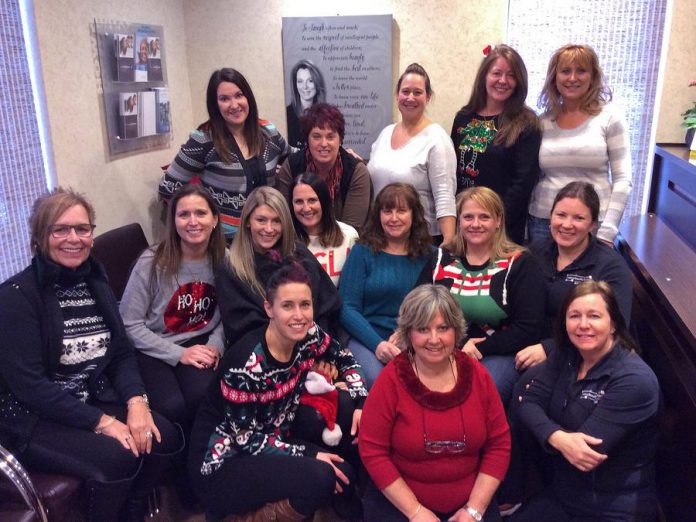 Christmas is a time when we remember family and friends who we've lost during the year, and the team at Cornerstone Family Dentistry in Peterborough has honoured the memory of founder Dr. Judith Buys with a canvas tribute in the reception area.
The touching tribute features a photo of Dr. Buys with a quote from the 19th century American poet Ralph Waldo Emerson:
To laugh often and much; To win the respect of intelligent people and affection of children; To appreciate beauty, to find the best in others;
To leave the world a better place, To know even one life has breathed easier because you have lived. This is to have succeeded.
Cornerstone posted photos of the tribute on their Facebook page and wrote "We wanted to share with you the touching poem that accompanies the canvas, as we think it is absolutely beautiful, timeless, and classy, just like she was."
Dr. Buys died following a tragic accident at a Kawartha Lakes cottage on August 13, 2016. The 55-year-old dentist left behind her husband Dr. Jim McGorman, an emergency room physician at Peterborough Regional Health Centre, and their two sons, Brendan and Connor.
Loved and respected in the community, Dr. Buys established her dental practice at 681 Reid St. in Peterborough in 1987. She dedicated her time volunteering and donating to the United Way, the Festival of Trees, the Dragon Boat Festival, and Five Counties Children's Centre.