This month Eva Fisher grabs a bowl at Lindsay Soupfest, embraces local history through food with Viamede Resort's Chef Jay Nutt, samples the spirits at Peterborough's own Persian Empire Distillery and Liquor Store, and discovers one of the more unusual romantic dinners being offered this Valentine's Day at the Peterborough Axe Club.
---
Lindsay event makes chowder for charity
Around 400 to 500 people are expected to head to the Victoria Park Armoury (210 Kent St. W., Lindsay, 705-324-9411 x1226) on Saturday, February 25th from 11 a.m. to 2 p.m. for the fifth annual Lindsay Soupfest. Approximately 15 restaurants will compete to win the titles of best tasting, most unique and best overall soup. The event is a fundraiser for Youth Unlimited.
According to organizer and founder Victor Gayed, the competition is tough.
"The chefs really take this seriously. There's a rivalry between the restaurants."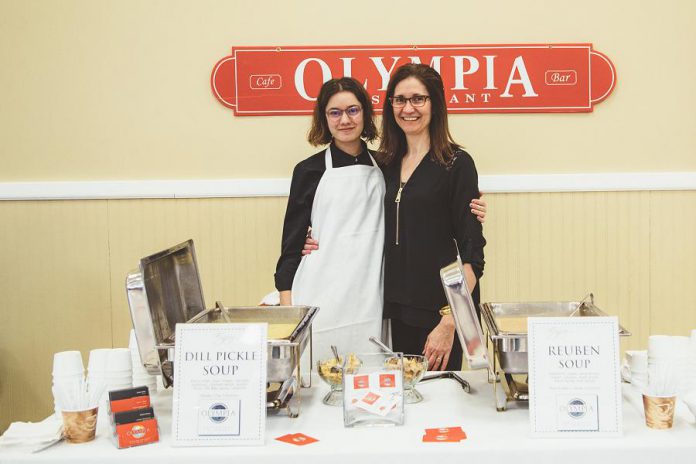 That rivalry has led to some innovative creations. According to Victor, attendees can expect much more than your typical chowders and bisques.
"The dessert soups are really interesting. One year there was a chocolate soup. It was unbelievable."
Attendees vote in two categories: best tasting and most unique soup. New to this year's competition, the best overall soup will be determined by a professional culinary panel featuring a guest appearance by local MP Jamie Schmale.
Last year, Chaba Thai took home the prize for the best tasting soup with their coconut chicken soup. The Durham Cafe created the most unique soup: a martini glass fruit soup.
Victor credits the participating restaurants for making the event such a success.
"The restaurants are giving up their time and their staff to help out with this. They're always giving back to the community in many ways and I really appreciate all of the restaurants that are involved."
For more information, visit the Lindsay Soupfest website at www.lindsaysoupfest.com.
Chef Jay Nutt brings winter memories to Viamede's tables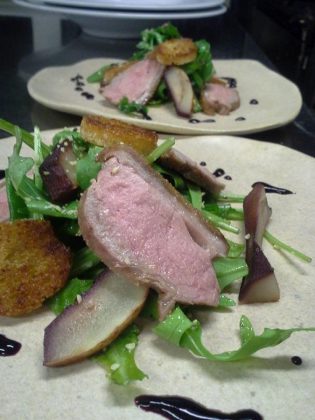 Viamede Resort (595 Mt Julian Viamede Rd, Woodview, 705-654-3344) is welcoming a new chef to the kitchen.
Jay Nutt, former owner of the Nuttshell Next Door, will be overseeing all of the restaurants at Viamede. Jay has been hired as an interim replacement for outgoing Chef Kevin McKenna.
Jay has already brought his own philosophy to the menu at Viamede's Mount Julian restturant. His dishes have regional and personal significance.
"I like the idea of local food to reflect local culture and history," he explains.
An example: his warm apple fritter with butter tart ice cream. The fritter is a tribute to his grandmother, who would make him fresh cake donuts as a child.
"We'd have to let them cool before we could eat them. She'd take them out of the hot lard and let them sit, then she'd toss them in sugar and cinnamon. We'd have to sit and wait before we were allowed to dunk them in our milk."
The butter tart ice cream is Jay's nod to the regional history of the Kawarthas.
"The butter tart is more integral to this area of Ontario than anywhere else in Canada. That's very reflective of at the time in winters in Canada that's what you had on hand: corn syrup or molasses or maple syrup, dried nuts or raisins or currants."
Jay will further embrace winter fare at The Gathering, a regular feast held at Viamede. The next event will be held on February 10th, and has the theme "Preserving Memories". Guests will eat family style at a large table by a fireplace.
Jay envisions a hearty feast made with ingredients stored from the farm.
"Small platters and cast iron pans of cassoulet, variations of a tourtiere, our stored and dried wild mushroom streudel, roasted heirloom carrots and potatoes, all of it coming out in small pans with everybody sharing and socializing."
Mount Julian is open from Friday to Sunday from 5 to 9 p.m. and Monday to Thursday by special arrangement. Guests can choose from five, seven, and nine course tasting menus. For more information, visit viamede.com/eat/mount-julian/.
Variety at Persian Empire Distillery continues to grow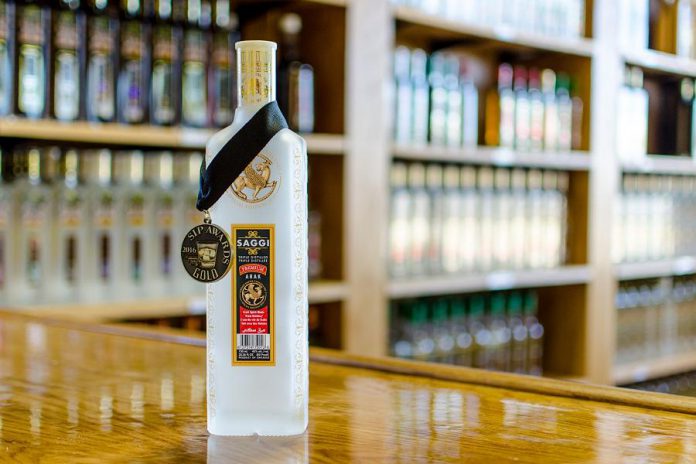 Persian Empire Distillery and Liquor Store (636 Queensway Ct., Peterborough, 705-750-0662) produces a huge selection of liquor on site: vodka, rum, gin, sour cherry liqueur, Irish cream, and turkish coffee liquer.
A carboy of rum sits on the production floor, infusing with large chunks of fresh coconut. New barrels are ready to age rye whiskey.
I asked owner Bruce Khabbazi how he learned all of these recipes.
"Bad friends," he jokes, although he acknowledges that it may have more to do with the 125 years that his family has been in the food business.
Within the month, Bruce's wife Sarah Khabbazi will launch a new line of liqueurs, "Sarah's Secret", beginning with an orange liqueur. Bruce says that the emphasis is on natural ingredients and low sugar content.
"She's using the peels, the colour is from the skin and the flavour is from the juice. While Persian Empire liqueurs are 10 percent sugar, Sarah's Secret will be lower at six percent."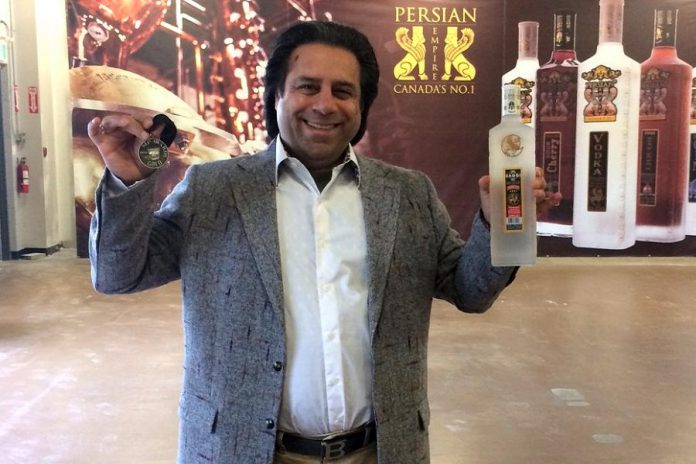 Persian Empire also makes an outstanding selection of international spirits. They offer Fenni, a Cashew liquor that Bruce says is made for the Indian market.
"That's their drink, like Canadians with Rye."
They also make Arak, made with anise and popular among the Turkish and Lebanese community. When you add it to water, it turns white.
Their Saggi, a raisin liquer popular in Iran, won gold in the grappa category at California's Sip Awards last year. It's very smooth with a true raisin flavour.
Persian Empire offers tastings in store. They are open Monday through Friday from 10 a.m. to 6 p.m. and on Saturdays from 11 a.m. until 5 p.m. For more information, visit www.persianempire1.com.
Find romance by the glint of a throwing axe this Valentine's Day
What better way to impress your partner on Valentine's Day than by throwing an axe?
Picture a romantic Valentine's Day dinner. You and your loved one sit down to a Moroccan-themed meal followed by … axe throwing, of course.
Carlo Raponi, owner and general manager of the Peterborough Axe Club (280 Perry Street #1, Peterborough, 705-768-2846) saw Valentine's Day as an opportunity to have some fun with his customers.
"Sort of like chocolate and peanut butter, we thought that axe throwing and dinner ought to go together."
So began Dinner and Axes, a Valentine's Day event to be held on February 14th.
The meal will be catered by BE Catering. They are planning a Moroccan-themed dinner with spiced organic chicken, pork skewers, and a surprise dessert.
Carlo thinks that axe throwing is a great way to impress your partner.
"You want to show that bravado … not just the guys but the girls as well."
This event is a first for the Peterborough Axe Club, but according to Carlo they will be holding more culinary events in the future.
"We want to have a lot of fun with our guests. We're trying new things out all the time as we learn to define ourselves."
The cost for the evening is $65 per person. Reserve your spot for Dinner and Axes by calling the axe club at 705-768-2846.
Visit www.ptboaxe.com for more information.