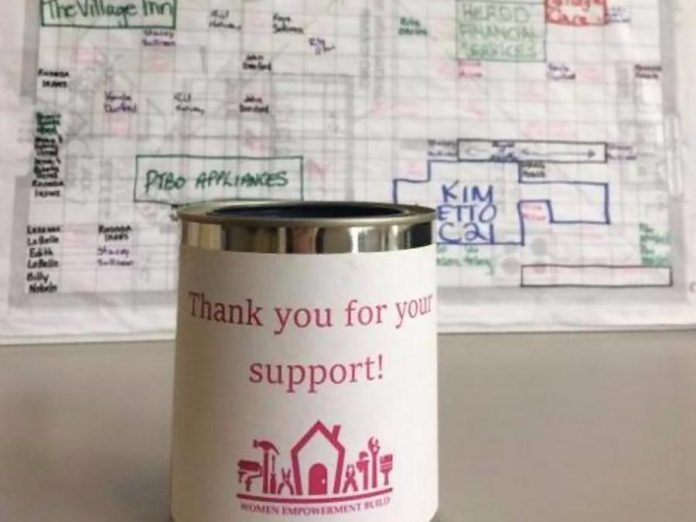 ---
Annual General Meeting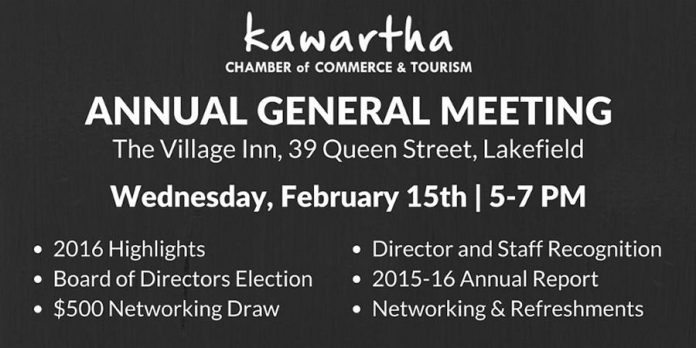 ---
Professional Development Opportunities: What Time Works Best for You? Take the Survey!
The results from the Chamber's Strategic Planning Survey indicate that our members are interested in more professional development opportunities. We agree that this will be a huge benefit!
Watch for upcoming Professional Development initiatives in future Chamber communications.
We have put together a one-question survey, asking which time of day works best for you for professional development opportunities. Please take a moment to complete the survey – we value your feedback. Thanks to those who have already completed the survey.
---
Support the Habitat for Humanity Build in Warsaw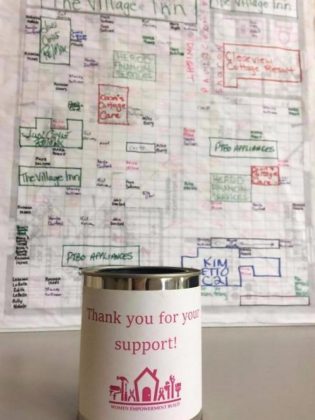 The Kawartha Chamber's Habitat Team is raising funds to support the Habitat for Humanity Build in Warsaw. The build is well under way and donations are welcome!
For every dollar you donate, you can write your name on a square of the Warsaw Home blue print. Our goal is to have all 1000 squares filled by the Chamber AGM on February 15th.
Several members have donated to this worthy cause — and they challenge you to do the same!
To make a donation, drop in to the Chamber office, 12 Queen Street, Lakefield, under the town clock, or email info@kawarthachamber.ca. To make a credit card donation over the phone, call 705-652-6963.
Thank you to the following members for their donations:
Clearview Cottage Resort
Herod Financial Services
Kim Letto, Sales Representative, Century 21 United
Lakeshore Designs
North Kawartha Design
Peterborough Appliances
The Village Inn
Windover Plumbing
---
Inaugural Ontario Economic Report Forecasts Outlook for Local and Provincial Economy
On February 7th, the Kawartha Chamber of Commerce & Tourism in partnership with the Ontario Chamber of Commerce (OCC) released the inaugural Ontario Economic Report (OER), a landmark agenda aimed at shaping and informing future public policy.
The OER includes entirely new economic analyses that demonstrate the difficult economic environment faced by Ontario businesses and consumers in 2017. The report also contains exclusive economic information pertaining to the Muskoka-Kawarthas region.
---
Health and Dental Plans will not be taxed: Federal Government
As you may have read in previous Chamber communications, there has been speculation in the past couple weeks that the Federal Government would introduce a tax on employer contributions paid into group benefit plans.
An article posted by benefitscanada.com on February 2nd stated, "The benefits industry is welcoming comments from Prime Minister Justin Trudeau yesterday (Feb. 2nd) that suggested his government doesn't plan to tax employee health and dental plans."
---
Family Business Seminar – Complimentary Guest Pass
The Kawartha Family Business Group has kindly offered the Kawartha Chamber some passes for their February guest speaker.
Shawn Casemore will present, "Improving Working Relationships and Productivity in a Multi-Generational Business" on Monday, February 13th, from 4:30 to 6:30 p.m.
To be eligible for the passes you must be a family business (owned and operated by two or more family members) and a Kawartha Chamber member. Email Stacey at info@kawarthachamber.ca if you would like to go — limited quantity of passes will be awarded in order of emails received.
---
LAWS Fundraiser – Share the Love with Max Mouse and the Gorillas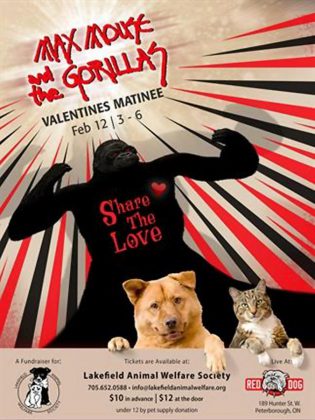 On Sunday, February 12th, the Lakefield Animal Welfare Society (LAWS) is pleased to share the love and share the stage with legendary band Max Mouse and the Gorillas to raise money for local animal welfare.
The Valentine's Day fundraiser is an all-ages event that will take place at the Red Dog Tavern on Hunter Street in Peterborough from 3 to 6 p.m.
It promises to be an exciting afternoon of amazing music, dancing, sharing stories, and fun.
Tickets are $10 available in advance from LAWS or $12 at the door.
All proceeds from the event will be directed to animal care costs at LAWS.
---
Welcome new members
Please join us in welcoming our newest members:
Johnson Electric
johnsonelectric.ca, 479 Northey's Bay Road, Woodview, 705-875-8880
Family owned and operated Johnson Electric provides complete electrical services to homes and businesses in Woodview and throughout Peterborough County. Our team has more than 40 years of combined experience as well as the tools and skills necessary to complete any residential or commercial electrical project efficiently and affordably.
Nicole Van Stone, Sales Representative, Century 21 United Realty
15 Queen Street, Lakefield, 705-977-3400
Nicole fell in love with the Kawartha Lakes region and has been enjoying all it has to offer since moving here in 2015. After selling homes in Toronto for 14 years she is happy to have chosen to move her real estate business to Century 21 United with offices in Lakefield and Buckhorn.
Simply Elegant Interiors
simplyelegantinteriors.ca. 2071 12th Line, Lakefield – By Appointment Only, 705-930-4245
Offering full service staging & decorating assistance. I would love to help you with all your decorating or renovating needs. From the initial consultation, through to the final details of accessorizing. Services offered include: Staging, Decorating, Painting, Colour Consultations, Layout & Space Planning, Organizing, Lighting & Project Management.
TCB Office Furniture & Supplies
tcbofficefurniture.ca, 574 Ward Street, Bridgenorth, 705-742-5479
TCB Office Furniture and Supplies has been in business since 2011 and is proud to announce the opening of our new storefront and showroom! The storefront and showroom is at 874 Ward Street in Bridgenorth, (close to the beer store!) Opening day is scheduled for Monday, February 13th.
WSI Business Transformations
WSIBusinessTransformations.com, 266 Charlotte Street, Suite #408, Peterborough, 705-974-2068
WSI Business Transformations is part of WSI, the largest Digital Marketing collaborative spanning 20+ years, in over 80 countries with production centres throughout the world. We simplify the internet for our customers and leverage its power to grow their business.
---
Upcoming Events
Trinity College School Open House on February 11th
Performing Arts Lakefield – Duo Persussion on February 17th
Heritage Day at the BCC on February 18th
---
For more information about the businesses and events listed above, please visit the Kawartha Chamber of Commerce & Tourism website at kawarthachamber.ca.
All photos supplied by Kawartha Chamber of Commerce except where noted.