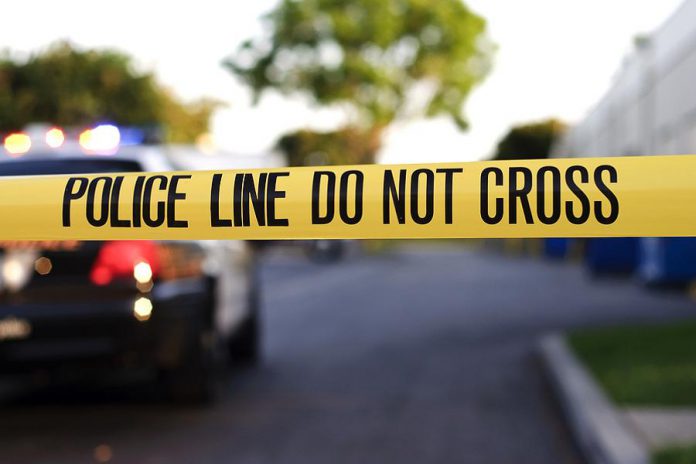 Peterborough police have charged 34-year-old Bryan Townson with first degree murder in the death of 43-year-old Paul Atchison — Peterborough's first homicide of 2017.
On Wednesday, February 8th at around 12:30 a.m., a 9-1-1 call was received about a man needing medical assistance in the area of Dalhousie and Stewart Streets in Peterborough.
After responding to the call, a man was found collapsed on the sidewalk suffering from obvious injuries. He was transported by ambulance to Peterborough Regional Health Centre where he was pronounced dead.
The victim was identified as 43-year-old Paul Atchison of Stewart Street in Peterborough.
According to witness reports, Atchison had been stabbed multiple times. A a blood trail led from the scene of the crime to the location where Atchison was found. Police say they have what they believe is the murder weapon, but haven't confirmed the nature of the weapon.
Shortly after police arrived in response to the initial call, they located a man and woman a couple of blocks north of where Atchison was found. Police arrested both people in connection with the case, but have since determined the woman was not criminally responsible for Atchison's death and have released her with no charges.
The male suspect, 34-year-old Bryan Townson of Stewart Street, has been charged with first degree murder. He is being held in custody and expected to appear in court the afternoon of February 8th.
Police have confirmed that Paul Atchison, Bryan Townson, and the women initially arrested and later released were all known to each other. According to witness reports, the woman was Atchison's ex-girlfriend and Townson was her new boyfriend. Police are not looking for any other suspects.
A post-mortem examination will take place on February 9th to determine the cause of Atchison's death.
Although streets in the area of the crime have been reopened to traffic, there will be a police presence in the area of Stewart and Dalhousie Street for the next couple of days while they continue the investigation.
Anyone with further information related to this case is asked to call the Peterborough Police Service at 705-876-1122 or Crime Stoppers at 1-800-222-TIPS or www.stopcrimehere.ca.