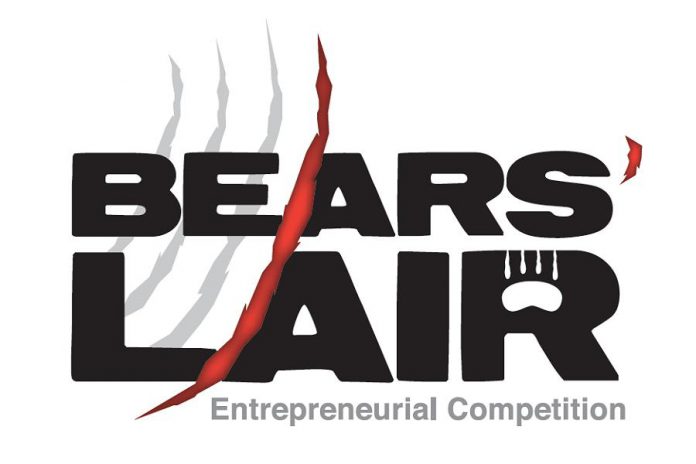 Bears' Lair, Peterborough's annual entrepreneurial competition, is now accepting applications for its 2017 competition.
To be eligible, you must have a registered business (sole proprietor, partnership, or incorporated) with annual sales under $200,000. Start-up or pre-sales businesses must demonstrate a meaningful investment of time, resources, or research and development in their business, and existing businesses must demonstrate a significant move towards a new product, service, or market.
There are two steps to apply for the 2017 competition. First, post a photo representing your business to the Bears' Lair Facebook page and indicate you will be entering. Then submit a complete application — including a business plan and 12-month cash flow projection — through the Bears' Lair website at www.bearslairptbo.ca.
The deadline for applications is Thursday, March 2, 2017.
Originally launched in 2010, this year's Bears' Lair competition will again be judged in two categories, the first being goods and services and the second being innovation. Contestants will compete for more than $120,000 in prizes, including $50,000 in cash and business support services, with the two final winners receiving $5,000 in cash each.
"When I reflect back on how our community has evolved over the past seven years to support entrepreneurship, it is truly a remarkable evolution," says Diane Richard, chair of Bears' Lair, who announced the launch of the 2017 competition at the Cubs' Lair finale on February 10th (BabyEvia, an online subscription service for organic and eco-friendly baby clothing, won the Cubs' Lair competition).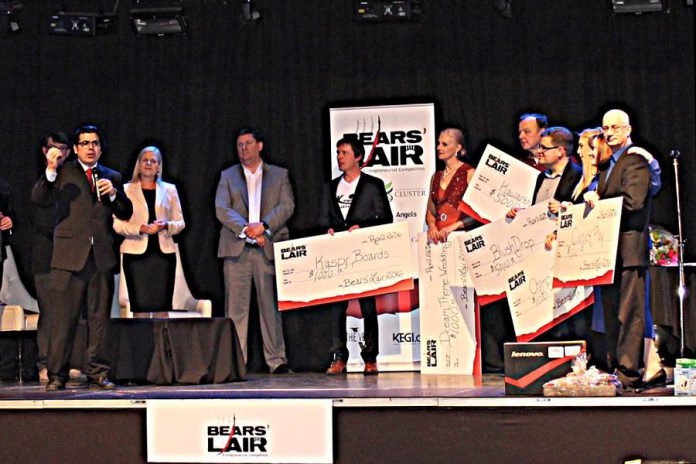 Bears' Lair is modelled on the popular CBC television series Dragons' Den, where entrepreneurs pitch their business ideas to secure investment finance from a panel of venture capitalists. The original idea came from a show in Japan called Money Tigers; today, local versions of the show have been produced in 30 countries around the world.
This year's competition will follow a similar format to previous years, with a semi-finalist showcase event on Tuesday, March 21st, followed by the finale on big event on Tuesday, April 25th, where finalists will face challenging questions and feedback by the judges before a live audience at The Venue. The selected finalists' presentations will be scored based on innovation, commercialization, diversification, business plan quality, and the benefit to the local economy.
Last year's winners were Rob Howard of Kawartha Local, who won the goods and services stream, and Rick Dolishny of BlushDrop, who won the innovation stream.
Presenting sponsors of the 2017 competition are the Great Peterborough Chamber of Commerce, Community Futures Peterborough, Peterborough Economic Development, the Greater Peterborough Innovation Cluster, Mega Brand Experience, and Peterborough Angels.
For more details on the Bears' Lair competition, visit www.bearslairptbo.ca.
VIDEO: The Bears' Lair 2016 semi-finalist showcase event