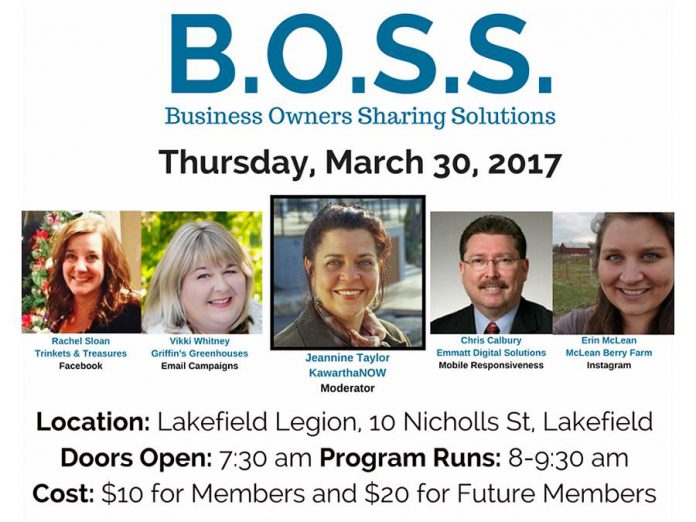 ---
B.O.S.S. Business Owners Sharing Solutions – March 30
Join the Chamber for B.O.S.S. (Business Owners Sharing Solutions) on Thursday, March 30th at the Lakefield Legion.
This professional development session will focus on how businesses can successfully use digital platforms to connect with customers and potential customers year-round.
A panel of four Chamber members — moderated by kawarthaNOW publisher Jeannine Taylor — will share practical tips and strategies for websites and effectively using social media for business.
5 Minutes for Business: What to Expect When You're Expecting (A Federal Budget!)
In this edition of 5 Minutes for Business, Hendrik Brakel, Canadian Chamber of Commerce Senior Director, Economic, Financial and Tax Policy, reflects on what three big developments to expect when the much-anticipated bundle of joy that is the federal budget makes its way into the world, kicking and screaming on its projected due date: March 21, 2017.
Hendrik reviews the good, the bad, and the ugly when it comes to deficits, innovation, and taxes as we adapt our expectations to life with a new federal budget.
Read 5 Minutes for Business to find out how best to prepare for the arrival of the federal budget.
The Canadian Chamber of Commerce releases 5 Minutes for Business, a publication written by Hendrik Brakel, the Senior Director of Enconomic, Financial and Tax Policy. In these publication, Hendrik briefly describes current issues that affect the Canadian economy and provides insight on what it will mean for Canadians today and the future.
Career Fair & Community Information Session – March 1

The annual Career Fair & Community Information session is today, Wednesday, March 1st.
Visit the Lakefield Legion between 12:30 and 4:30 p.m. for this free event open to job seekers of all ages!
Learn about job openings, job search support, local services, and community information.
Peterborough County Recognition Award Nominations close March 15
County of Peterborough Warden Joe Taylor has put out a call for nominations for the Peterborough Recognition Awards.
Nominations are open until March 15th, 2017 with the ceremony to take place Friday, May 26th, 7 pm at the North Kawartha Community Centre. Learn more.
Click here for the nomination form. Eligibility criteria and instructions can be found here.
Open for the season: Griffin's Greenhouses
Opening Day at Griffin's Greenhouses was on Saturday, February 25th. Griffin's is now open with regular early spring hours, Monday to Saturday from 9 a.m. to 5 p.m.
Are you a Chamber member who's opening soon for the 2017 season? Send an email to info@kawarthachamber.ca and the Chamber will announce it in this section!
Cultural Spaces Funding Announced for New Canoe Museum Facility
Last week, the Honourable Maryam Monsef, MP for Peterborough-Kawartha was at the Canadian Canoe Museum to announce more than $1.4 million in cultural infrastructure funding from the Government of Canada towards the development of the Canadian Canoe Museum's new building.
The new museum will be constructed beside the Peterborough Lift Lock on the Trent-Severn Waterway. Learn more.
LCS Announces New Head of School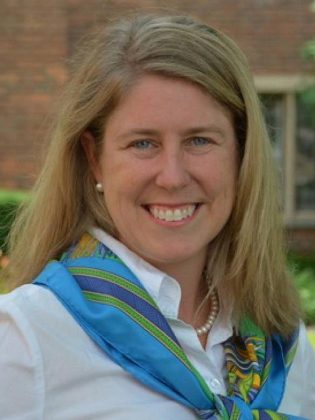 Lakefield College School (LCS) has announced Anne-Marie Kee as their incoming Head of School/Head of Foundation.
Anne-Marie will be the 12th Head of School in LCS's 137-year history.
For the past 11 years, Anne-Marie has been the Executive Director at the Canadian Accredited Independent Schools (CAIS), an association of 95 schools that are passionate about learning and leading.
Otonabee Conservation Tree Seedling Program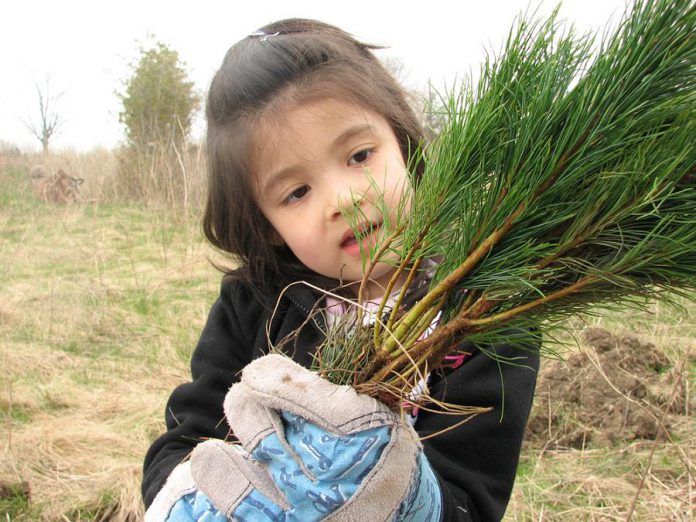 New in 2017, Otonabee Conservation is pleased to offer watershed landowners the Tree Seedling Program.
Through the program, you may order trees and shrubs from a selection of species that you can plant to reforest land or add to the biodiversity of your forest property.
Download the Tree Seedling Order Form and return by March 10th, 2017.
Member to member deal: PMD Promotion Marketing & Design
See how your website performs compared to your key competitors. Get a free report that clearly shows the online visibility and performance of your company's website vs. your key competitors.
After completing a series of questions, PMD will test your website's performance for a period of time and give you a detailed report.
Visit www.promotionmarketing.ca/free-seo-report to get started.
KPR Wall of Honour
Do you know a worthy past or present student, staff, member of the public, or trustee?
Kawartha Pine Ridge District School Board is seeking nominations to be considered for a newly established Wall of Honour at the Board's Education Centre.
Nominations can be submitted online, from now until March 27, 2017. Learn more.
Upcoming events
Kawartha & Haliburton Trapper's Carnival, North Kawartha Community Centre – March 4th
Buckhorn Maplefest, Mclean Berry Farm – March 11th & 12th, 18th & 19th, 25th & 26th
For more information about the businesses and events listed above, please visit the Kawartha Chamber of Commerce & Tourism website at kawarthachamber.ca.
All photos supplied by Kawartha Chamber of Commerce except where noted.