For the uninitiated, the best way to encapsulate the essence of jazz is akin to the art of conversation, with little sense of predetermined structure beyond that first 'hello.' To that end, the jazz world will reverberate with musical conversation on April 30th during the UN-sanctioned International Jazz Day, with concerts and events throughout the globe.
Peterborough is no exception, with the small but loyal jazz community staging its third event in as many years at the end of the month.
International Jazz Day Peterborough, which is to be officially proclaimed by His Worship Mayor Daryl Bennett for the last day of the month, will be preceded by the weekly 'jazz jam' at the Black Horse Pub on the evening of Thursday, April 27th, followed on Saturday by 'Dine with Jazz' at a collection of downtown restaurants on Saturday as well as a jazz film and vinyl event.
The primary concert on the evening of International Jazz Day itself, on Sunday, will be staged downstairs in the Nexicom Studio at Showplace Performance Centre (290 George St. N., Peterborough, 705-742-7469).
"Some of the best players in the country are coming up," says Craig Paterson, a local musician and retired teacher who co-founded the series in 2015 with Chelsea Bennett. Paterson notes that a fifth restaurant has been added this year.
VIDEO: "Rhythm a Ning" performed by Thelonious Monk

Organizers have also chosen to take a cue from the 100th anniversary of the birth of a jazz legend with the screening of Thelonious Monk: Straight, No Chaser at Catalina's (131 Hunter St. W., Peterborough, 705-874-5972) on the Saturday at 8:45 p.m.
The International Jazz Day show at the Nexicom Studio will also showcase the music of Thelonious Monk exclusively, with a tribute performed by The Steve Wallace Quintet.
Bassist Steve Wallace will be joined by Perry White on saxophone, Terry Clarke on the skins, Mark Eisenman tickling the ivories, and Kevin Turcotte blowing trumpet. Turcotte, as it turns out, was the featured player on the soundtrack of Born to Be Blue, the 2015 feature film starring Ethan Hawke based on the life and career of jazz legend Chet Baker, and his comeback in the 1960s. The trumpet you hear in the film is pure Turcotte.
VIDEO: Ethan Hawke as Chet Baker in "Born to be Blue", with trumpet by Kevin Turcotte

Steve Wallace — no stranger to the Peterborough jazz scene — serves as band leader this time around. Wallace has played with the likes of Oscar Peterson, Rob McConnell, and Ed Bickert — and back in the 1980s as a sideman during recording sessions with Rosemary Clooney and Mel Torme, among others. Wallace collected a Juno in 2000 as a founding member of the Mike Murley Trio.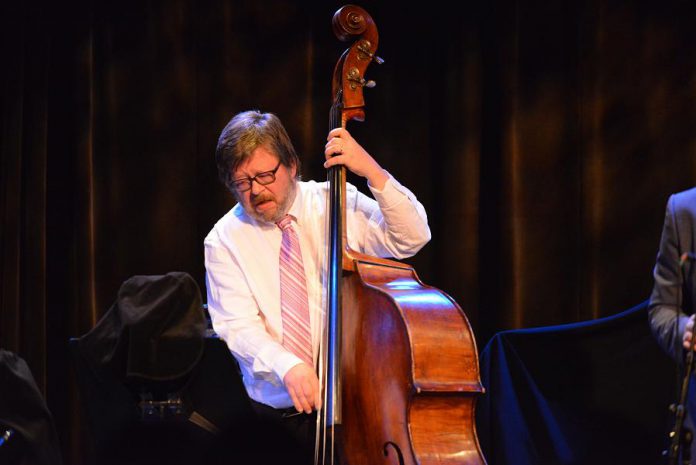 Drummer Terry Clarke also has a Juno on his shelf for "It's About Time" released in 2010. But the Toronto-based Clarke originally cut his chops in the 1960s, playing with the legendary John Handy in San Francisco. His career has taken him through New York City and beyond.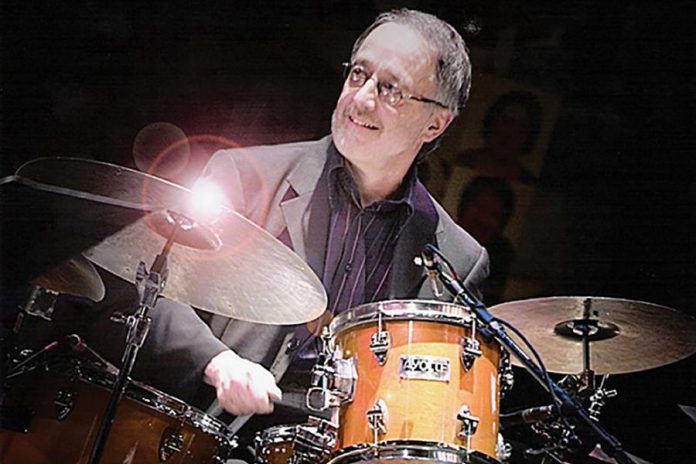 Toronto-based Mark Eisenman (piano) has performed and toured with everybody from Ed Bickert and Rob McConnell, to Blue Mitchell and Woody Shaw.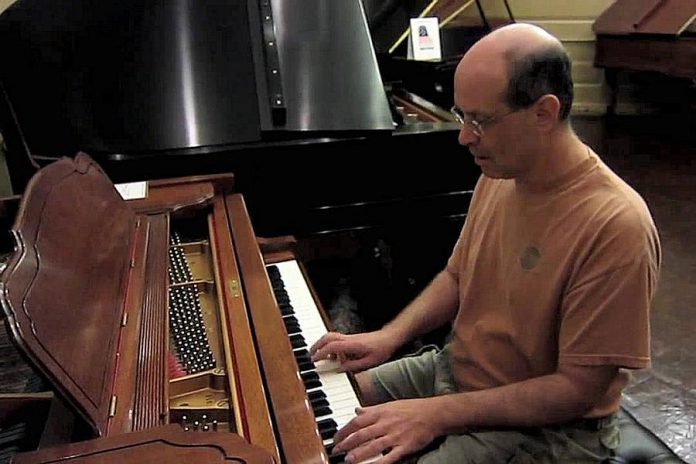 Perry White (sax) has played with Holly Cole, The Shuffle Demons, Rob McConnell's Boss Brass and David Foster, among others.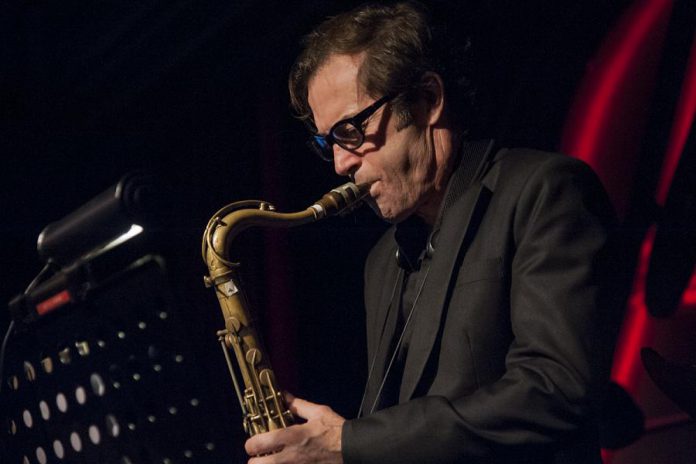 The musicians featured at the five restaurants during the Dine with Jazz event from 6 to 8 p.m. on Saturday are no slouches, either.
Biff Hannon (piano), who now calls Peterborough home, has toured with Buddy Rich, Maynard Ferguson and Doc Severinson. He'll be joined by accomplished Peterborough singer Donna Collison at Curry Village (306 George St. N., Peterborough, 705-742-1432).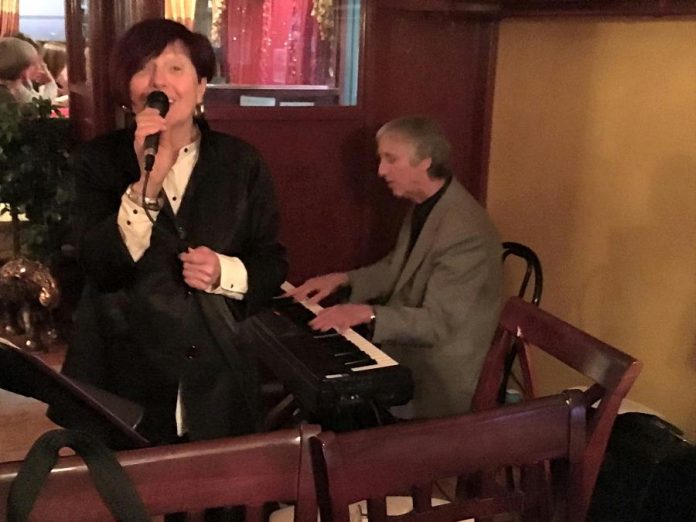 At The Lounge by Lignum (442 George St. N., Peterborough, 705-775-9463), Dave Young (bass), who has played with the likes of Oscar Peterson, will back Steve Holt (piano), who has led his own trios and quartets over the years while tickling the ivories with Pat LaBarbera and Archie Shepp.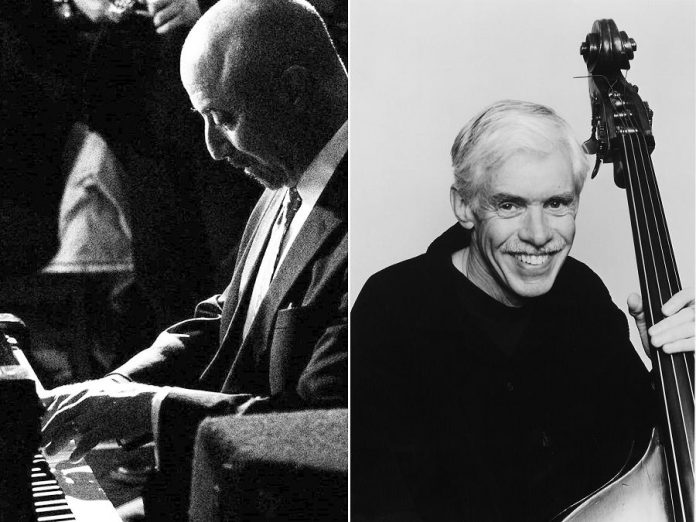 Mike Francis (guitar) has recorded with everybody from Joe Sealey and Jackie Richardson, to Nelly Furtado and Natalie McMaster. He'll be joined by bassist Neal Davis at La Hacienda (90 Hunter St. W., Peterborough, 705-742-1559).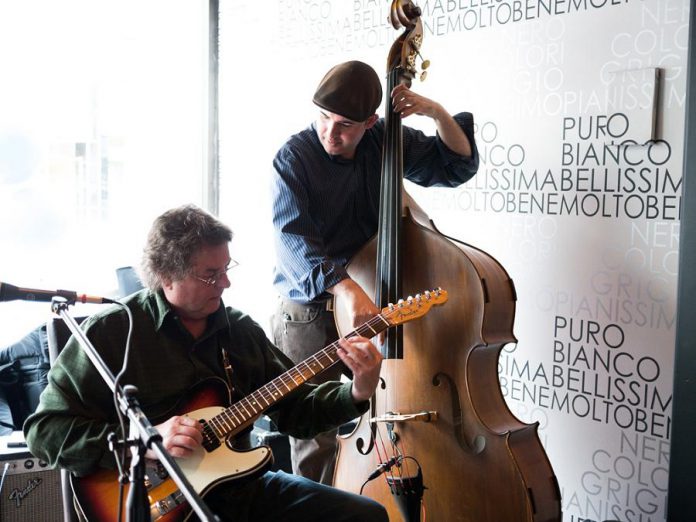 Peterborough's own Pete Woolidge will be on the keys at Hot Belly Mama's (378 George St. N., Peterborough, 705-745-3544) with Federico Pontani on guitar.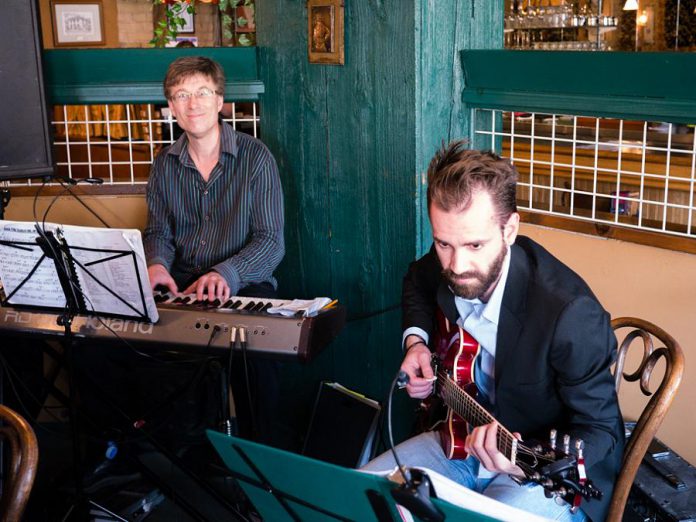 Guitarist Mike Graham will be accompanied at Brio Gusto (182 Charlotte St., Peterborough, 705-745-6100) by bassist Dennis Pendrith — a name any fan of CBC's Vinyl Café with the late Stuart McLean will know well.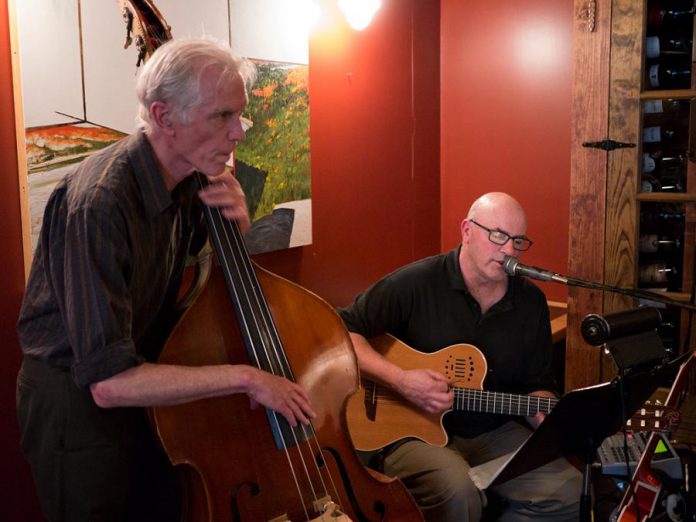 Paterson stresses the wisdom in making reservations at your restaurant of choice well in advance.
Tickets for the Sunday performance are $30 and can be purchased in advance at the Showplace Box Office or online at www.showplace.org. Tickets will also be available at the door the night of the show but, given the pedigree of the musicians performing, booking tickets in advance would be a wise choice.
Tickets for the 8:45 p.m. film screening of the Monk documentary at Catalina's are $10 at the door on a first-come, first-served basis. There will also be a 'vinyl spinning' session following the film. Enthusiasts are encouraged to bring their fave jazz vinyl along.
VIDEO: "'Round Midnight" performed by Thelonious Monk

Paterson, who co-chairs the event this year with John Fautley, notes that they decided to separate the Dine with Jazz event and the marquee concert by a day, as they found in the past that patrons were rushing through their dinner to get to the show.
"It's a great way to introduce patrons to jazz," Paterson says, "as the musicians will be playing more mainstream fare. The Sunday show at the Nexicom Studio will be a little more challenging."
But that's the thing about jazz: the spontaneity that comes with improvisation. Jazz, in its purest form, notes Paterson, is "a spontaneous, creative process that is unique.
"Musicians will agree to play a certain way, to a certain form but that's the only template. The rest is a form of improvisation and unless it happens to be recorded, that performance will never be re-created exactly."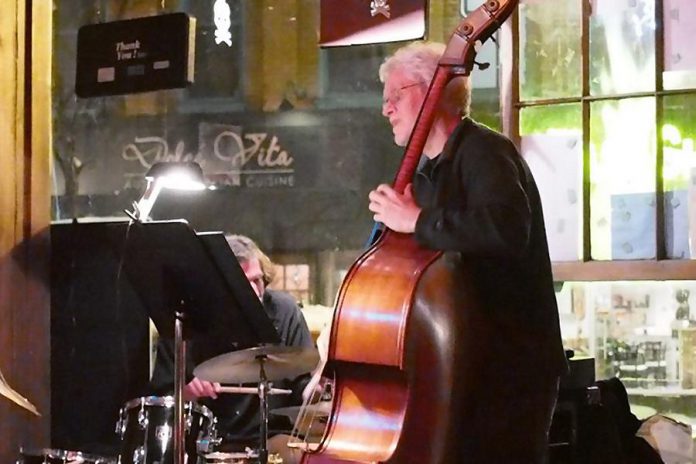 Paterson is the first to admit that jazz doesn't appeal to everybody.
"It can be challenging music to both play and enjoy," he says. But fans "who get it" are loyal and revel in the genre.
Remembering back to his student days, Paterson muses about the feasibility of adding an educational component to the event in future years, with perhaps a showcase of performances from high school jazz bands, or workshops involving visiting musicians and budding jazz enthusiasts.
For now, the stand-up bass player is looking forward to Peterborough's contribution to International Jazz Day in the unique setting that is the city's cherished downtown core, with its funky and eclectic mix of restaurants and performance venues that lends itself so well to an event such as this.
The last word goes to Chick Corea: "It's the spirit of this music that we play," said the legendary jazz pianist during the Kongsberg Jazz Festival in 1989.
"Improvised — always something new, something that isn't planned. It's always a surprise."
For more information about International Jazz Day Peterborough, visit www.facebook.com/pg/internationaljazzdaypeterborough/.