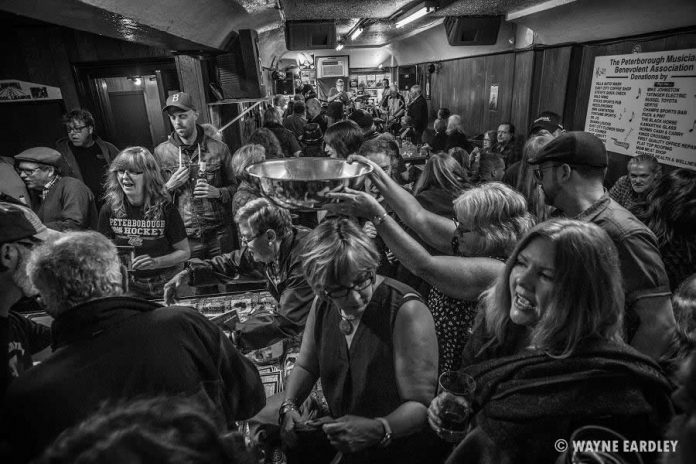 I had an epiphany of sorts this past weekend.
After years of longing to have some sort of musical talent so I could better fit in with the wonderful live music community I admire so much, I came to the full realization that the very thing that makes that community so special is one doesn't have to be a musician to be a full-blown member of that fraternity.
My enlightenment came at the soon-to-close Pig's Ear Tavern where, on Saturday (April 15), the final Blues Jam held at the venerable Brock Street pub was staged.
While the monthly fundraiser for the Peterborough Musicians' Benevolent Association (PMBA) will carry on at Dr. J's BBQ and Brews (the former Montreal House) — the next Blues Jam is May 20th — all attention was on this last hurrah, and rightly so.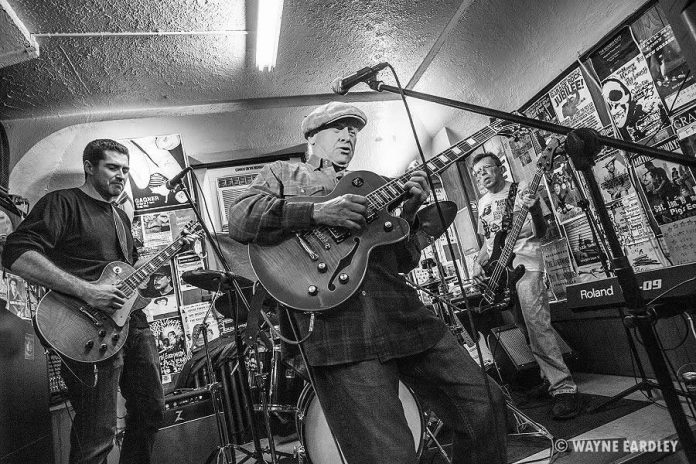 As longtime Peterborough musician JP Hovercraft promised kawarthaNOW readers last month, it was indeed "totally out of control."
"The whole afternoon was indeed a treat for all who were there," understated PMBA committee member and event host Don McBride on Facebook.
From the opening set by Hovercraft-led Rezonator to performances by Rick Fines, The Victory Boys, and Bobby Watson, to name but a few, this was a smorgasbord for the ears in every respect.
Gathered around the aged pool table were PMBA volunteers, who took in $900 for the PMBA which, to date, has gifted more than $11,000 to musicians needful of a hand up.
Outside, on Brock Street stretching west to George Street, a lineup of live music supporters — a first, wrote McBride — waited patiently for room to open up in the jam-packed pub.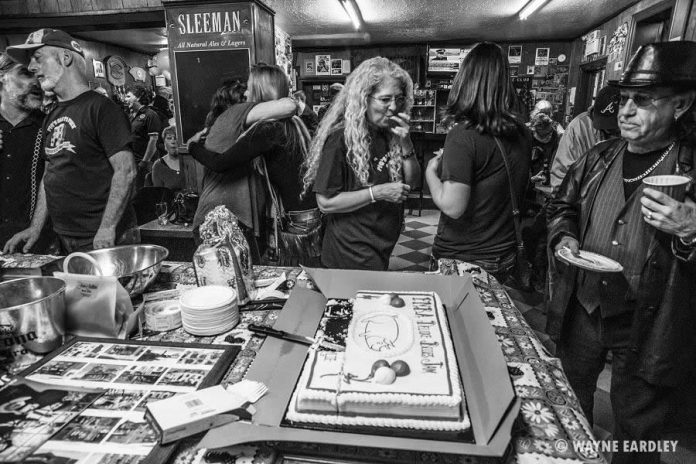 When drummer Al Black departed early for his sound check in preparation for Jackson Delta's Market Hall show that same night, he was greeted by "nothing but high fives and smiles."
"The world needs more of these people," he posted on Facebook.
True that … but the same can, and must, be said of those who, again, so joyfully share their talents to the immense benefits of others in need. Whether you're a fan of the blues or not, that enduring generosity speaks to that all is good about this place we call home.
"It was one of the best days of music I've ever had," raved McBride the day after.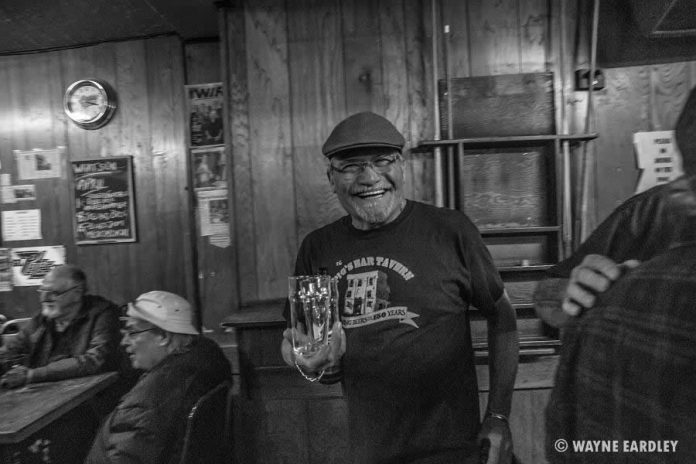 With The Pig's Ear — The Piggy as it's affectionately known by thousands — having been purchased by Parkview Homes and destined to be razed to make way for apartments, the past few months have seen many lament its imminent departure from the downtown landscape.
As I ran my fingers over a few of the years-ago carved initials and signatures on my table top, I thought more deeply about what will be lost: bricks and mortar. That's it. Nothing more. Nothing less.
There isn't a wrecking ball made that can put even a dent in the spirit of all that has transpired at The Pig's Ear over the 152 years that 144 Brock Street has been home to a pub.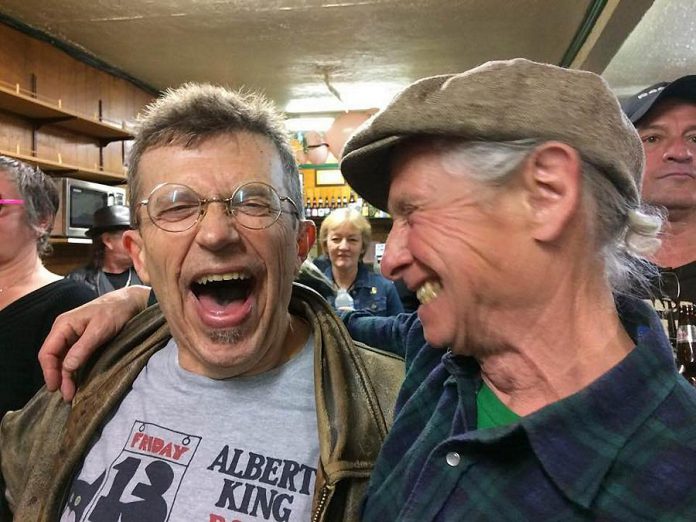 That first drink, that first date, the pints shared by generations, the eight ball side-bank that paid off handsomely — all locked-in-the-vault memories that are not for sale and are immune to destruction.
I said to more than one person on Saturday that the Blues Jam — which continues to honour the memory of the late Phil "Mr. Deluxe" Marshall and his celebrated efforts to help others in need — will thrive in its new home at King and Aylmer streets.
That's a view rooted in my complete confidence that what was collectively experienced Saturday afternoon has people at its centre … and those people aren't giving up the ghost anytime soon, if at all. They're just taking the dance to a new ballroom.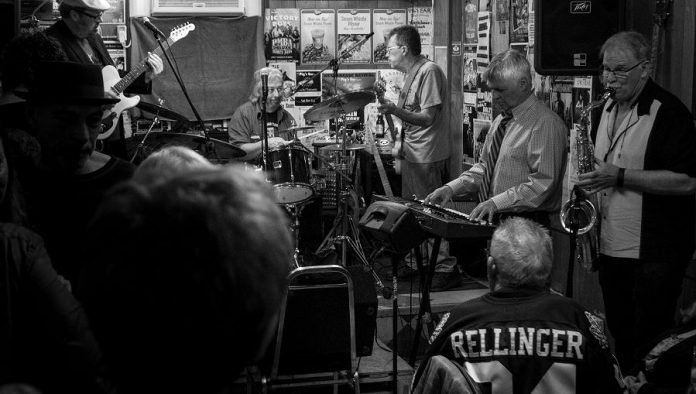 For sure, the over-the-top hospitality of Pig's Ear owners John and Lylie Punter will be missed. And absolutely, the unique ambience of their pub will never be replicated.
For sure, that is cause for sadness. Parting with an old friend is never easy. While change is inevitable, that doesn't mean we have to like it when it occurs.
But take heart. The McBrides, Hovercrafts, Blacks, Watsons et al of our world aren't going anywhere. Wherever their wonderful gifts bring together people is neither here nor there. This is a live-music-rooted celebration that isn't restricted by its location.
"Music makes everything better," wrote Black in the aftermath of Saturday's Blues Jam euphoria.
He could very well have substituted "everyone" for "everything."
VIDEO: PMBA Documentary (SLAB Productions)