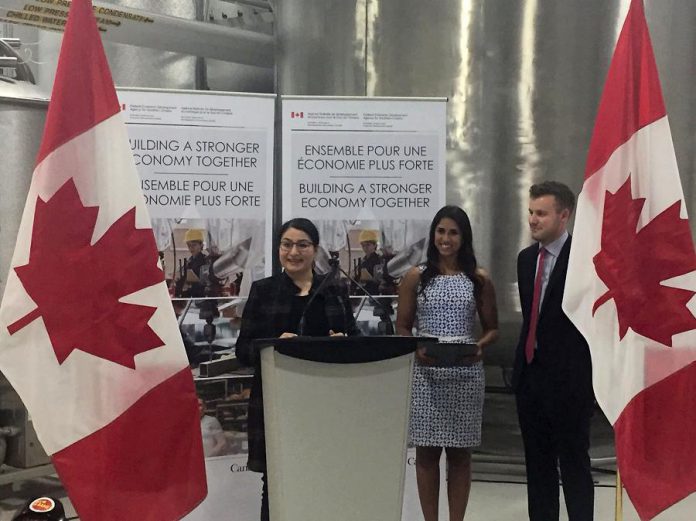 Earlier today (April 27), the Honourable Maryam Monsef, Minister of Status of Women and M.P. for Peterborough-Kawartha, announced an investment of up to $600,000 in Peterborough bio-tech start-up Noblegen.
"Today's announcement is exciting news for Peterborough," Monsef said. "I am proud to see that Noblegen Inc. is showcasing its leadership in the development of sustainable solutions that can shape the future of biotechnology to the world. This funding will help an inspiring local start-up to reach new markets, and is proof of what can be accomplished when we invest in our young entrepreneurs."
Monsef made the announcement on behalf of the Honourable Navdeep Bains, Minister of Innovation, Science and Economic Development. The repayable contribution was made through FedDev Ontario's Investing in Business Innovation initiative.
The investment is intended to help Nobelgen expand its marketing activities and sell its advanced bioproducts on a global scale. The company will initially focus on the nutritional supplements and animal nutrition markets, increasing the availability of all-natural, environmentally responsible products for health conscious consumers.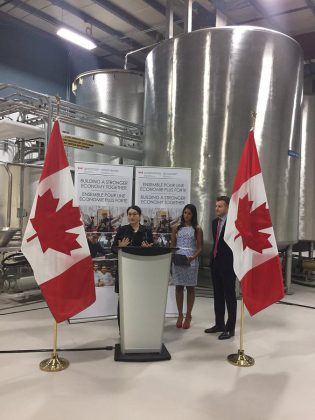 The idea behind Noblegen came from a high school science fair project by founder and company CEO Adam Noble, who was studying how certain types of algae could be used to treat waste water.
The company now can sustainably grow algae that can be used to create bioproducts such as plant-based proteins and oils.
"While we have developed naturally inspired products to address significant industrial challenges, we must now determine how we can get these products to market," Noble said.
"The contribution from the Government of Canada, through FedDev Ontario, will allow us to get our sustainable products into the hands of the largest global actors, creating local employment in Canada, while helping to preserve our planet."
The company's bioproducts can be used in a variety of applications, such as food and beverage, supplements, cosmetics and water purification processes. They offer nutritional and environmental advantages and can substitute for non-renewable materials.
It's expected that $600,000 investment will create up to 22 skilled jobs in Peterborough.