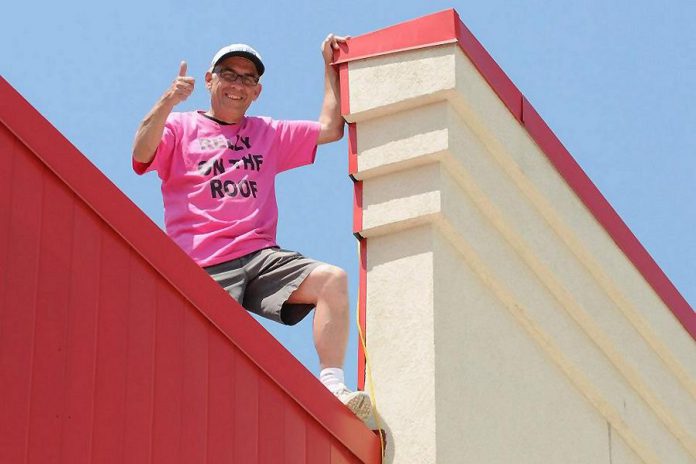 Everything has a shelf life — including a 59-year-old man who's not good with heights calling the roof of a Peterborough store home for two days.
But one thing that has no expiry date is the generosity of Peterborough and area residents. So it is that Habitat For Humanity Peterborough & Kawartha Region will benefit for a sixth year courtesy of Relly On The Roof, my annual 48-hour stay on the roof of The Brick (in the Summit Plaza at 1200 Lansdowne St. W., Peterborough).
With the help of the Peterborough Fire Department and its very cool aerial ladder, I'll ascend at noon on Friday, May 5th.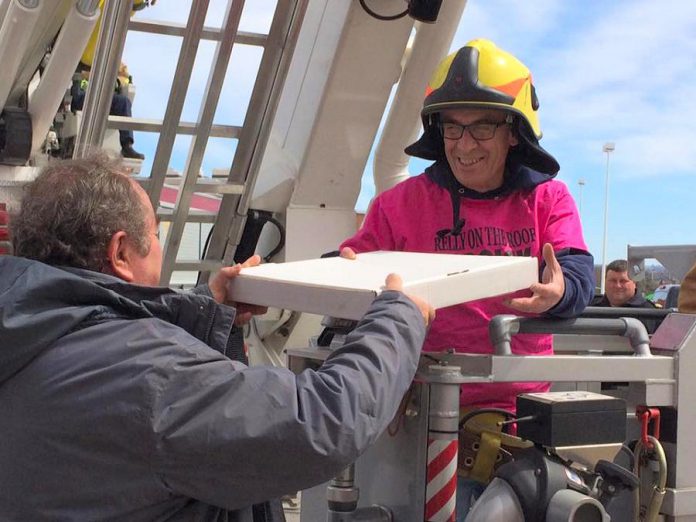 There I will stay until noon on Sunday, May 7th, as dozens of pink t-shirted Habitat For Humanity volunteers, buckets in hand, collect donations at the plaza's two main entrances off Lansdowne and Clonsilla Avenues, as well as at various locations in the plaza proper.
My job? Simple, according to Brick manager Derek Deyell. Don't fall off.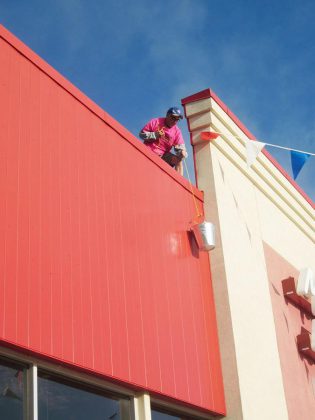 Following in the roof steps of Al Harding and Ted Dawes, Relly On The Roof was first held in October 2011 as a fundraiser for the United Way campaign. For years, Harding raised cash and awareness for Easter Seals atop Canadian Tire while Dawes danced atop Morello's Independent Grocer to the great benefit of the Leukemia and Lymphoma Society of Canada.
All that Relly On the Roof has become I owe to their groundbreaking spirit. Both have kindly dropped by and lent their support. Only roof toppers understand their own.
That first Relly On The Roof event saw close to $5,500 raised for the United Way along with a load of awareness for the campaign. A key supporter, as he is now, was Camille Parent. When the event was next held in spring 2012, it was first presented as part of the Peterborough Cares Fundraising Weekend, which saw thousands of dollars raised for a number of charities.
With Habitat For Humanity being one of the charities The Brick supports nationally, it was a no-brainer to designate that organization the benefactor moving forward. Like many of you, I have since come to appreciate Habitat For Humanity's core mission and values as well as the uplifting spirit its staff and volunteers bring to the important work they do.
I'm just a guy on the roof. They do the grunt work. This is their event. They own it and they make it work, thanks in no small part to Resource Development Manager Emily Ferguson and Community Engagement Co-ordinator Kate Cook as well as Sara Mountenay, the current ReStore manager who, in the years prior, pulled it all together.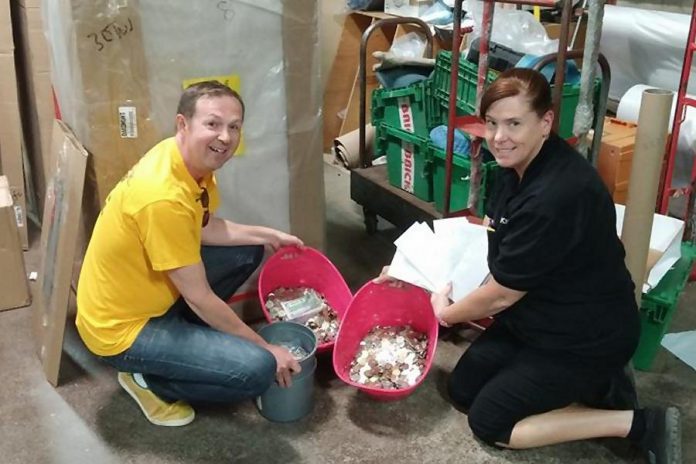 Last year saw an incredible $9,375.65 collected — all in loose change for the most part. Each year, when asked if there's a goal, I note cracking the $10,000 mark would be swell, but that shouldn't be interpreted as a measure of the event's success. With the help of so many media friends who kindly donate space and air time, and the social media postings of countless others, Habitat For Humanity is very much in the news, raising awareness of its important work. That is the true value of this event.
Better still, because of the deals it has with suppliers, Habitat For Humanity is able to make the dollars brought in stretch further, helping it build simple, decent and affordable homes in partnership with low-income families. The number of homes built is inching towards 30.
The one question I answer most in the lead-up to Relly On The Roof concerns, well, personal waste disposal. That is a roof fundraising trade secret. That said, I don't advise hanging out on the west side of The Brick during the overnight hours. I'm just saying.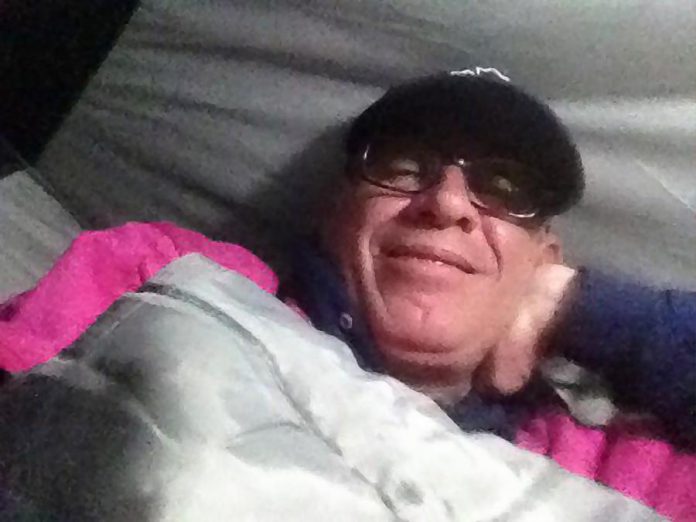 Where do I sleep? I have a tent, complete with a sleeping bag and mattress, and I allow myself the luxury of a space heater.
As for hazards, the seagulls don't always play nice and, a few years back, I almost got clunked by a wayward golf ball courtesy of a very bad slice at the nearby Kawartha Golf and Country Club.
As for the weather, it has been cold, hot, windy and rainy. I don't do lightning and thunder very well, so fingers crossed on that one.
I have to say a few words about a very special group of people who, year in and year out, are there for this event. Whenever I ask local singers and musicians to entertain as part of a live music showcase at the event, the answer back is always "What time?"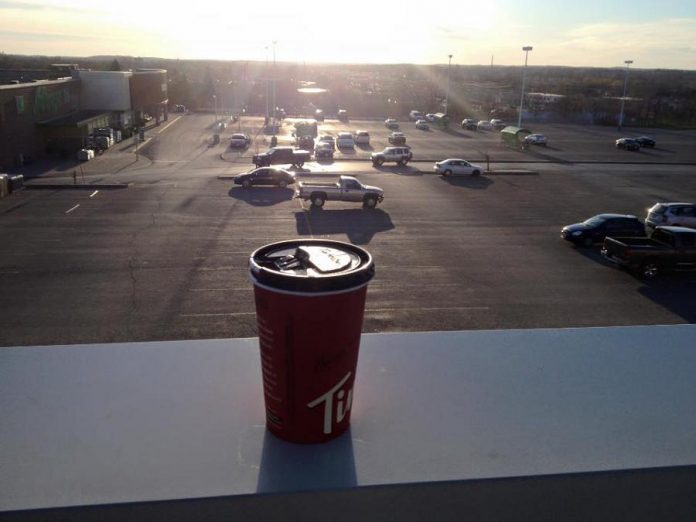 Since day one, Rick and Gailie Young, Jan Schoute, Terry Guiel, and John Crown have lent their time and talents to Relly On The Roof. They will do so again this year on Saturday, May 6th starting at 1 p.m., joined this year by Elyse Saunders and Austin Carson.
I can't thank each of them enough for bringing more attention to Relly On The Roof by the simple act of their involvement.
And then there's the support of plaza tenants Canadian Tire, Scotiabank, Tim Hortons, and Sobeys — the latter again donating hot dogs and soft drinks for the weekend-long barbecue.
As for keeping me nourished, Boston Pizza is on it. The penne with the Italian sausage is killer! And, of course, there's Deyell and the staff of The Brick who keep me safe, and entertain my hope that one year I will find a big screen TV in my tent to help while away the quiet night hours.
And while I always joke that my wife Mary donates a couple of hundred bucks to keep me on the roof for a week, this doesn't happen without her unfailing support. Not even close.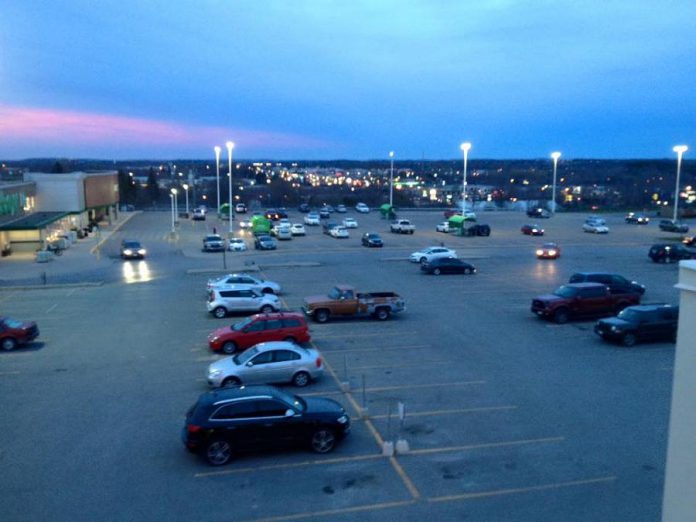 After the first Relly On The Roof event, I was quoted as saying I was "humbled and delighted but not surprised" over the amount raised, adding, "This is Peterborough. This is what we do." That holds true now.
What we do is look after our own like nobody else. You don't have to have a panoramic view of the city to see that. It's all around us every day … and it's wonderful.
All photos courtesy of Paul Rellinger except where noted.