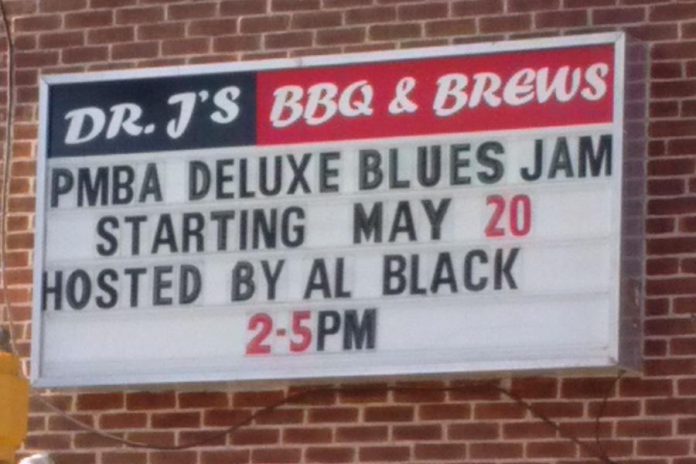 The third Saturday this month, May 20th, marks the first time ever the Peterborough Musicians Benevolent Association (PMBA) Deluxe Blues Jam takes place at its new home, Dr. J's BBQ and Brews.
After almost four years of hosting the monthly jam, the Pig's Ear Tavern closed its doors for good on April 22nd.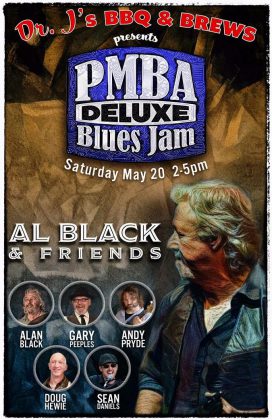 The PMBA are very much looking forward to their new partnership with Dr. J's and are hoping for a great turn out for the inaugural jam at this new location. Dr. J's is located on the corner of Aylmer and King in downtown Peterborough (the location of the former Montreal House).
The May Jam is being hosted by Al Black with friends Gary Peeples, Andy Pryde, Dough Hewie, and Sean Daniels — which is reason enough to come. And let's not forget the uber talent of the local musicians who come out to jam!
If you don't already know, the late Phil Marshall was the inspiration and founding member behind the PMBA. As part of the musical community in Peterborough, he perceived a need to assist local musicians. And hence his idea of 'musicians helping musicians' sprang to life.
One of Phil's beefs was that he often felt musicians weren't paid enough. He also liked to point out that, when musicians gave up their time and effort freely to do benefits and fundraisers, they were often the only ones not paid. Servers, venue owners, kitchen staff, etc. were all getting paid and all the funds raised were given to the worthy cause. At the end of the night, it was only the musicians who didn't get paid, so Phil thought someone should be throwing benefits for the musicians.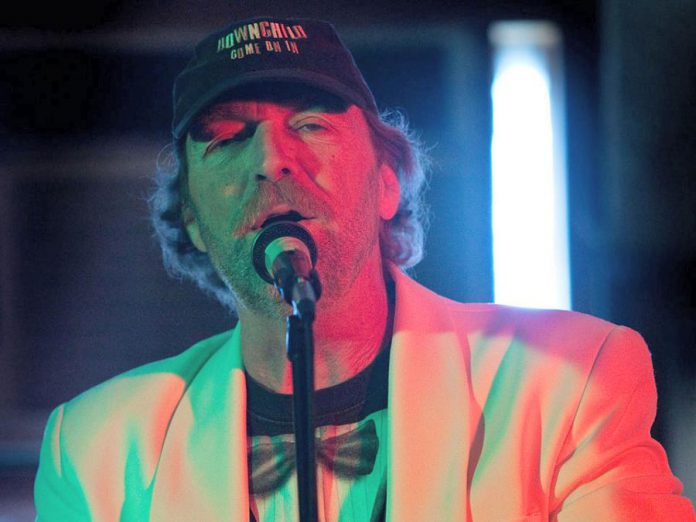 As a result, Phil's idea for the PMBA was born and he began informally hosting a blues jam on the third Saturday of every month at the Pig's Ear, his favourite pub. A donation jar was put out and the funds collected were given to a local musician that needed some financial assistance in tough times due to unforeseen circumstances.
Phil hoped to continue to grow this idea into something even bigger and better: he wanted it to be able to reach out to the entire community of musicians. He was just beginning along this path when he passed away suddenly from a heart attack while shovelling snow in December of 2013.
His partner wanted to keep his PMBA dream alive so she talked to me about assisting her to make Phil's 'musicians helping musicians' idea become a reality. We approached well-known local musician Al Black, Pig's Ear owner John Punter, and retired banker Norm Kastner about forming a PMBA committee. The rest is now history.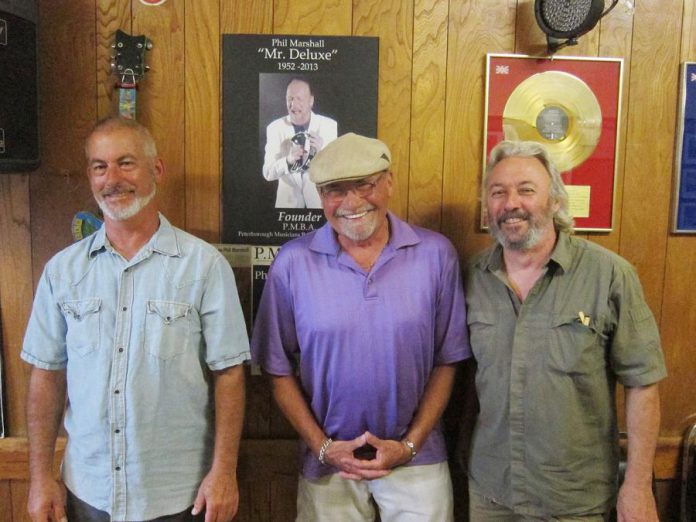 The PMBA provides a temporary hand up for local musicians when it's needed the most. Musicians often do not have medical and dental benefits and are sometimes unable to work due to a broken bone, surgery, etc. So they need temporary financial assistance to help them pay the bills.
Musicians hear about the PMBA word of mouth because they, like most people, are reluctant to request assistance on their own behalf. At the Monthly Blues Jam, we let people know who and what the PMBA is, so word continues to spread. The four committee members are very entrenched in the local music scene so as their mission grows, more and more people hear about it, and will contact any one of them if they perceive a need.
After appropriate discussion, the PMBA will then approach the musician to offer financial assistance. Everything is confidential — only the four members know who receives funding. They have a bank account at BMO and keep careful records of donations and amounts given to recipients. To date, the PMBA has assisted 31 musicians to the tune of $12,300.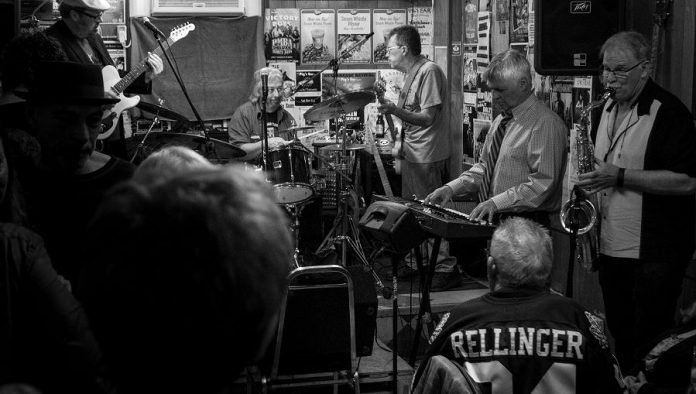 The monthly Deluxe Blues Jam has become THE place to be on the third Saturday of every month from 2 to 5 p.m. If you haven't been there yet, you don't know what you're missing. The jams average close to 100 people who come out to support this cause.
You need to come and experience this event to see what the excitement is all about. Be prepared to have some fun, while enjoying an excellent afternoon of music featuring the best of our local entertainment. As always, all jammers and music lovers are welcomed.
If you'd like to help share Phil's dream and support our local music community, come out on the third Saturday of every month to Dr. J's BBQ and Brews from 2 to 5 p.m. Listen to some great blues music, throw a little something into the donation jar, and have an enjoyable afternoon.