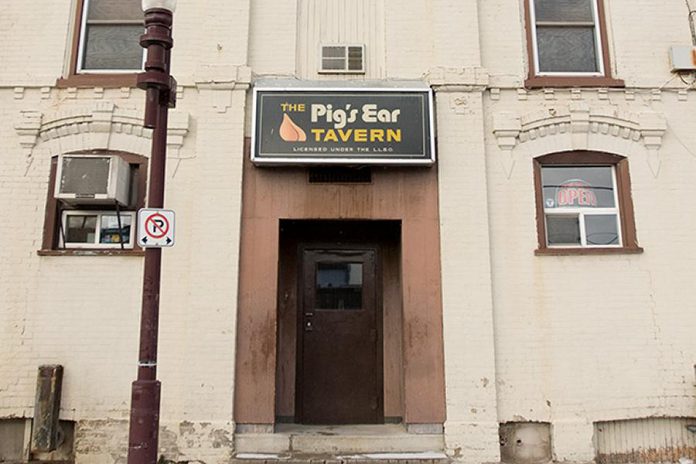 If you're interested in taking home a piece of Peterborough pub history, you'll have your chance during an online auction of some of the contents of the Pig's Ear Tavern.
The auction for contents of the tavern, which closed in April, takes place from 10 a.m. on Sunday, June 11th until 8 p.m. on Thursday, June 15th.
You can place your bids online when the auction opens. You must register to bid.
A list of available items will be available when the auction opens. A preview will also be held on Wednesday, June 14th from 4 to 6 p.m. at the former Pig's Ear location (144 Brock St, Peterborough).
Unless other arrangements are made, items will be picked up by buyers from 2 to 6 p.m. on Friday, June 16th at the same location.
The auction is sponsored by developer Parkview Homes, which purchased the building and plans to demolish it for a new five-storey apartment building.
Paul Dietrich, owner and president of Parkview Homes, announced in March that all proceeds from the auction would be split equally between YWCA Crossroads Shelter and YES Shelter for Youth and Families.