Can't-miss events? We've got them. Incredible culinary experiences? Of course. Peace of mind while you have the summer of your dreams? We have that too. The Kawarthas are an incredible destination for summer fun. These three businesses will give you a reason to stay home this summer.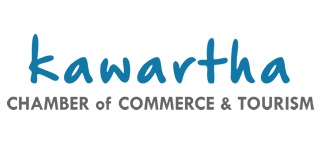 All three of the businesses profiled below — Lang Pioneer Village, Viamede Resort, and Darling Insurance — are proud members of the Kawartha Chamber of Commerce & Tourism. The chamber represents members in Curve Lake First Nation and the municipalities of Douro-Dummer, North Kawartha, Selwyn, and Trent Lakes. Visit kawarthachamber.ca for more information.
---
Lang Pioneer Village celebrates its 50th anniversary season
Imagine finding yourself in the middle of a Fenian raid, with soldiers firing black powder in front of you. Try experiencing the unforgettable sound and smell of a steam-powered engine. Lang Pioneer Village (104 Lang Rd., Keene, 705-295-6694) is a place where history comes alive all around you, and with this year marking their 50th anniversary and Canada's 150th, there's more to do than ever.
Experience a real steam engine
The celebrations will begin on Father's Day, which marks the beginning of Lang's summer season. Visitors can enjoy tractor and power equipment displays, but according to General Manager Joe Corrigan, one of the biggest draws is their recently restored Sawyer Massey steam engine.
"There's nothing more evocative of the 19th century, which is called 'the age of steam', than hearing the whistle of a steam engine or a train."
VIDEO: Lang Pioneeer Village Smoke & Steam Show – June 18, 2017

Get fired up for Canada Day
Why spend Canada Day reenacting the Fenian Raids? According to Joe, they were key to our nation's formation.
"The Fenian raids are a minor consideration in most history books, but it was a real catalyst for the country coming together and forming Canada in 1867."
In the 1860s, Irish nationalists known as Fenians attempted to take over Canada and use it as a bargaining chip to gain dominion over Ireland. After being attacked, New Brunswick voted in favour of Confederation in spite of their previous opposition.
"It opened the door for what is now Ontario, Quebec, Nova Scotia, and New Brunswick to form Canada in 1867."
Visitors to Lang can interact with Fenians and Canadian militia throughout the day, and watch an exciting staged battle.
Celebrating Canada 150 … plus
The keystone Canada 150+ event will be a traditional country fair, with a ferris wheel and entertainment sponsored by eight different townships and two First Nations.
The + signifies the many years of indigenous history before European settlement.
"It's more than just settlers to this area having their story told, it's also about the impact that had on the First Nations who were living in the area when 2000 Irish settlers came into the territory with the Peter Robinson settlement back in 1825. Canadian history goes way back and the history of the First Nations hasn't been given the due that it deserves."
At Lang Pioneer Village, the Curve Lake and Hiawatha First Nations have been working together with Lang to create the Aabnaabin site. The site mimics a settlement-era encampment and features a three sisters garden and a medicinal garden.
Unveiling the new Peterborough County Agricultural Heritage Building
At the 150+ event, Lang Pioneer Village will also unveil the new Peterborough County Agricultural Heritage Building, an 11,000 square foot building designed in the style of a 1910 vintage barn.
This building will allow Lang Pioneer Village to offer programming year round. There will also be a conservation lab to restore and preserve artifacts, an agricultural wall of fame, kitchen facilities (sure to be appreciated by Lang's historic food club) and more. Joe says that this will have a huge impact.
"The ribbon cutting will be a major milestone in the development of Lang."
Top events this summer and all year long at Lang
Here are some can't-miss events this summer, fall, and winter at Lang Pioneer Village:
21st Annual Father's Day Smoke & Steam Show on Sunday, June 18
Historic Dominion Day on Saturday, July 1
21st Annual Transportation Day Car & Motorcycle Show on Sunday, July 9
Applefest on Sunday, September 10
Traditional County Fair Celebrating Canada 150+ on Sunday, September 24
Historic All Hallows' Eve on Friday, October 27 and Saturday, October 28
Christmas by Candlelight on Saturday, December 2 and Sunday, December 3
During summer, from Father's Day to Labour Day, Lang Pioneer Village is open seven days a week from 10 a.m. to 4 p.m. You can find them online at www.langpioneervillage.ca and on Facebook, Twitter, and YouTube.
Don't miss out on Viamede Resort's unbelievable culinary experiences this summer
A mixology class using foraged ingredients? Check. Boating in for a quick bite by the water? Check. Beer tasting? Double check.
This summer, Viamede Resort (595 Mt. Julian Viamede Rd., Woodview, 705-654-3344) is presenting culinary experiences you won't want to miss out on.
New Chef Jay Nutt is building on Viamede's incredible culinary legacy to create even more showstopping foodie options that can be enjoyed by visitors and locals alike.
General Manager Ben Samann says that food is something everyone needs and enjoys, so it's an opportunity to make people feel special.
"Everybody needs to eat and it's an easy place to make such a cool experience."
Here are four of the many foodie experiences you can enjoy at Viamede this summer:
1. The Porch
This new outdoor barbecue is a place where boaters and people enjoying the outdoors can enjoy a quick and delicious bite in July and August. Early menus have included pulled pork sandwiches, grilled vegetable paninis, chicken caesar wraps and ribs, with laid-back sides like pasta salad and potato salad.
Jay looks to food truck culture for inspiration for The Porch.
"We're sort of trying to create the experience of a food truck without the food truck."
Don't expect table service, but do expect a fun and communal dining experience by the water.
2. The Gathering
The Gathering. It evokes a sense of intrigue, and this dinner series won't disappoint. Imagine an exquisitely prepared feast using foraged and local ingredients, local music, dancing, lively conversations over unforgettable food.
From June 9th to 11th, Viamede is introducing The Gathering weekend. Expect three days of culinary debauchery: lively feasts, cooking classes, and a nine-course dinner. Guests will also be taught to forage ingredients that will be used in a mixology class.
Jay says that he has been fond of foraging since before he became a chef, when he would make tea with labrador tea and pine on camping trips.
"I'm following other chefs that have set the foraging program in place. It's not new here, but it's a return for me."
VIDEO: Ben Samann forages for cattail shoots on the Viamede property

3. Special Events
Keep up to date with Viamede's event calendar for some of the tastiest events of the season.
There's an all-day Father's Day barbecue with beer tasting and a guided fishing tour. There's a summer solstice weekend event, with al fresco dinner, beer and wine tasting, and an outdoor movie night.
Head to Viamede's events page at viamede.com/whats-on/events/ for all of the juicy details.
4. Mount Julian tasting menus
A la carte meals are available at Mount Julian, but the five, seven, and nine course tasting menus offer the most excitement. Chef Jay begins with fresh, local ingredients and asks himself one question:
"What's the coolest, most fun way I can use these ingredients to create a fine dining experience?"
The result? Sous vide lamb with mushroom confit and blueberry gastrique. Poached Viamede quail egg with beer braised pork shoulder, rhubarb chutney, and pristine soy oil toast. House-smoked rainbow trout with pickles and creme fraiche. Every night at Mount Julian is a new and delicious experience.
Ben knows that different occasions call for different dining experiences.
"I love food. I love dinner experiences like Mount Julian, but I've also been in that situation where I'm out in a boat and I'm hungry and I want a burger."
With three restaurants on site and a host of unique food events, Viamede offers a dining experience for any occasion.
You can find Viamede Resort online at viamede.com. They are also on Twitter, Instagram, Facebook, and YouTube.
Six ways to "insure' a great summer with Darling Insurance
Stuart Scott and Jeff Blodgett of Darling Insurance are in the insurance business to assist clients with all their insurance needs. Operating from their Lakefield office (144 Queen St., Lakefield, 705-651-4245), Jeff says that a sense of community is at the heart of what they do.
"We care. We're part of the community and we like to serve the community."
Jeff has been working for Darling Insurance for over four years. Although he's the boss's son, he started from the bottom as the yard guy. He says that working with his dad has taught him a lot.
"If you're a good business person and you respect your clients, they'll respect you too."
Stuart started working at Darling Insurance a year and a half ago after moving from Toronto. He feels right at home in Lakefield.
"It's quieter, there are more trees, people are friendlier."
What tips do Jeff and Stuart have to help you have a safer summer? Read on.
Cottages
Jeff says that cottages are often underinsured. Older cottage policies had limited coverage because you weren't at the cottage as often.
If you're currently covered by a limited policy and something happens, you may end up getting less than the value of the damaged property. Have an insurance professional review your policy and your cottage's rebuilding value.
Darling Insurance can connect you to cottage packages that insure your cottage for many types of occupancies. They have insurance products that extend coverage for pests like raccoons and bears.
Cottage Rental
If you're one of the many cottage owners who rents their cottage out, you want to make sure that your policy includes the coverage to rent it out.
Often this is term based and you can only rent for a certain number of weeks per year.
Stuart recommends discussing your policy and rental needs with a broker, as there are different options available.
ATVs
Many people assume that their ATV is covered by their home or cottage policy, but this is not the case.
Stuart recommends making sure your ATV is properly insured on an auto policy, even if you are operating it on your own property — and especially if you're going to take it on the road.
"Even crossing the road requires at least liability coverage provided by an auto policy."
Boats
Boats can be insured on their own, or attached to a home or cottage policy.
Darling Insurance offers a number of great boat insurance products, naming some unique coverage (for example: agreed value, personal effects, protection and indemnity liability).
You can also covered for wreckage removal, pollution, salvage and recovery, towing, and emergency expense coverage.
RVs and trailers
Think your trailer is covered by your auto policy? While liability is extended from the towing vehicle while on the road, premises liability while the RV or trailer is sitting at a campground requires its own liability.
Darling offers unique products providing physical damage coverage for the trailer, as well as emergency expense coverage for towing.
Motorcycles
Motorcycles can be expensive to insure because you can be seriously hurt in an accident.
Jeff recommends doing a training course for safety tips, and it will provide a discount on your insurance premium.
The coverage provider that's right for you will depend on your experience level.
Seasonal classic cars
For classic cars, Jeff and Stuart agree that usage is the key. Your policy should depend on how much you use the car.
Darling offers a unique insurance product for your classic car that is quite affordable for an annual term.
For more information about how to make sure you're protected this summer, visit Darling Insurance at 144 Queen Street in Lakefield. Darling Insurance is also online at darlinginsurance.net, Twitter, and Facebook.