Starting in July, Market Hall Performing Arts Centre (140 Charlotte St., Peterborough, 705-749-1146) will begin its summer Creativity Camp, an inspiring hands-on, art-centered camp experience that allow kids and youth to explore their creative talents, while meeting new people, working together and challenging themselves in a supported and authentic theatre environment.
For nearly 20 years, the historic downtown Peterborough venue has been offering high energy, action-packed adventures that encourage campers to stretch their imaginations and have a blast in this fun, mixed media visual and performing arts camp.
Each program offers campers a way to connect with themselves and others artistically — onstage or behind the scenes — through a variety of structures: dance, drama, storytelling, music, mixed media, circus acrobatics, mask and mime, theatre production, puppetry, stage make-up and technical design, and much more.
No experience necessary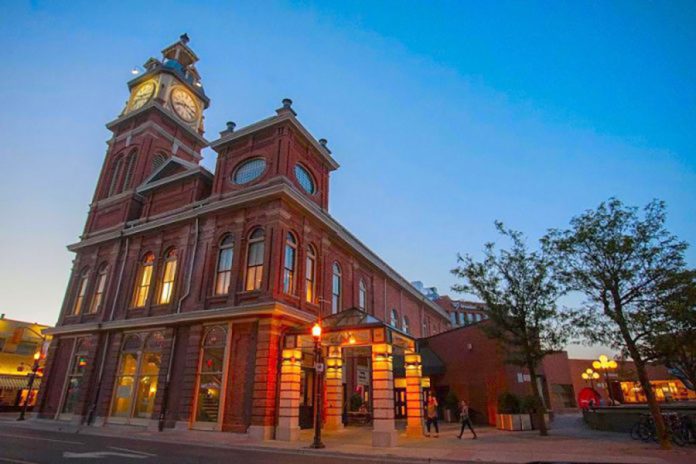 You don't need to be a performer or someone who necessarily wants to be on stage for any of these programs, explains Chad Hogan, Market Hall's General Manager.
"There's no experience or skill set necessary," says Hogan. "There's something for every child. All children can explore their creative abilities. If there are kids who are already involved in the arts, they're certainly not to going to be bored or feel like they're not learning anything."
The camp's unique approach provides children with a true sense of ownership and pride in their work. The all-inclusive experience allows every child to participate in the final product to show their loved ones at the end of the program.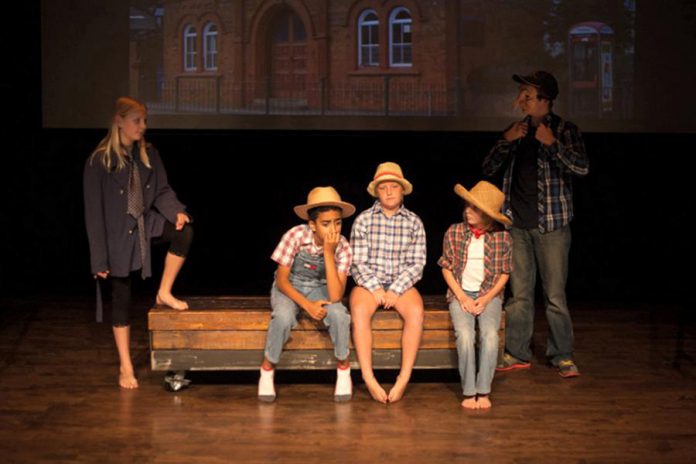 The final performance, entirely created and produced by the campers, results from Market Hall's unique educational experience that aids in the development of creativity, social skills, goal achievement, self-esteem, and communications and life skills.
Each camp is taught by professional teachers and artists with many years' experience directing summer camps and they are assisted by a full-time teaching assistant who is present throughout the day.
"Our instructors are local, considered experts in their field, and of the highest caliber that we can find," says Hogan.
"Many of them attended these camps [at Market Hall] when they were kids," he adds.
Appreciation for the arts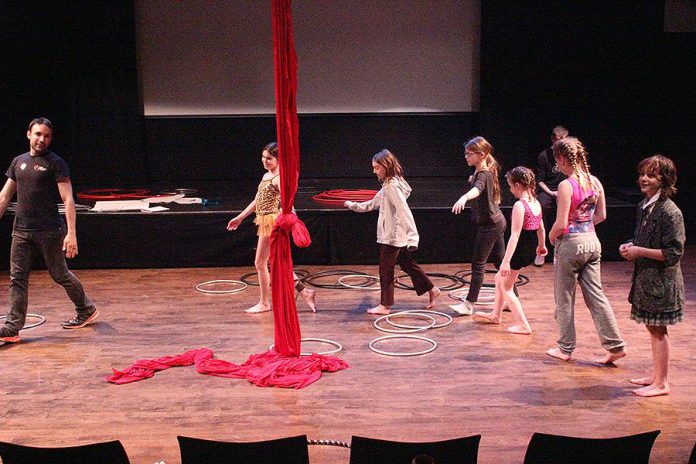 For a city so devoted to cultivating the arts, Hogan says he hopes children learn to appreciate the important role art plays in society.
"Sending a child to camp is an investment not only for that child, but also the future of the community itself," says Hogan.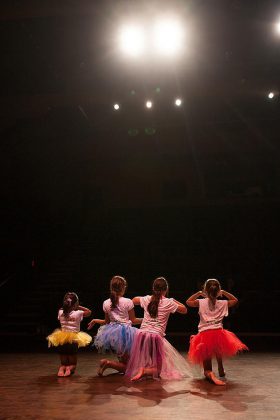 "Peterborough has such a vibrant arts community and we want to make sure that every child has the opportunity to reap the benefits of that culture that you don't find on an iPad or TV."
High satisfaction rate
Hogan says both campers and parents report high levels of satisfaction with the camp experience and that it is rare children attend Market Hall's Creativity Camps just the one time.
"Quite often it's a recurring experience for kids each summer," says Hogan.
"Once they start and get to work with their projects, it's very typical that we will see them return the following summer until they reach the age limit where they can no longer take the program."
Hogan encourages interested parents to act fast, because space for the camps is limited and the spots are filling up quickly.
Download the registration form on the Market Hall Performing Arts Centre website under Creativity Camps.
Summer 2017 Creativity Camp Schedule
Ages 8-14 – July 3-7
Children will not only explore jazz, hip hop, contemporary dance, ballet, musical theatre, and many more genres, but will also study how to become choreographers themselves.
Ages 7-13 – July 10-14, July 24-28, & Aug 21-25
Due to its popularity and high demand, Green Roof Theatre Camp has expanded its number of sessions. This camp is an established tradition of excellence working with children in a theatrically creative context enabling them to explore their imagination through theatre games, writing, music, movement and masks.
Ages 10-14 – Aug 7-18
Children will collaborate to create an original production inspired by Canada's history and our community to be mounted at Market Hall. They will also partake in a specialized workshop including movement, vocal music, mask and mime, theatre production, storytelling, puppetry, stage make-up, and technical design.
Utilizing skills gained from this workshop, children will become their very own theatre company, experiencing firsthand what it takes to put their hard work onstage, and will showcase a performance the last Friday of the camp.
Ages 9-14 – Jul 17-21, Aug 28-Sep 1
Thomas Vaccaro, a graduate of the circus instructor/trainer program and creative director for Peterborough Academy of Circus Arts will be adapting the youth program taught by the École nationale de cirque (ENC) and Cirque Du Soleil. The program focuses heavily on balance, acrobatics, aerials, and object manipulation, and uses games as a means to learn.
Ages 10-13 – Jul 24-28, Aug 21-25
Children will not only be a star in their own movie, but will learn to operate a camera, edit footage, and create special effects during this week-long movie-making camp.
Ages 7-13 – Jul 31-Aug 4
Children will combine acting, signing, and dancing onstage, receiving daily acting, singing and dance training. They will also take part in a variety of choreographed and directed musical theatre numbers. Each day, rehearsal and training will be intertwined with exciting camp games, activities and crafts. Children will also have the opportunity to choreograph and direct their very own musical theatre number. The week culminates with the children starring in a magnificent musical theatre showcase that exhibits their newfound multiple talents.
For more information about Market Hall's Creativity Camp programs and fees, visit at markethall.org. Follow Market Hall on Facebook, Twitter, and YouTube.