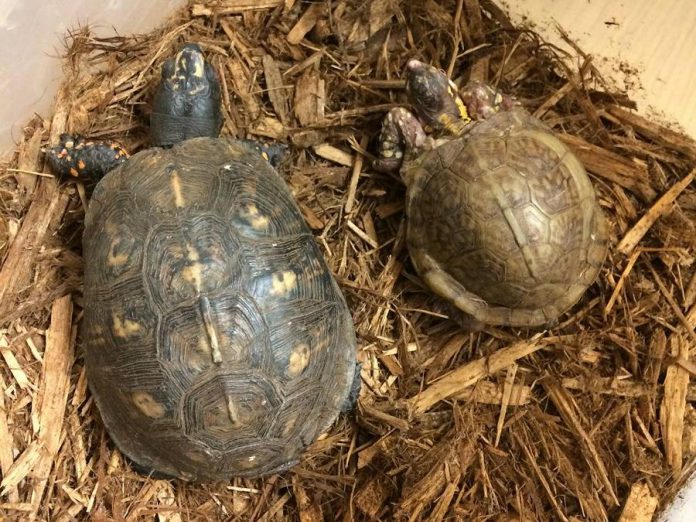 It was a tense day at the Riverview Park & Zoo on Saturday (June 17) — but it ended well.
On Saturday morning, the zoo reported that someone had broken into one of the outdoor exhibits at the aviary and had stolen Jackson and Chubby, two box turtles who have been at the zoo since 2006.
The two turtles, which are not native to Canada, are popular with students during the zoo's tours and educational programs. Chubby is unique in that his shell did not develop correctly, and he also has some ongoing medical issues.
The zoo put the call out on social media asking for help. Their Facebook post was shared over 1,700 times and their tweet about the stolen turtles was retweeted 182 times.
Someone has broken into the Park&Zoo, and STOLEN our much-loved box turtles, Jackson and Chubby. PleaseRT & help to bring them home. pic.twitter.com/TpXYRfyhAm

— Riverview Park & Zoo (@RiverviewZoo) June 17, 2017
It seems like all the publicity paid off. By the end of the day, the zoo reported that Chubby and Jackson had been dropped off back at the zoo. Both turtles appear to be fine.
There's no word yet from the zoo on who the culprits were or why the turtles were stolen.