Towns & Leahy Mercantile and Deli
Congratulations to everyone involved with the opening of the Towns & Leahy Mercantile and Deli.
Located in the former PG Towns General Store in Douro, owners Nancy and Mark Towns and Bernard and Lise Leahy offer in-shop roasted meats from Leahy Stock Farms, freshly made sandwiches, handmade pies and tea biscuits, and local dairy, produce, honey, maple syrup, organic flour, eggs, dry groceries, and lots more.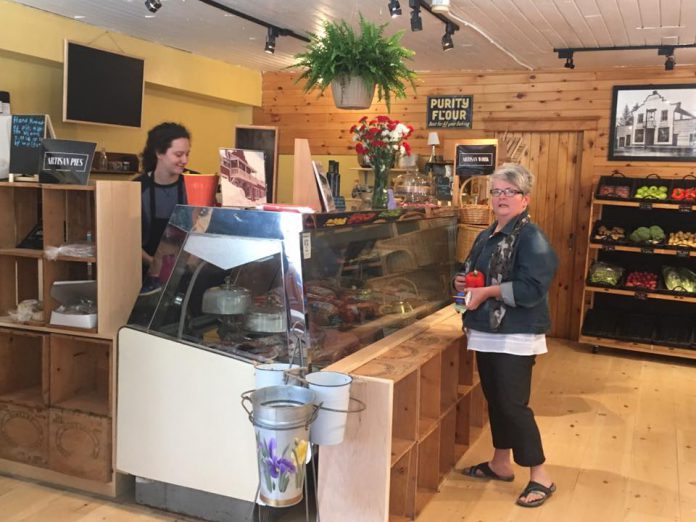 You can find the Towns and Leahy Mercantile and Deli in downtown Douro or on Facebook.
---
Hamuq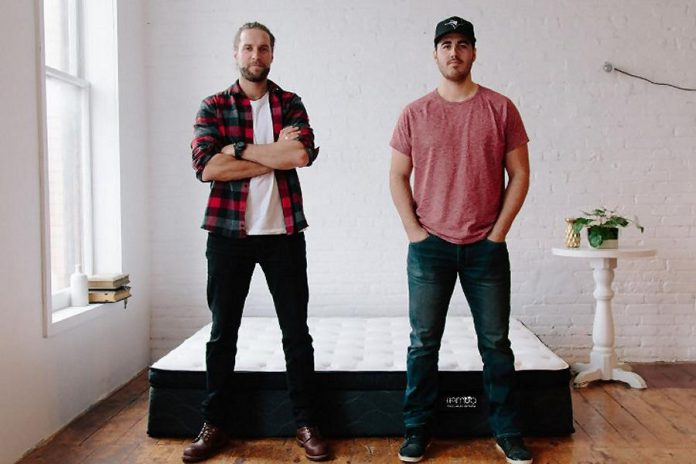 Nathan Nielson and Jordan Bedwell are the founders of Hamuq, a new online business selling pocket-coil pillow-top mattresses direct to the consumer.
Using an innovative new compression technology, the mattresses are rolled up into a box and thus easily shipped anywhere in Canada.
Hamuq operates out of the Innovation Cluster's downtown Cube in the Venture North building.
For details check out www.hamuq.com.
---
Locavorest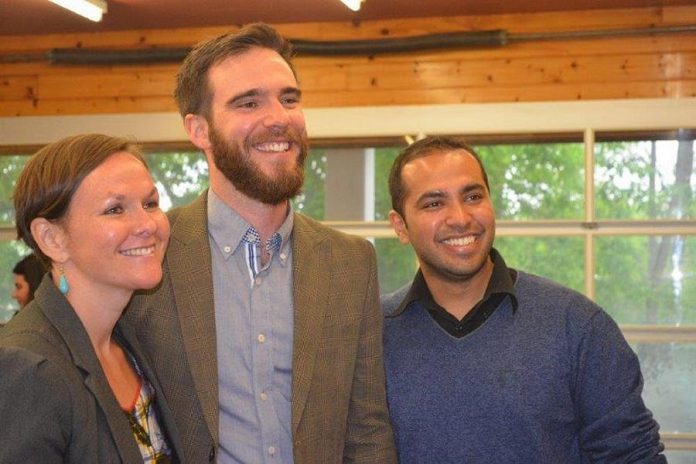 Also connected to the Innovation Cluster, and also an online business, is Locavorest. Locavorest is a Peterborough-based business offering local fresh produce.
More than 25 local food producers list their products online and consumers place their orders. You'll find veggies, meat, bread, cheese, honey, maple syrup, and more. Owners Megan Boyle, Vinay Viswanathan, and Mark Kirton are committed to improving the local food economy and believe that begins with access.
Locavorest picks up all orders from producers on Friday mornings and delivers on Friday afternoons.
Get all of the details online at www.locavorest.com
---
HRLive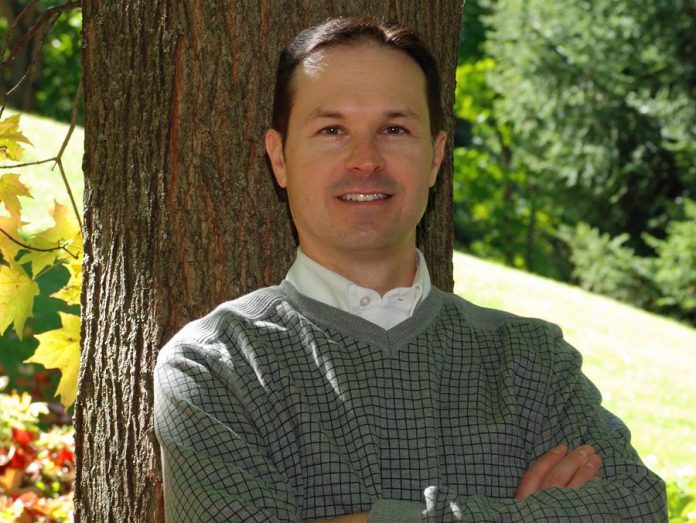 HRLive is a new online service from Matthew Savino, owner of SHRP Ltd.
HRLive helps employers organize and automate employee file information, compliance requirements, documentation, workflow, policies, performance appraisals and an integrated payroll system if needed.
For details, visit www.savinohrp.ca.
---
Correction
A quick correction from last week, I told you about DueNorth Dog Training Academy moving to a larger venue at 3347 Lakefield Road, and I located it just south of Lakefield in the Creekside Plaza … NOT TRUE!
3347 Lakefield Road is actually the Julian Plaza, which is just on your left as you enter Lakefield. My apologies to owner Pat Robertson.
For more information about DueNorth, visit www.duenorthdogtraining.com.
All photos supplied except where noted.