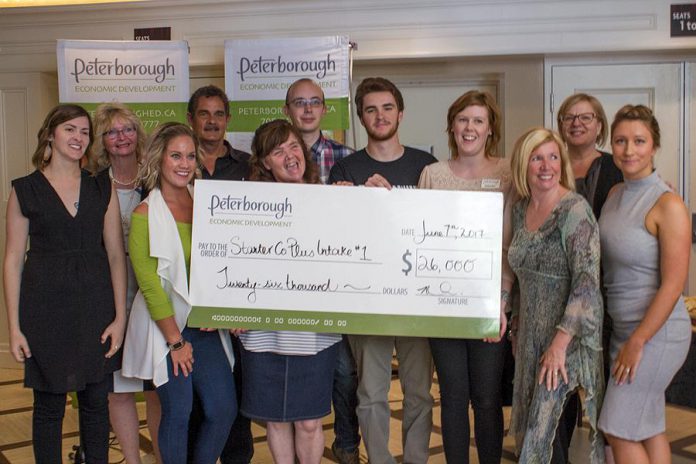 As she guides her business towards new levels of success, Nancy Nickle is calling upon recently acquired "game changer" skills now firmly entrenched in her entrepreneurial toolbox.
"I can't believe how much I learned," says Nickle, the owner of Birchview Design, a local firm offering residential, commercial, and cottage design services. "The financial side, the planning ahead side, the marketing side — it was an eye opener."
Along with 14 other small business owners, Nickle is a recent participant of the first intake of Starter Company Plus, a new Government of Ontario entrepreneurship program offered locally through Peterborough & the Kawarthas Business Advisory Centre.
In addition, she's one of seven of those initial participants sharing $26,000 worth of grants offered through the program. The program launched just this past March in communities throughout Ontario.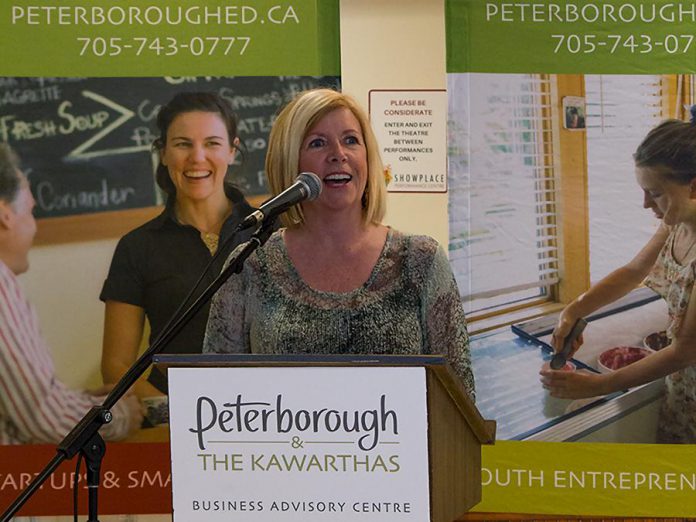 "I implemented changes — big ones — while I was in the program and right after, and it's just changing everything for me," Nickle says.
Her enthusiasm for Starter Company Plus is music to the ears of Program Coordinator, Madeleine Hurrell. With another intake now underway, Hurrell is well aware that such success stories are the program's most effective calling card.
"Entrepreneurs are very good at what they do but business has a lot of other elements and sometimes that can be a challenge," says Hurrell. "Starter Company Plus helps with that side of things so entrepreneurs can do what they do best."
"You can find something online very easily, but discussing and going through that information with someone who can synthesize it — especially the jargon if you're not familiar with certain business terms — is invaluable."
Starter Company Plus is for both aspiring and experienced entrepreneurs who are at least 18 years old, not in full-time education, and are launching a new business or want to expand an existing business that's been operating for five years or less.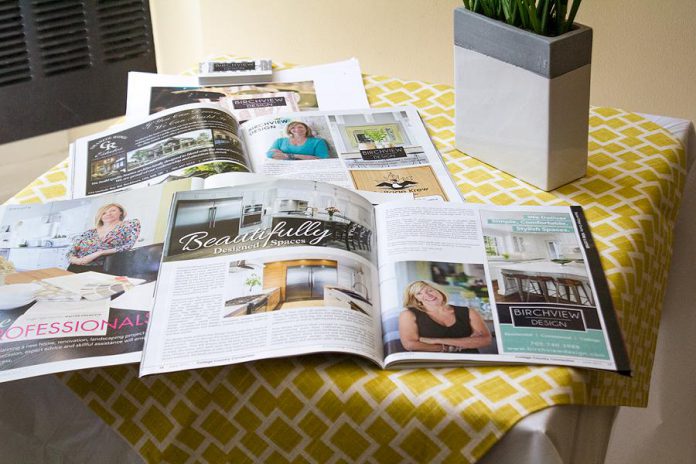 "It grew out of our previous iteration, the Starter Company program," Hurrell explains. "That was a fantastic program, but it was only for young people aged 18 to 29."
According to Cara Walsh, Corporate Communications Coordinator at Peterborough & the Kawarthas Economic Development, Starter Company Plus was also inspired by B.L.A.S.T. (Business, Launch, Assistance, Support and Training), a 2016 pilot program geared to older entrepreneurs over the age of 30.
"At its core, Starter Company Plus is a training program," adds Hurrell. "We take in 15 entrepreneurs per intake and those 15 entrepreneurs go through five weeks of training.
"They all complete a formalized business plan and they also complete a business pitch. They get all that wonderful training but they also compete for funding — pitching for one of seven grants available."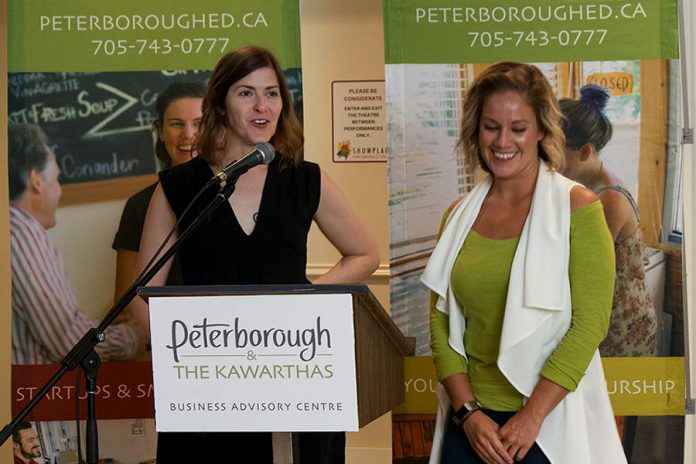 Erin Watson and Anna Eidt, owners of Watson & Lou (a shared studio space and locally curated goods boutique to be located in downtown Peterborough), also participated in the first program intake and secured grant funding.
The two met just last year through another entrepreneurial initiative led by Startup Peterborough (which is also administered by Peterborough & the Kawarthas Economic Development) in collaboration with the Peterborough Downtown Business Improvement Area.
"We both entered the Win This Space competition, got to the top five and, from that, ended up meeting and deciding to partner," explains Watson.
Watson says she and her partner met with Hurrell and Sandy Greenberg, Business Advisory Centre Lead, through Win This Space. The two were very supportive and encouraged them to enroll in Starter Company Plus.
"Anna and I had very strong business plans separately," she says. "Starter Company Plus allowed us to collaborate and really hash out both of our ideas into one brilliant idea. Starter Company Plus hand held us through the partnership and everything that we needed to hash out.
"Going into a partnership blind can be a little scary. We both come from very different backgrounds, so it allowed us to recognize our strengths and weaknesses as a team and where we can fill in for one another."
According to Hurrell, there were 55 applicants for the first intake. Of the 15 successful applicants who pitched their business plan, seven were awarded anywhere from $2,000 to $5,000 in funding.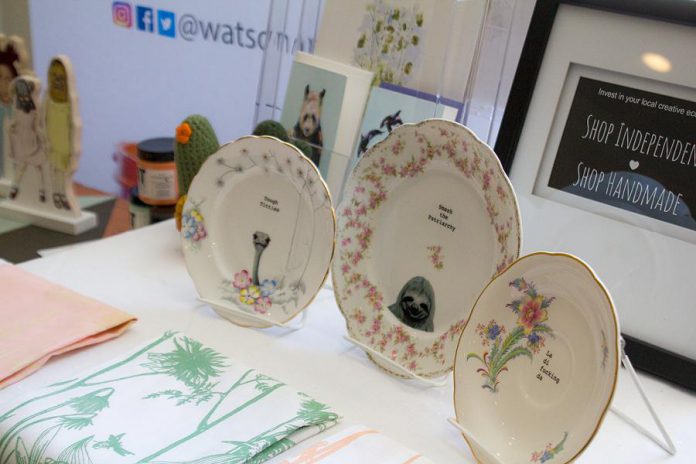 Along with Birchview Design and Watson & Lou, the other entrepreneurs who received funding through Starter Company Plus were Ship Shape Service (Kelli Coons), Fawcett Architectural (Brian Fawcett), Q & G Unique Wood Designs (Paula Blackburn and Anthony Andrews), Renew Medi Spa (Roxanne McDonald-Brown) and Then and Now Goods (MJ Weightman) were also grant recipients.
Walsh says the response to the first intake, while a great result, isn't surprising.
"Fifty percent of businesses in Peterborough and the Kawarthas are owner operated," she notes.
"We have this culture of entrepreneurship being supported not only by Peterborough & the Kawarthas Economic Development but also our community partners like the Innovation Cluster, Community Futures Peterborough, and the Chambers of Commerce. There's solid support in place for entrepreneurs to be a success.
"I always find the energy when you meet entrepreneurs to be wonderful. They have such a confidence as they go down their path. They come in with lots of ideas, but Starter Company Plus lets them hone in on what they really want."
"They all have enthusiasm for what they're doing, especially the start-ups," Hurrell adds. "That enthusiasm is contagious, especially when they start with just an idea or concept and we then watch them develop their website or even make their first sale. They're not talking what ifs anymore — the business exists."
The second intake for Starter Company Plus is now under way and will close at the end of June. Before applying, entrepreneurs are required to attend a "Starting Point" session, with the next one scheduled for Monday, June 26th from 2:30 to 4 p.m. at the Greater Peterborough Chamber of Commerce (175 George St. N. Peterborough). Advance registration isn't required.
"Attending Starting Point is mandatory," Hurrell notes. "It allows us to meet you and learn more about your business. We talk about the program in detail and give out the application forms."
Entrepreneurs who don't make the cut can re-apply for a future intake. A third intake will be held in September 2017, with three more rounds of intakes scheduled for 2018.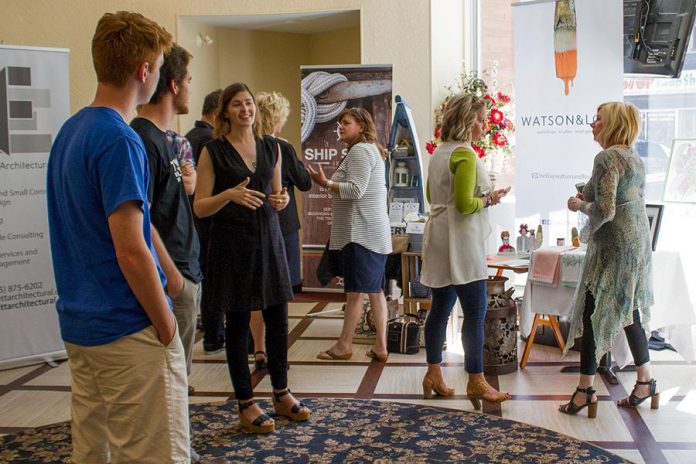 Another benefit of Starter Company Plus for entrepreneurs is the opportunity for networking and sense of community the program creates.
"The participants are so supportive of each other," Walsh says. "They attended five weeks of workshops together. They sat and talked through each other's businesses. They become champions of one another.
"There are a lot of misconceptions as to what it means to be an entrepreneur," adds Hurrell. "It is a lot of work. Are you willing to put that work in? You have to run the business; don't let it run you."
Both Nickle and Watson certainly get that.
"It's a lot of work but I wouldn't want to be doing anything different," Nickle says. "You know what it's like to try and do something different at age 55? I hit the ground running and I haven't looked back."
Watson agrees.
"I've always had a little bit of creative flair but I never really knew how to implement it," she says. "Starter Company Plus helped me realize my strengths as an entrepreneur, or at least the potential to be an entrepreneur.
"It's always been a dream of mine to own my own company — and now I'm realizing it."
For more information on Starter Company Plus, visit peterboroughed.ca/small-business/starter-company-plus/ or call 705-743-0777.