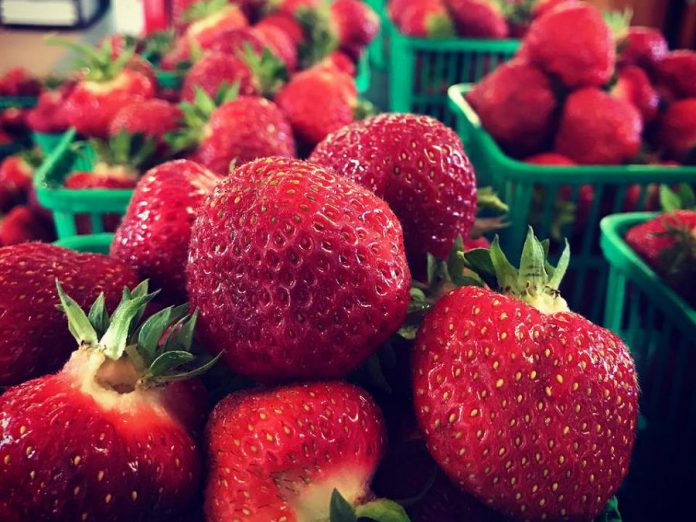 This month, Eva Fisher shares some good news about this year's strawberry crop from McLean Berry Farm, discovers a choose-your-own dining adventure from Table + Loft, celebrates food festival season with Campbellford's Incredible Edibles Festival, and showcases Fresh Dreams, a new restaurant in downtown Peterborough with Spanish and Swiss influences.
---
2017 shaping up to be a "picture perfect" year for strawberries
"It's looking like the best strawberry season in a lot of years."
Erin McLean of McLean Berry Farm (2191 16 Line, Lakefield, 705-657-2134) is optimistic about this year's harvest.
"We're really excited about how well they're doing right now and how many blossoms and berries are out there."
Erin says that the berries have been growing slowly but surely, which is the best case scenario for a long growing season.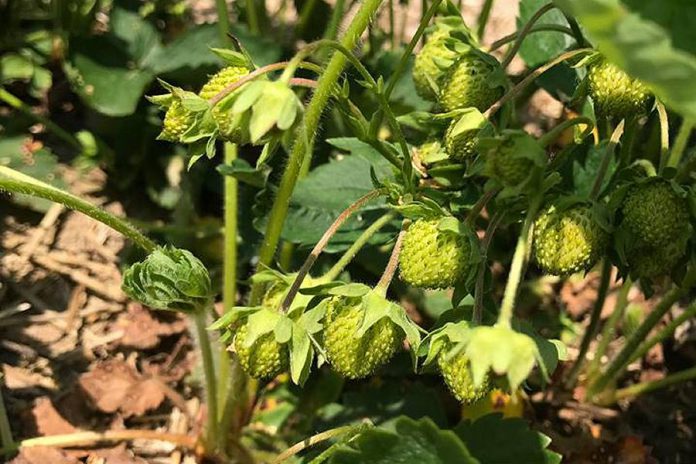 "Everyone is so anxious for the taste of a real strawberry again, but actually having them ripen slowly as they're doing right now means that strawberry season will go on longer and we can enjoy them for longer."
Still, Erin understands the anticipation.
"There's nothing like a strawberry that's still warm and it's been ripened by the sun and it's juicy and it drips down your chin. There's just nothing like that flavour of real genuine strawberry."
So what could go wrong? According to Erin, "strawberries don't like too much heat or too much rain. They don't like extremes in any direction. The weather is always our biggest challenge." Moderate temperatures between 15 and 25 degrees are ideal.
"Right now it is looking like a picture perfect strawberry season, so we're just hoping the weather cooperates and keeps it that way."
McLean's Berry Farm is selling their first pre-picked berries this week. Pick your own berries usually start four to seven days after pre-picked, depending on how the berries are ripening (so it could be later this week or next week).
Curate your own incredible dining experience with Table + Loft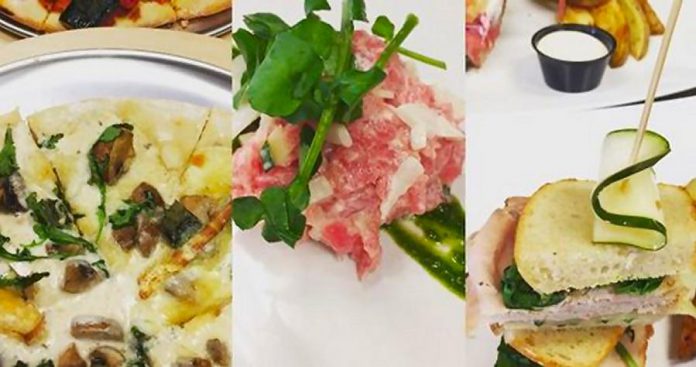 What if you could curate your own evening of experiential dining? Spend an evening with the flavours of Italy, explore the world of barbecue, or develop your own theme, something new and different and exciting?
Table + Loft (59 Walton Street, Port Hope, 905-885-9800) will allow you to do just that with their new loft space, opening in July.
Executive Chef Darryl Davy has an eclectic culinary background. He has worked in a variety of restaurants in Port Hope and further afield. This past winter he helped to open the Quartermaster Eatery, a steakhouse in Revelstoke, B.C. He has also cooked at Black Beans Steakhouse and Lounge and Trattoria Gusto, both in Port Hope, and at Rubbs Barbecue Bistro in Campbellford.
At Loft, the customer will consult with Darryl to create a fine dining experience around almost any theme. Darryl asks the customer about their preferences and runs with it, or as he puts it, "and then we hit it out of the park."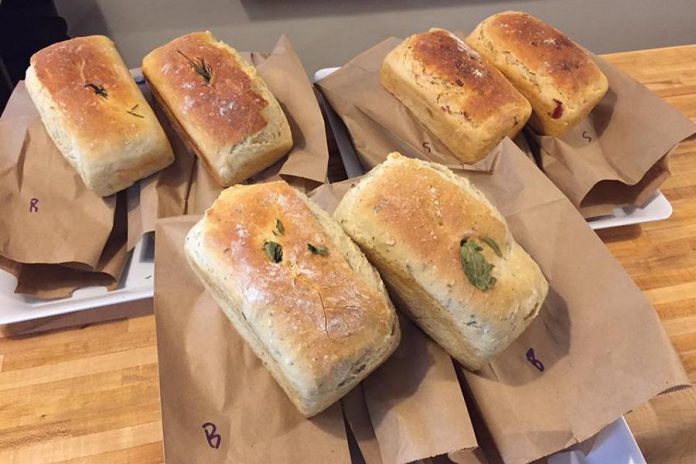 When I asked about his favourite thing to cook, Darryl admitted "I don't have one! I like to cook in general. What I enjoy the most, to be honest with you, is this sort of concept where somebody tells us what they want and what their favourite thing is and then we create what we hope will be their new favourite thing."
The downstairs Table space is a more traditional restaurant, with tapas, sandwiches, and pizzas on the menu. They also have an on site bakery where they make all of their breads, pastries, gluten cakes and more, which you can enjoy on site or take away with you.
Darryl says they don't take any short cuts.
"From scratch cooking is what we do best. We don't take anything out of boxes, everything is made on site here."
Incredible Edibles Festival shows off Campbellford's great taste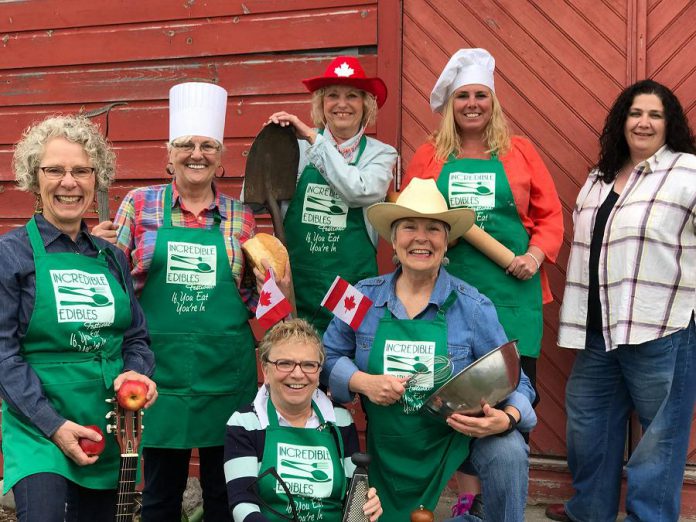 "If you eat, you're in!"
That's the catchphrase for Campbellford's Incredible Edibles Festival, held on Saturday, July 8th from 10 a.m. to 4 p.m. in downtown Campbellford along the Trent Canal. With 23 vendors attending, there will be something for everyone, including a goat fashion show!
The festival was originally devised by Jackie Igleheart and three of her friends. They enjoyed the local farmer's market, but they wanted to create another option for people who love local food. Jackie said that they had all moved to Campbellford from elsewhere and wanted to get connected to the farming and food community.
"Where could we go to get fresh produce if the market isn't open, and where can we go to buy local beef and pork? We decided that if we felt like this, then other people must too."
VIDEO: Haute Goat at 2016 Incredible Edibles Festival in Campbellford

The third annual festival drew approximately 4,000 people to Campbellford last year.
This year's new vendors include Centre & Main Chocolate Company, Loon Kombucha, and Big B's Barbecue. Big B's Barbecue is known for their organic hotdogs and sausages.
Returning vendors will include Entomo Farms, known for their culinary crickets, Church-key Brewery, and Haute Goat, which will offer salted goat milk caramels and goat butter fudge.
The day before the festival, you can choose to go on a farm tour. The excursion includes breakfast and lunch, with visits to three local farms. Jackie says that tickets sell out quickly.
To learn more, visit www.incredibleediblesfestival.com
Fresh Dreams offers fresh and authentic Spanish cuisine, with a hint of Swiss interactive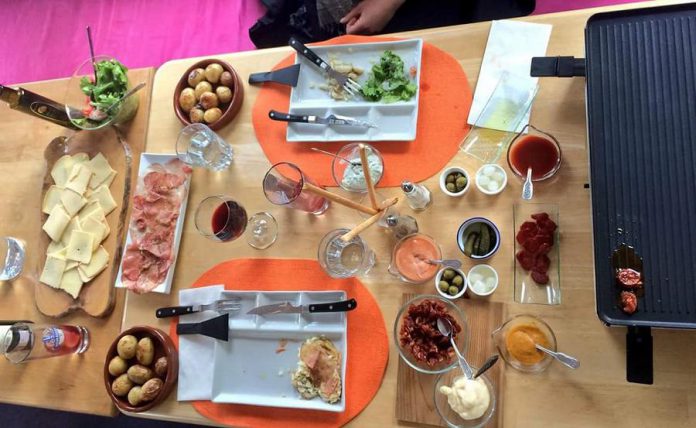 Alvaro de la Guardia and Monica Silva of Fresh Dreams (373 Queen Street, Peterborough, 705-559-7731) have opened a new restaurant in the space formerly occupied by Electric City Gardens.
Chef Monica specializes in homemade Mediterranean and Spanish cuisine. Her husband Alvaro describes it as "all fresh, homemade and just made for you. Nothing industrial, as much local products as possible as well as Spanish products and all of Monica's love."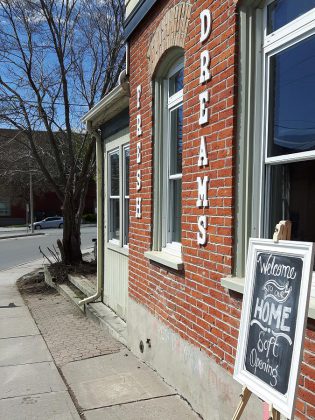 In addition to their regular menu, which offers a selection of soups, salads, tapas and clay pots, Fresh Dreams offers paellas on Wednesdays and Saturdays. They have also introduced Swiss interactive dishes: cheese Raclettes and Fondue Bourguignonne, offered by reservation only.
The patio has been refurnished as a Spanish terrace, and when the weather allows guests can relax there on sofas. It's the perfect place to enjoy Fresh Dreams' incredible service.
"Free samples are a constant — call them tapas — and are aimed to expand our clients' palate," explains Alvaro.
Everything at Fresh Dreams has been curated to create a relaxed Mediterranean atmosphere, and Alvaro says that they welcome guests to bring some friends and use it as an opportunity to reconnect.
"Our menu and dishes are designed to be shared. No hurries at closing time. We won't sweep your feet at 9 pm nor turn off the air conditioning, the lights, nor the music. And we won't bring the bill until you ask for it. You are under no pressure."