Parks Canada has released a video, including drone footage, of the 328 canoes and kayaks filled both chambers of the Peterborough Lift Lock at the Trent-Severn Waterway National Historic Site in Peterborough for Lock N' Paddle on Saturday (June 24).
VIDEO: Lock 'n' Paddle 2017 at the Peterborough Lift Lock

In celebration of Canada 150 and National Canoe Day, Parks Canada in partnership with The Canadian Canoe Museum and The Land Canadian Adventures, issued a challenge: fit 150 canoes and kayaks in each chamber ("tub") of the Peterborough Lift Lock – Lock 21.
In the past two previous years, Lock N' Paddle has filled one of the tubs with canoes and kayaks. The first year fit 101 paddlecraft in a chamber, and last year saw 138 paddlecraft fit into a chamber.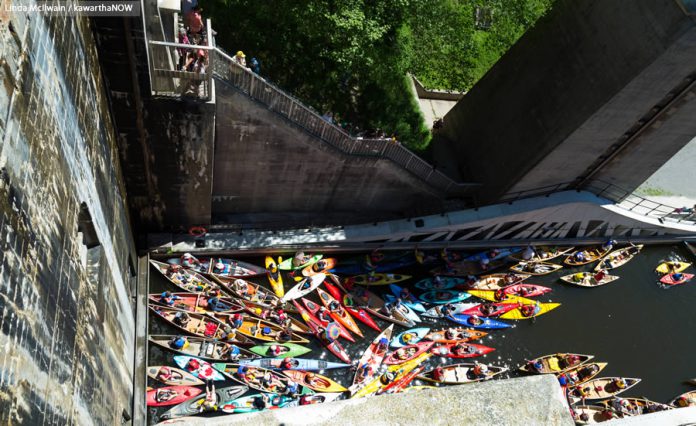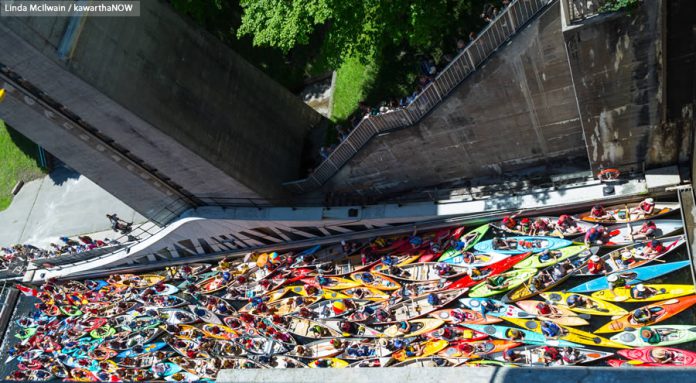 Paddlers showed up in droves on Saturday morning to participate in the challenge. In fact, so many paddlers showed up to participate that many ended up being turned away.
Peterborough musician Alan Black and his daughter Chloë were disappointed they didn't make it into one of the chambers. They arrived relatively early but, due to the frenzy of paddlers pushing their way to the front, they ended up at the back of the pack. But, in the end, he says it was worth it.
"I met lots of nice folks who were really just out for a paddle," Black writes on Facebook. "You couldn't ask for a better day to be out on the water."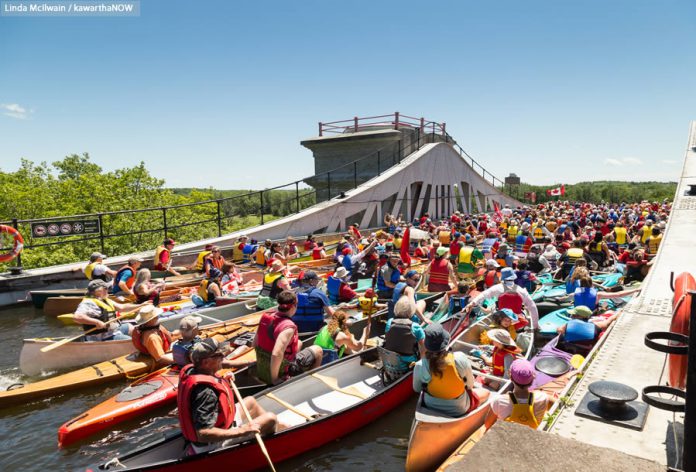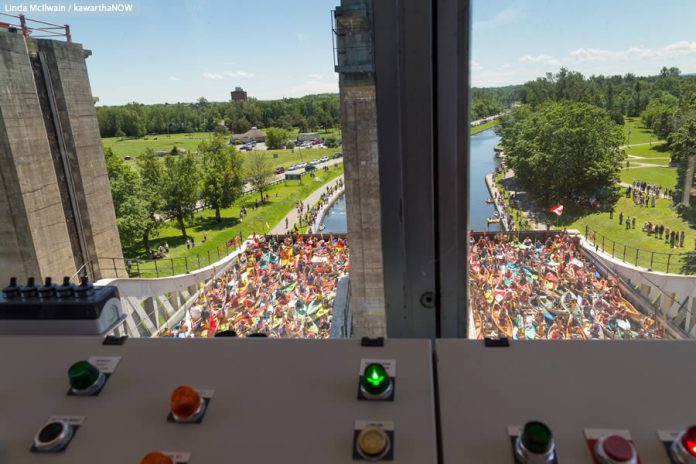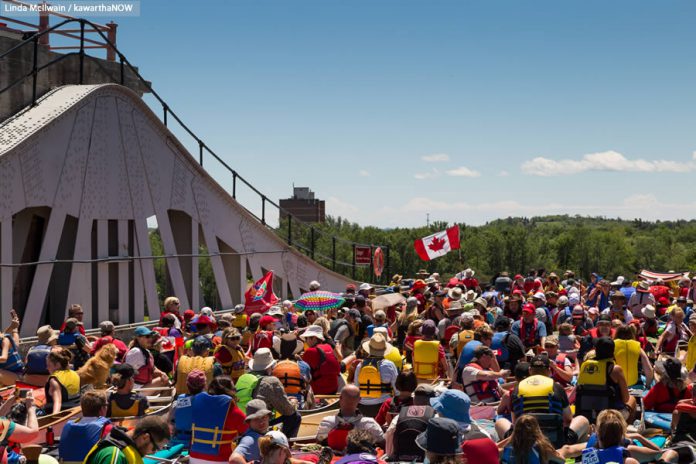 For the paddlers who did manage to get into the lock, once the count was completed, the challenge was not only met but exceeded. There were more than 150 paddlecraft in each chamber, for a total of 328 — breaking last year's record by 190.
After both chambers were at the same elevation at the top of the Peterborough Lift Lock, all the paddlers raised their paddles and sang O Canada and Happy Birthday.
kawarthaNOW photographer Linda McIlwain was there to take photos of the record-breaking event: