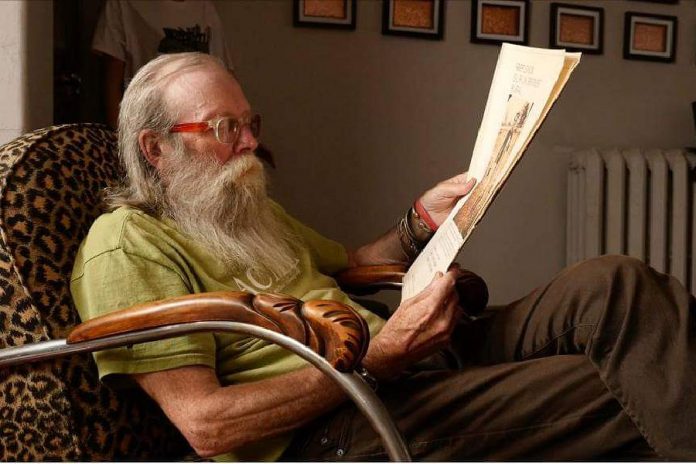 With a 122-year-old downtown building now granted a new lease on life, its tenants are crossing their fingers that it will continue to provide a roof over their heads.
The Commerce Building at the northwest corner of Water and Hunter streets — St. Veronus Café and Tap Room is located at street level — has been purchased by Paul Bennett, co-owner of Ashburnham Realty, the deal having gone through this past Wednesday (June 21). The building had previously been owned for many years by Jim Braund.
"He and I have been talking for a couple of years," says Bennett. "I mentioned I had an interest and, if he was ever moving on from it, we'd find a way to do it.
"We hopefully will bring it back to its original glory. I don't think you want to do anything other than redo what's there and make it the true icon of the downtown that it probably once was. You can certainly tell how beautiful it once was."
That's music to the ears of artists Laurel Paluck and Joe Stable. Both have a long association with the building — Paluck having rented affordable upper-storey art studio space there for more than 20 years and Stable living there for close to 42 years.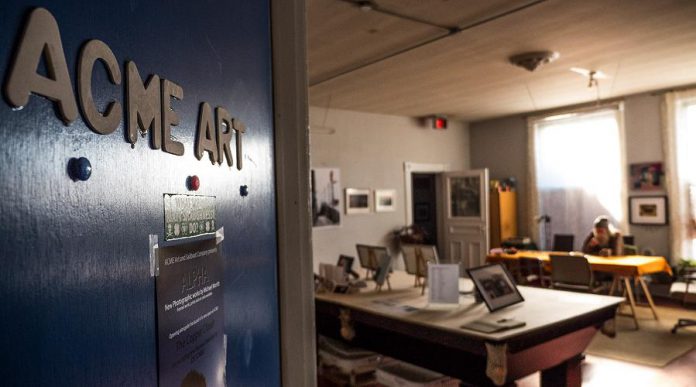 "A lot of art has been made in this building and a lot is still happening here … it really is an arts hub," says Stable, noting that, among other things, iconic folk singer/songwriter Willie P. Bennett "passed away here."
"An excellent group of artists has been making things happen in this building," adds Paluck. "Short of genuflecting and proclaiming 'All hail our new Lord, Lord of the land, Paul Bennett and Ashburnham Realty,' there may be hope.
"The hope is perhaps our new landlord's powers will not dismantle the creative spaces, but instead be invested in maintaining a hard-working community which brings life and vibrancy downtown."
That's the plan, says Bennett.
"Hopefully we can make it into a real cool art stop in our core," he says.
"We always meet with the existing tenants and go through things; talk about the plans and see what they think and hopefully get them all to stay longer. They have all been given nice welcome notices. I'll personally meet with the commercial tenants; sit down with them and let them know what we do and how we do it."
Early overtures have encouraged Paluck.
"After meeting with the property manager this morning — a lovely person scrambling to keep track of this new behemoth of a property and yet taking the time to ask about my work — and taking my post-dated rent cheques, I feel hopeful," she says. "Maybe it's not a fight, but a path to a shared goal."
Making Paluck wary is her experience in Toronto "in the good old days" when artists, herself included, discovered affordable studio and/or live-in space could be had in abandoned warehouses and other vacant properties.
"Gardens were built, impromptu festivals arose, and entrepreneurial partners started up cafés and pop-up shops," she recalls.
"Then developers sniffed the air and 'Kaboom!' It really was like a bomb dropping. Goodbye affordable rents. Goodbye dynamic spaces. Goodbye mid-career endeavours. Hello Starbucks, and hello artist lofts priced beyond any artists' means."
Earlier this month, at a panel discussion hosted by Electric City Culture Council examining what needs to happen to ensure a thriving and sustainable cultural presence in the downtown core, Paluck appealed directly to Bennett to work closely with the arts community should he come to own the building.
"I hoped the building sale would have been closed by then but, with it not having closed, I didn't really want to say anything. So I just sat on the sidelines and listened.
"I knew everyone would be very passionate. That's a good thing. It shows you've got tenants and a community that cares. I think we'll probably see more of that passion as we move forward and have meetings with the tenants and the whole arts community."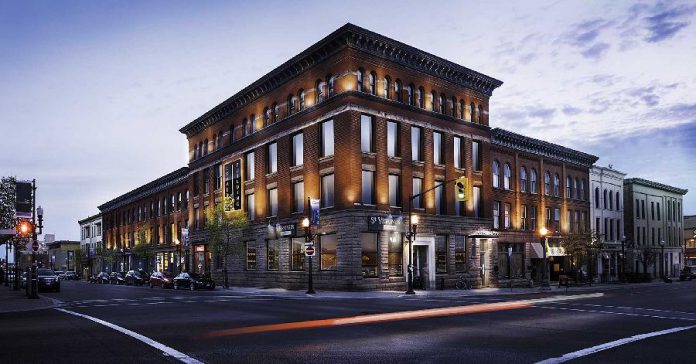 As for Bennett's plans for the building structurally, they include a dramatic upgrade of the red brick façade along with the installation of new windows, a new roof, and a Water Street-facing banner proclaiming the structure as the Commerce Building.
Inside, halls and common areas will be renovated while the courtyard in back of the building — accessible now via an alley off Water Street — will get a major facelift.
Bennett's purchase of the property is the latest example of his commitment to the development of Peterborough's downtown core. He's currently a partner in the development of VentureNorth at 270 George Street North — the former Promenade Building that's now home to Peterborough & the Kawarthas Economic Development as well as Innovation Cluster clients.
"The idea there was to create a one-stop location for starting or growing a business," Bennett explains. "It allows the tenants to be more efficient in how they operate. They have smaller spaces because they can have shared spaces, so their overhead is lower.
"Hopefully, we can put together a similar type product for the arts community, where they're not all competing for the same resources but can share some things."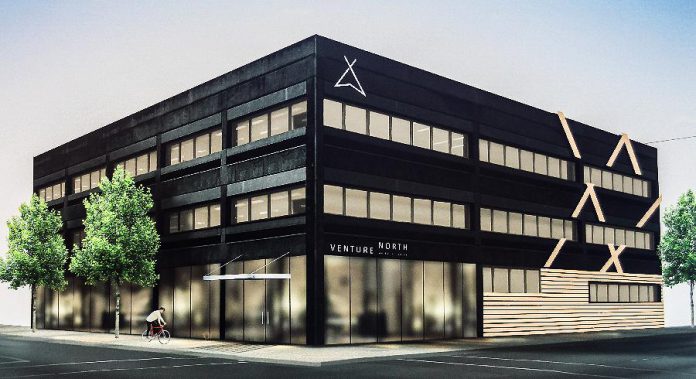 In taking ownership of the Commerce Building, Bennett has acquired a property of considerable historical significance.
Designed by architect John E. Belcher (who also designed the Market Hall), it was built over two years in the mid 1890s and was home to the Canadian Bank of Commerce, its principal tenant alongside along with several smaller shops. Over the ensuing decades, a number of firms and retail shops also called the building home.
"I have a huge passion for our core," Bennett says. "I'm excited to see what happens over the next 10 years. I do believe there's a whole new wave of people, whether they're 20 or 90 years old, that want to live closer to the core.
We (Ashburnham Realty) focus a lot on the core and what I call the donut around the core, where I see the most growth coming, where people want to live a 10- or 15-minute walk outside of the core."