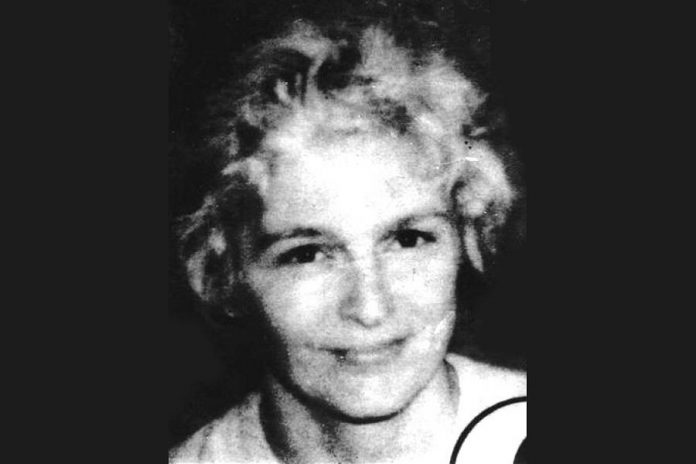 After 44 years, the Ontario Provincial Police are still looking for the killer of Karen Anne Woodcock.
The mother of seven was last heard from shortly before 4:30 a.m. on Sunday, July 1, 1973 in the area of Parkhill Road and Reid Street in the City of Peterborough.
Later that morning, on a quiet stretch of Villiers Line in the former Township of Otonabee, Woodcock's body was found. She had been murdered.
Her killer has never been found and the homicide remains unsolved — despite a $50,000 reward that has been in effect for the last 10 years.
In addition to being a mother of seven, Woodcock was a poet, writer, and artist.
She had graduated from Fleming College's stenography program the Friday before she was murdered. After celebrating with friends that night, she returned to her home in Keene on Saturday morning.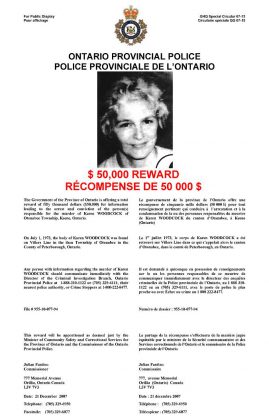 She came back to Peterborough on Saturday night and called her sister for a ride home just before 4:30 a.m. on Sunday morning, from a phone booth at Parkhill Road and Reid Street.
She disappeared after making that call. Neighbours found her nude body on Villiers Line later on Sunday morning.
Police believe she had been beaten to death, but it is unknown whether she had been sexually assaulted.
Woodcock's husband was the initial suspect in the case, but he was later cleared of any wrongdoing.
Criminal investigators with the Peterborough County Detachment of the Ontario Provincial Police (OPP) continue to follow all leads related to this 44-year-old homicide. This investigation remains active and continues under the direction of Detective Inspector Rob Hagerman of the OPP Criminal Investigation Branch.
If you have any information about the murder of Karen Anne Woodcock, contact Detective Constable Tracy Katz at Peterborough County OPP at 705-742-0401, the Provincial Communication Centre at 888-310-1122 or Crime Stoppers at 800-222-8477.