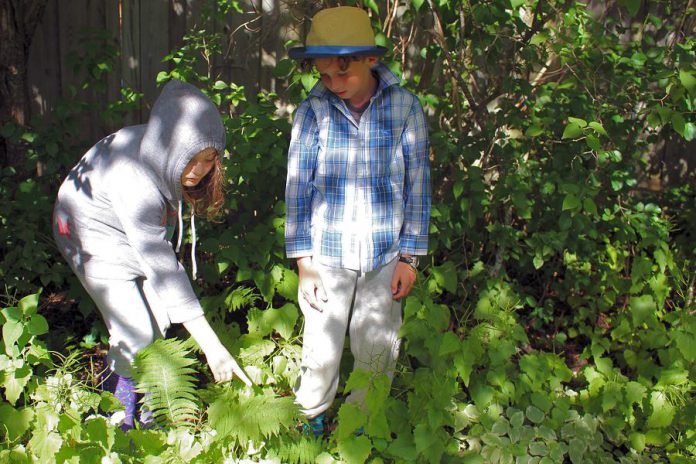 It's camp season and many families are preparing for their summer adventures. As we toss our pencils and workbooks aside, we replace them with hiking boots and sunhats. The summer break is a great opportunity to get out of the classroom (and the office) to spend time outdoors. For children this is a welcome reprieve, but for many parents this is a worry.
Like many parents, I worry about the potential risks this summer. What about bee stings, West Nile virus, poison ivy, and ticks?!
But, as an environmental educator, I also worry about the risks of being over cautious. What are the effects of keeping my child indoors?
This year we are hearing a lot in the news and on social media about the spread of ticks in Ontario and, more specifically, about the blacklegged tick which if infected can spread Lyme disease to humans. So how can we ensure that our children are getting necessary healthy outdoor time while keeping them safe from the risks of things like ticks that naturally live outdoors?
The Canadian Physical Activity Guidelines for Children and Youth, recommend that five 17 year olds get at least 60 minutes of physical activity each day. Despite these recommendations, new data from Statistics Canada reveals that only 9% of this age group meets this target. The numbers show that kids need to be getting more exercise!
The 2015 ParticipACTION Report Card on Physical Activity for Children and Youth (Toronto, ON) says, "We may be so focused on trying to intervene in our children's lifestyles to make sure they're healthy, safe, and happy that we are having the opposite effect. We call this the protection paradox. We overprotect kids to keep them safe, but keeping them close and keeping them indoors may set them up to be less resilient and more likely to develop chronic diseases in the long run".
So before we get alarmed and decide to call off the family camping trip or to change our summer cottage plans, let's be sure to know the facts about ticks and how we can get outdoors with peace of mind.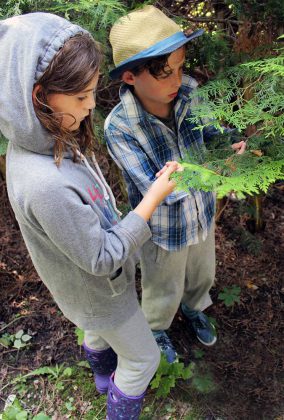 Yes, it is true that the range of the blacklegged tick is expanding, likely because of changes in range, season length, and host animal range due to changing climate. The Peterborough Public Health website reports that since the 1990s the range of the blacklegged tick in Ontario has expanded from one to 12 regions in 16 years.
However, the closest listed regions to Peterborough are Prince Edward County and the Rouge Valley and parts of Toronto and Durham. Peterborough is not currently listed.
Blacklegged ticks are sometimes found outside their known listed ranges, including recently in Peterborough. This can happen as nymph or larvae hitch rides with migratory birds that carry and drop ticks outside their normal range. However, according to The Public Health Ontario Vector-borne Diseases Summary Report, the majority of human exposures occur where blacklegged ticks have become established.
While that doesn't mean the risks are zero, that is good news for Peterborough-area residents and outdoor enthusiasts! And taking precautions and proper preventions can help us to be 'tick smart' while also allowing our children to enjoy the outdoors, and all the benefits that free play provides.
"We need to provide children with rich immersion time in the living world that surrounds them," explains Executive Director of Camp Kawartha, Jabob Rodenburg. "Not doing so effectively cuts them off from the knowledge and understanding of what it means to be a living being, and in sharing a world with other living beings."
With so many mental and physical health benefits associated with being in nature, it makes more sense to prepare your family for unwanted bug bites and to continue enjoying the outdoors, rather than stay inside this summer.
If you are venturing into wooded or grassy areas within known blacklegged tick regions, you can avoid tick and mosquito bites by wearing lightweight, light-coloured, long clothing including long-sleeved shirts, long pants, and socks. Tuck pants into socks and shirts into pants.
Stick to marked trails to avoid ticks that, when present, will linger in the longer grasses and weeds that are found off the main trails. Sticking to the trail is also a good practice to minimize your footprint on a natural area, prevent trampling of sensitive plants, avoid disturbing nesting animals, and to ensure you don't get lost.
After spending time outdoors, get in the habit of checking yourself and your pets for ticks. Don't forget to check the hidden spots like your belly button, groin, armpits, scalp, and backs of the knees. Go one step further and have a shower to wash off any ticks that may have hitched a ride home with you.
If by chance you find a tick attached to you, remain calm. Lyme disease is an infection that is passed on to us by the bite of an infected blacklegged tick that has been attached for at least 24 to 36 hours. Also, we have many types of ticks that live in Ontario; the blacklegged tick is the only species that can pass on Lyme disease, and not all blacklegged ticks carry Lyme disease.
Calmly remove the tick by its mouthparts with tweezers. You can submit it to Peterborough Public Health for identification and analysis.
This summer, enjoy the outdoors and all the benefits it can provide for healthy childhood development, while balancing the risks with appropriate precautions and preventative measures. It's great to play in nature, and that experience is one all children should have!
To view the 2015 ParticipACTION Report Card on Physical Activity for Children and Youth and a summary of its findings, visit participactionreportcard.com. For a full list of known blacklegged tick population areas, tick prevention tips, and more, you can visit peterboroughpublichealth.ca and publichealthontario.ca.