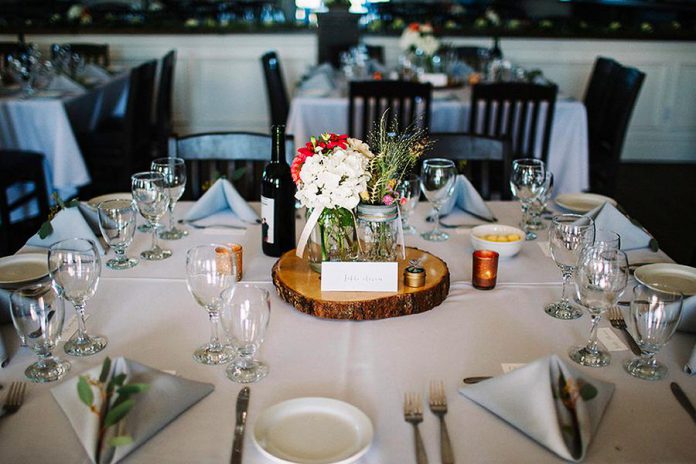 Wedding planning is no walk in the park. While it can have its hectic moments, the experience as a whole is supposed to be fun, not nerve-wracking.
Here are two local event planners who can help make the planning process easier for you, from your bachelorette party right up to your wedding day.
---
Throw a hassle-free bachelorette party without the travel at The Monocle Centre for the Arts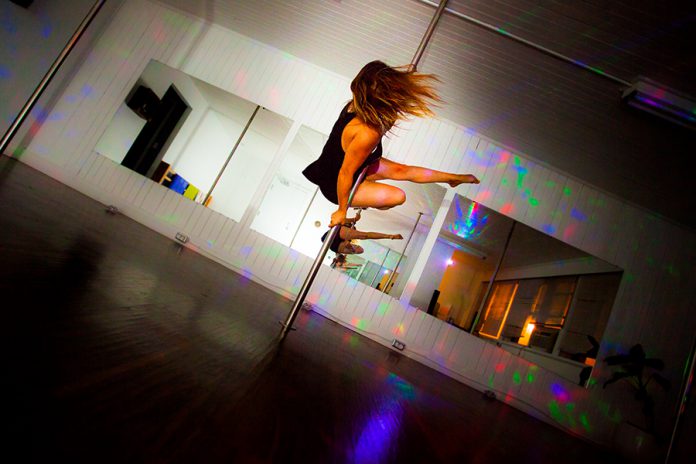 It's officially wedding season, which means that many of you have bachelorette parties lined up all summer long. Sure, a trip to Vegas, tanning on a Caribbean beach, or even a weekend in Toronto all sound fabulous, but you don't have to go that far for an incredible bachelorette celebration.
If your bridal party isn't up for travel, an in-town bachelorette party is an easy way to celebrate without a whopping price tag, and The Monocle Centre for the Arts (140 Simcoe Street Upper, Peterborough, 705-875-5442) offers some great bashing-on-a-budget party packages.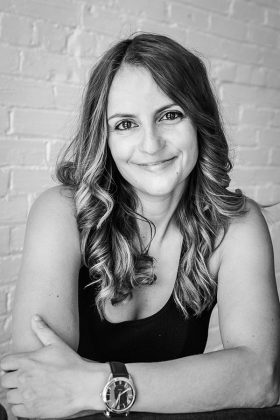 "People can come to us with a price point and a date," says owner Vicky Paradisis.
"We will talk with them about what they want, the features they're interested in, and explore different ideas that appeal to the entire party. Most of our packages are customized and are good guidelines of what we offer."
The Bachelorette party packages offered by The Monocle are the only ones of their kind in Peterborough — even though the concept of in-town bachelorette parties is not new, explains Paradisis.
"To get these specific type of party packages, many women in Peterborough previously had to travel to Toronto," she says.
Whether it's a sophisticated evening reception or a swinging all-nighter, Paradisis — who has extensive experience in the service industry — works with the group to find the right vendors to make the night memorable, and, of course, take the pressure off the maid-of-honor and bridesmaids.
With any consultation, Paradisis says one of the key things she takes into consideration is "the group dynamic so everyone has a good time."
If you're organizing a night on the town for the bride-to-be, here are some fun themed options.
Martini Crawl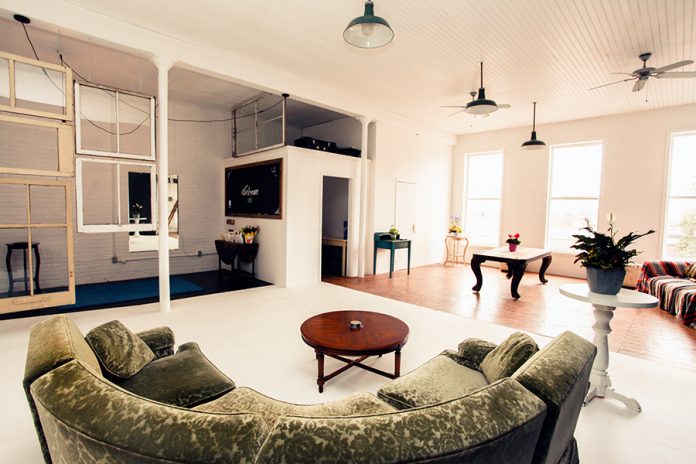 Guests gather at The Monocle's bright 800-square-foot studio space, located on the third floor. Ladies begin the night with The Monocle's specialty — pole dancing — in the second-floor studio, which features poles, mirrored walls, stretching bars, and storage.
The pole dancing class is taught by Paradisis, a former gymnast and dancer, who has trained in Montreal and Toronto, and includes sultry walking pointers, seductive floor and wall moves, and pole spins based on your experience levels.
These are actually really fun and not as awkward as they sound.
After learning how to wrap your body around a pole, you partake in a group photo shoot with a professional photographer (professional hair and makeup included for the bride), and head out for pre-ordered food, drinks (alcoholic or non-alcoholic) and VIP service at a variety of local downtown bars and lounges within a two-block radius of The Monocle, making transport a breeze. You have the option to finish with karaoke, live music, or bowling.
Because the package is pre-paid, you don't have to worry about bringing large amounts of cash, the risk of losing your wallet and credit cards, or splitting the bill at the end of the night.
Packages start at $100 per person.
Girls Night In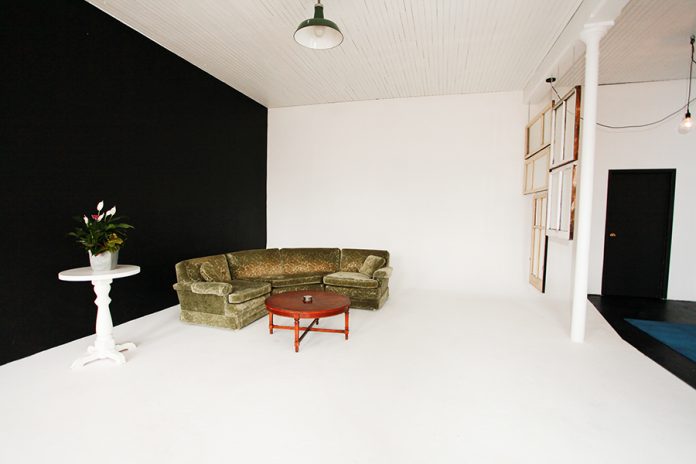 Want to keep it simple? Why not hang out at The Monocle's studio space for the evening enjoying activities from their a la carte menu?
They can customize your party package with add-ons, or you can pick and choose from the menu to create your own unique experience including a private paint night, movie night, burlesque workshop, pole dancing or belly dancing seminar, all catered by local professionals. Let The Monocle take care of the food with their delicious and affordable catering options.
The a la carte menu includes pole dancing, belly dancing, burlesque workshops, group photo shoots, axe throwing, stand up paddle boarding, and regular or SUP yoga.
Packages start at $70 per person.
Cottage Weekend
If you're feeling the bar scene is overrated, then consider a relaxing weekend at a cozy, private cottage on the water.
Located on Indian River only 20 minutes from Peterborough, this is a great option for the outdoors-ey, low-key bride. If you're looking for a unique twist, why not add a private yoga class on the deck with a certified instructor, or go kayaking, canoeing, lazy river floating, or paddle boarding? Rentals and shuttle service are available.
If you're interested in just one night, that is also an option.
Packages start at $80 per person, per night.
Need overnight storage?
Book a package and The Monocle offers a safe place to store belongings overnight for the bachelorette party-goers — a "huge selling feature for an event finishing late at night," says Paradisis.
For more information on the bachelorette party packages or to book a free consultation, visit www.themonoclecentreforthearts.com/bachelorette-parties. You can also find them on Facebook.
Down to the Last Details wedding planner can save soon-to-wed couples the time, money, and stress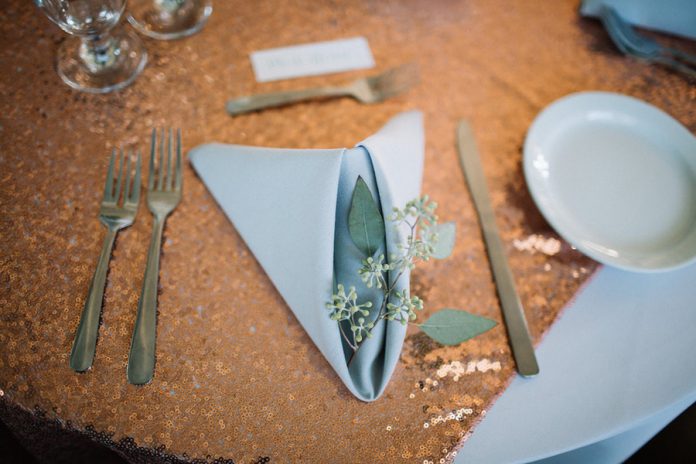 After you've basked in your engagement for some time, it's time to get serious about planning your big day. Setting the date was the easy part, now it's on to the serious business: choosing the invites, décor, cake, caterer, venue, entertainment, transportation, photographer — and the list goes on.
While it can be fun, there are a lot of issues and stressful situations that can arise with planning a wedding. It can also feel like having a second full-time job. The good news? There's help, and it can be very affordable.
One in five bridal couples choose to hire a wedding planner, according to The Wedding Planners Institute of Canada website quoting a survey conducted by Wedding Bells Magazine. Bringing on board a professional to take some of the workload off your hands and ensure your day runs smoothly definitely makes sense, and there's a wedding planner in Peterborough who can do it-right down to the last detail.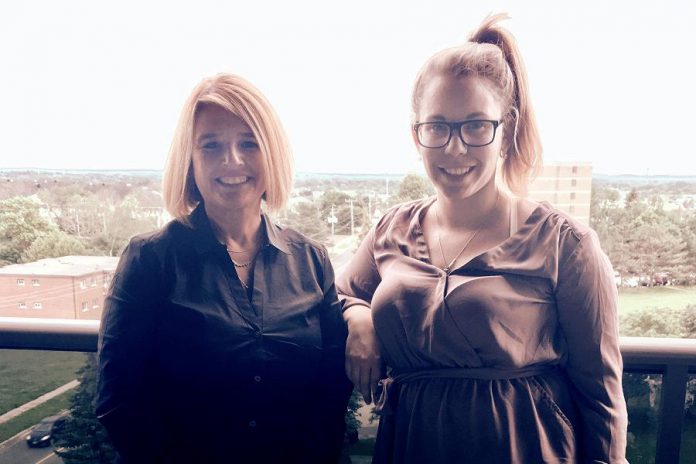 Down to the Last Details (Peterborough, 705-761-5117) offers everything from day-of to full service planning and coordination. From preparing schedules, keeping you on budget, selecting local vendors, to designing events, invites and custom decor projects, owner Brittany Stewart and her well-seasoned team put their personal touch on corporate parties and all kinds of social events, but specialize mainly in weddings.
Though she has been planning events for more than two years, Stewart only founded Down to the Last Details in 2015, after becoming certified as a wedding coordinator through the Wedding Planners Institute of Canada. Add a Hotel and Restaurant Management Degree from Fleming College and an Event Management Certificate from Algonquin College to her credentials and she has quickly become a popular and trusted name in the industry producing many beautiful weddings in Peterborough.
Say yes to less stress
If you don't want to be completely drowning in to-do lists during your engagement, Stewart says "a wedding planner handling some of those tasks for you could be a real lifesaver" as it requires phone calls and meetings, contracts and negotiations, and purchases and coordination on the couple's behalf, as well as great communication and clear cut deadlines.
The imagined price for a planner is the reason some couples decide against hiring one. Contrary to what people think, hiring a wedding planner doesn't have to come with a hefty price tag and doesn't mean outsourcing your entire wedding, explains Stewart.
She says a wedding planner can be as involved, or as hands-off as you want her or him to be whether that's supporting the couple at the start to get them on the right track, on-the-day coordination only, or the whole affair.
"Some brides come to us with their pre-planning done and that's great, so we can work from that. We can do the day-of coordination if that is what the couple wants. They don't have to go with the full service package."
Aside from flexible wedding package rates, Stewart notes Down to the Last Details offers a payment installment plan right up to the wedding date.
Avoid unexpected mishaps
Having your planner on-site the day of your celebration ensures things move along effortlessly and may even help you avoid humiliation. And what do you do when the wedding rings get left behind in the hotel room, or the reception venue staff has put the place cards at the wrong tables or your flowers are wilting? Zilch! A good wedding planner will immediately step in and make sure that everything runs according to plan.
"In these situations, people panic and have so many questions," Stewart says. "A planner can communicate between parties and made it more comfortable for everyone. I can foresee things that otherwise may not be realized and in some cases avert disaster. Besides, the bride and groom and their families shouldn't have to worry that day."
Your wedding, your style
Every wedding starts with a client meeting where Stewart spends a lot of time trying to get in her clients' head. Once she has a good idea of what they are looking for, she usually feels confident in being able to create something that perfectly showcases the bride and groom's style and character, that's a fun experience for their guests, and that won't look or feel dated.
While the bride and groom should always stick to their own style when designing their wedding, Stewart says it never hurts to know what bridal ideas are trending for the upcoming year.
"We follow what is in trend for the season and then invest in inventory for that theme. Our clients have exclusive access to our rental décor which is included in the event planning fee," she says.
They keep stock of a large array of decor so you don't have to worry about purchasing products you will never use again including wine barrels, an arch, draping, centerpieces, a bird cage and wedding signage. Rentals are offered at reasonable price and include delivery and set up of items.
If you're looking for a planner that can help make your wedding just the way you want it, visit www.downtothelastdetails.com. You can also follow them on Facebook, Twitter, Instagram, and Pinterest.