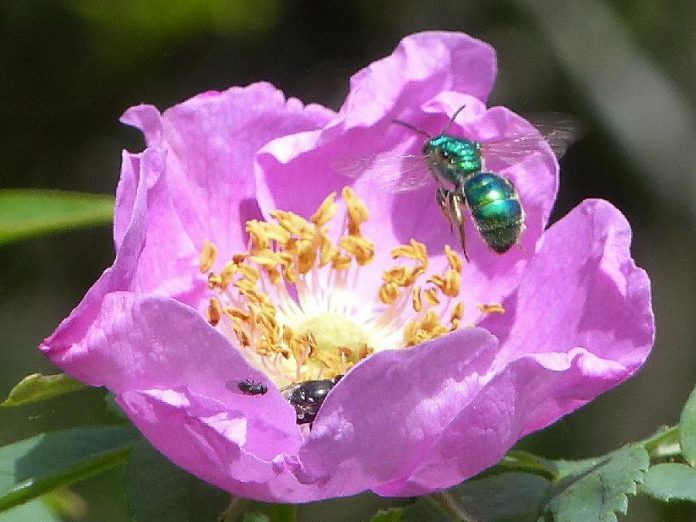 Bee City Canada has designated the City of Kawartha Lakes as a "Bee City" — the third in Ontario and the seventh in Canada.
At the June 27th meeting of City of Kawartha Lakes Council, council resolved to submit an application to become the next Bee City designated by Bee City Canada.
The Bee City designation is awarded to municipalities that made a declaration to protect pollinators and their habitat through action and education.
The City of Kawarthas Lakes joins Toronto and Stratford as designated Bee Cities in Ontario.
Along with the designation comes the responsibility to encourage residents to support bees and other pollinators on both public and private land, and to foster environmental awareness around this issue.
Heading up the initiative will be City of Kawartha Lakes Environmental Advisory Committee (CKLEAC) consisting of community leaders, city staff, and local experts to coordinate efforts.
"We are thrilled to be named the next Bee City in Canada," says Susan Blayney, a member of CKLEAC. "We hope this will help raise awareness and education in our community about how we can each play a role in strengthening the bee population and supporting all pollinators.
"The next step is to gather together those who are interested in becoming involved."
One initiative currently under way in the City of Kawartha Lakes is the Fenelon Landfill Pollinator project. This pilot project, approved by the Ministry of the Environment and Climate Change, has been led by CKLEAC and involves Kawartha Lakes Waste Management and Fleming College.
A pollinator-friendly seed mix will be planted on about 1.5 acres of a decommissioned cell in the Fenelon Landfill site. Weather permitting, the work should be completed by the end of summer. Fleming students helped design a protocol to monitor the effectiveness of the planting to attract bees and butterflies and will also participate in the monitoring.
If successful, this project will pave the way towards rehabilitating the landfill into a new pollinator habitat.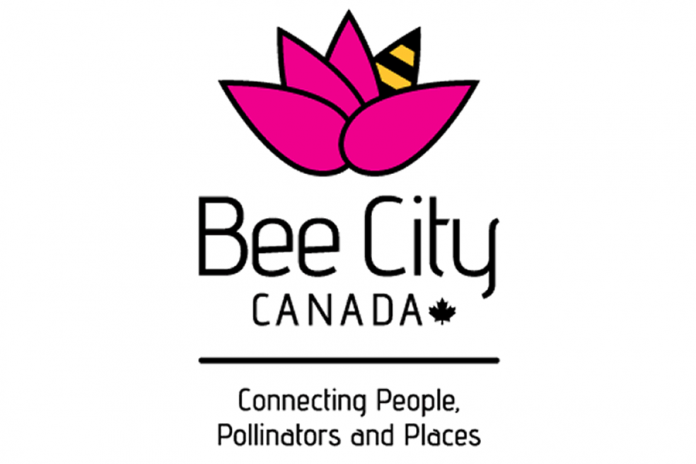 The conservation of pollinators is critical to the sustainability of natural areas, urban gardens, and small-scale farms. Certain pollinator species have been determined to be in decline due to habitat loss, climate change, pesticide use and disease or parasites. A diverse and resilient pollinator community is a key component of a sustainable city.
The City of Kawartha Lakes will be celebrating its efforts as a Bee City every year during National Pollinator Week, which takes place during the third week of June.
Anyone interested in learning more about Bee City initiatives in the City of Kawartha Lakes should contact CLKEAC through Richard Holy, Manager of Planning, at 705-324-9411 ext. 1246.