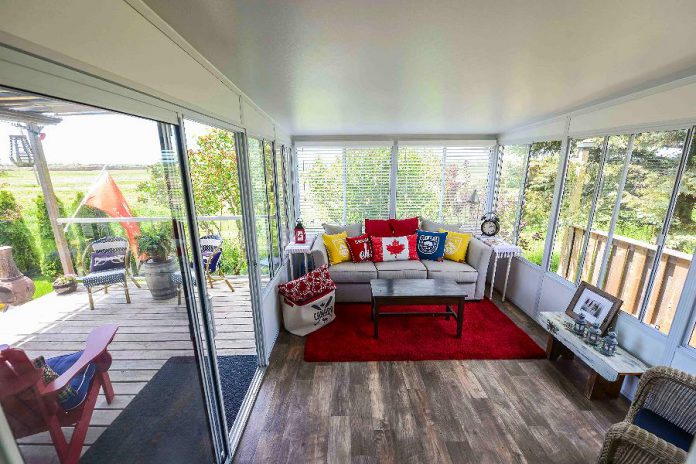 When Dave and Elaine Hogan hosted a backyard Canada Day party last year for 30 guests and it started to rain, all was not lost. They simply ushered many of their guests into their new glass-walled sunroom directly off the back deck so the party could continue unabated.
And it's only fitting the sunroom that rescued the Hogan's Canada Day celebrations was designed and built by Lifestyle Home Products, Canada's leading sunroom manufacturer.
"All of our sunrooms are 100% Canadian-made in Peterborough," says Keith Carroll, Lifestyle co-owner. "We don't use any offshore parts."
The Hogans had Lifestyle create and install a custom-built sunroom to complement their ranch style bungalow's rural-facing backyard. Dave, a retired Toronto police officer, wanted a room that would take the place of a cottage setting close to nature.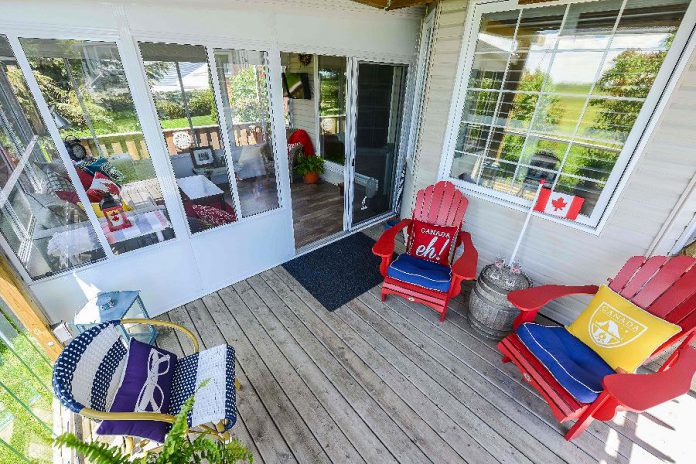 As a Canadian company, Lifestyle knows how to design sunrooms for the Canadian climate. Through high performance and low thermal emissivity ("Low-E") glass and the company's manufacturing and installation process, Lifestyle sunrooms offer optimum efficiency and full walls of glass.
"The Oasis Sunroom we created for Dave and Elaine is a three-season sunroom for spring, summer and fall," Keith says. "It's a great space that brings the outdoors in, lengthens our seasons, and provides fresh air that's free of mosquitoes and bugs."
Along with the Oasis Sunroom, Lifestyle also offers the Grand Oasis Sunroom Addition, which opens up a wall to add a comfortable year-round indoor/outdoor room, and the Grand Oasis Plus Sunroom — a separate room that can be heated efficiently and enjoyed year-round.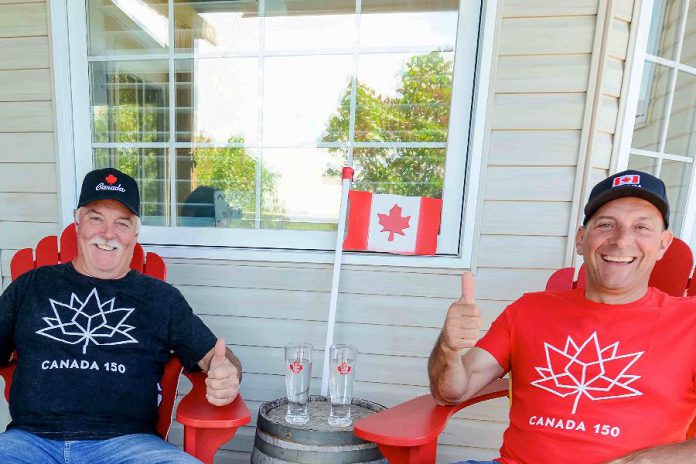 As well as entertaining guests regardless of the weather, the Hogans say their Lifestyle sunroom is the ideal place to sit and enjoy coffee or read. Dave has even installed a TV.
"This sunroom is definitely the space we use most in the house," Dave says. "Without a doubt, it has become our favourite room."
Lifestyle owners and brothers Bill and Keith Carroll began building their solid reputation by selling and installing windows from their home-based business in 1989.
After realizing the need for affordable custom-built sunrooms with full glass wall systems that suited the Canadian climate, they purchased the Sunroom Division from North Star Manufacturing (London) Ltd. in 1995.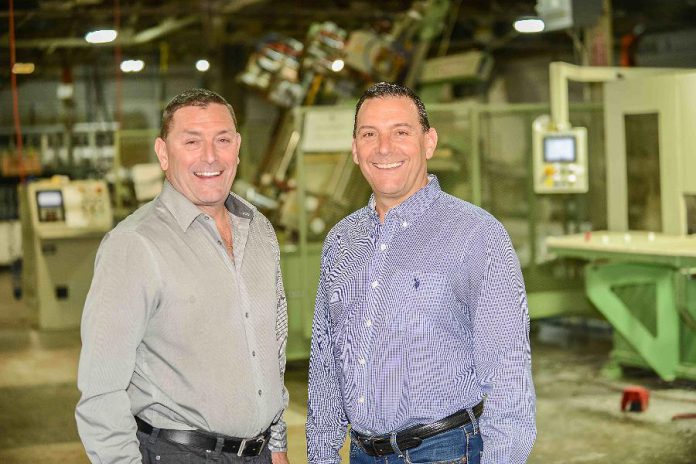 Over the next 22 years, the Carroll brothers continued to expand their operations. They focused on the demand for quality and service at an effective price point, outgrowing the space of three smaller factories in the Durham region.
Their current 150,000-square-foot sunroom, window, and door manufacturing facility is located on Crawford Drive in Peterborough.
"People can order direct from Canada's leading sunroom manufacturer right here in the Kawarthas," Keith says. "We custom fit and install every project we do."
For more information about Lifestyle Home Products sunrooms, including a video tour, visit lifestylesunrooms.com/our-products/sunrooms/.