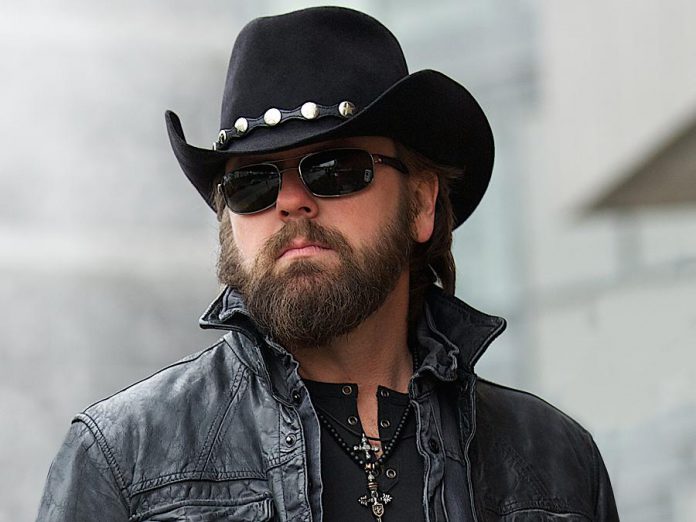 Jason McCoy was among the first to show up and pretty much the last to leave.
It was August 6th, 2004. Thousands of beleaguered Peterborough residents had flocked to the Memorial Centre for the Peterborough Flood Relief Benefit Concert. Early on, more than a few took note of a very accommodating McCoy signing autographs and chatting up pretty much anyone who approached him.
Despite an hours-long wait until his concert closing performance, McCoy stayed in place and supported each act. For one brief moment, he was one of us.
Therein lies the essence of country music. Featuring lyrics that more often than not speak to the love of family and home and carrying on in the face of adversity, those who perform it are seen as the embodiment of those values. On that Friday so many years ago, McCoy was the music genre's poster child and he didn't disappoint.
When the Barrie native takes to the Fred Anderson stage on Saturday, August 26th to close out the 31st Peterborough Musicfest season, expect much the same.
Born in Barrie, McCoy started playing guitar at age seven and penned his first song at age 12. Although he gravitated to the music of hard-rocking AC/DC early on, the 1980s saw him playing at Muskoka region dance halls and clubs as a member of Three Quarter Country.
As he explains in a May 2016 interview with www.shesgonecountry.com, it was inevitable that he would follow a country music path.
"Our family moved to just outside of Camrose, Alberta when I was three years old," he recalls. "My first memories are from Alberta. We always had an AM radio on top of the fridge playing country. It was always on in the truck as well.
"It seems as though it has always been in my blood. Perhaps some of it was my early exposure to the Prairies and some part of it was listening to country from the beginning. When we moved back to Ontario, I recall wondering why the kids at school weren't wearing cowboy hats and boots."
VIDEO: "This Used To Be Our Town" – Jason McCoy

As is the case for many who go on to bigger things in the music business, McCoy's talent found an influential set of ears in the form of songwriter Henry McGuirk. After "discovering" McCoy at a Barrie talent contest that he won, McGuirk arranged for McCoy to travel to Nashville to record. Released in 1989, the album Greatest Times Of All didn't register on the country music charts but it helped open the door to a contract with MCA Records in 1995.
Two years later, McCoy delivered in the form of a self-titled album that — buoyed by the singles "This Used To Be Our Town", "Learning A Lot About Love", "Candle", and "All The Way" — rose to the second spot on the Canadian RPM country music charts. McCoy's sound had clearly struck a chord, so to speak.
"It (country music) is something that's just in me naturally," says McCoy. "I know country music inside out. What to write about, how to sing it, how to play it and perform it. I've never pursued any other genre."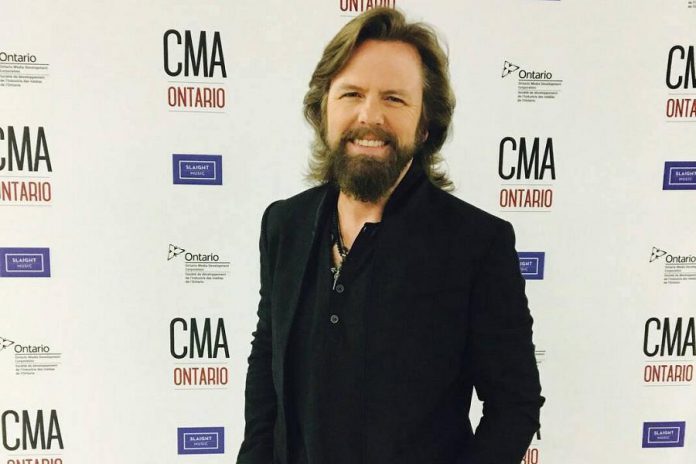 McCoy proved he was no one-trick pony with his third album Playin' For Keeps. Released in 1997, it was certified gold in Canada and brought with it more high-charting singles in "Born Again In Dixieland", "A Little Bit Of You", and "I'm Gonna Make Her Mine".
Music industry recognition was quick in coming. Although nominated five times for a Juno Award, McCoy has yet to take home the coveted statue but he was named Male Vocalist of the Year at the 2001 Canadian Country Music Association (CCMA) awards. In total, he was nominated an impressive 19 times for a CCMA award.
In the new millennium, while maintaining his solo career — he recorded and released four more albums — McCoy hooked up with Clayton Bellamy and Chris Byrne in 2004 to form the country rock band The Road Hammers. The trio's debut self-titled album brought The Road Hammers a 2006 Juno Award for Country Recording of the Year and two CCMA awards.
VIDEO: "Mud" – The Road Hammers

On New Year's Eve 2010, The Road Hammers played what was billed as its last show but reformed in 2013 with the band's latest album, The Squeeze, released just this past May.
"The Road Hammers started out as a one-album, just fun little experiment and it took off way beyond our wildest dreams," recalls McCoy.
"It's great being a solo artist and having the autonomy to make all of the decisions, but the exact opposite is what I like about being in a band. The sum is greater than the parts and it's amazing to get that feedback from your band mates. I think learning how to make decisions as a team helps you make better decisions on your own as well."
As for the music genre that has been so good to him, McCoy says the days of your parents' country music are more distant in the rearview mirror.
"Sometimes country music does have a certain antiquated stigma. Not with everybody but with some people. That kind of bothers me because I just see how far it has grown as a country fan and as a country music student. When someone makes a comment like 'We'll get you a cowboy hat and a hay bale and we'll make it more country,' it's like, ah, no. I mean that's country too, sure, but it's only a small part."
VIDEO: "She's Good For Me" – Jason McCoy

Jason McCoy's Musicfest appearance is presented by Country 105. Show sponsors are Allstate Insurance, AVNK Security, Bennett's Home Furnishings, Branded Merchandise Canada, Canadian Union of Public Employees, Del Mastro Auto Centre, Fleming College, GM Financial, Kawartha Dairy, Lansdowne Place, OLG, Shoreline Slots, Peterborough Rotary Club, and ATT On Winners.
During its 31st season this year, Peterborough Musicfest has presented 17 free-admission concerts featuring a total of 22 acts — each staged every Wednesday and Saturday night until August 26th.
Overseen by general manager Tracey Randall and staff, a board of directors, and numerous volunteers, Peterborough Musicfest's stated mission is to "provide diverse, affordable live music to enrich cultural and economic prosperity in our community."
For more information, visit www.ptbomusicfest.ca or phone the Peterborough Musicfest office at 705-755-1111.
VIDEO: "Little Bit Of You" – Jason McCoy