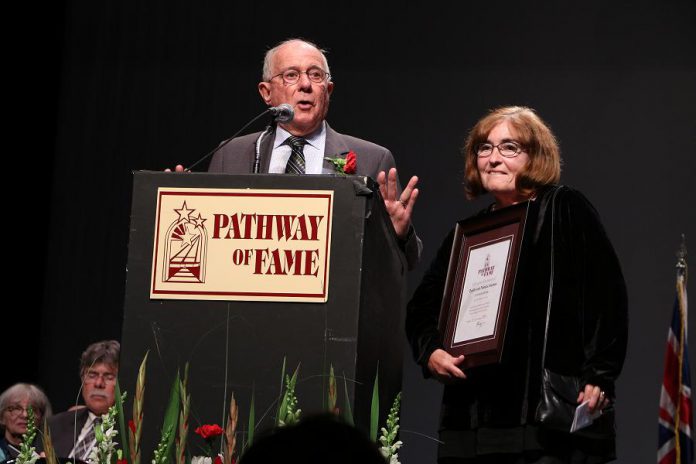 Another 11 people who have contributed to arts and culture in the Peterborough area were inducted into the Pathway of Fame at the 20th annual ceremony held at Showplace Performance Centre on Saturday (September 9).
Living inductees are: local philanthropists David and Patricia Morton (recognized under the new "Community Builder" category); CHEX sports director and volunteer Gary Dalliday; playwright actor, and improv artist Chuck Vollmar; teacher and musician Bill Crane; and volunteers Jim Coghlin and Stephen Kylie.
Posthumous inductees are: Lang Pioneer Village museum specialist and exhibit artist Audrey Caryi; musician and orchestra leader George Novotny Sr.; volunteer firefighter Earl Spencely; and CHEX-TV host and producer Marie Callaghan.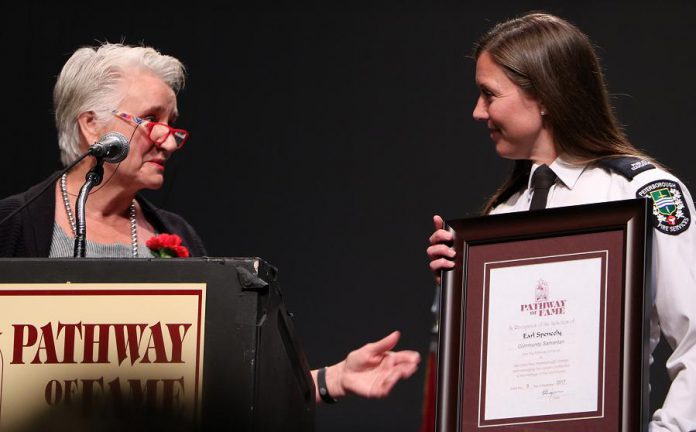 The names of the 11 inductees have been added to plaques along a walkway at Del Crary Park in downtown Peterborough.
There are now a total of 266 inductees in the Pathway of Fame, which was established in 1998 by a local group of like-minded people including Graham Hart, who hosted the September 9th ceremony.
Inductees are selected by a committee based on nominations submitted by the public.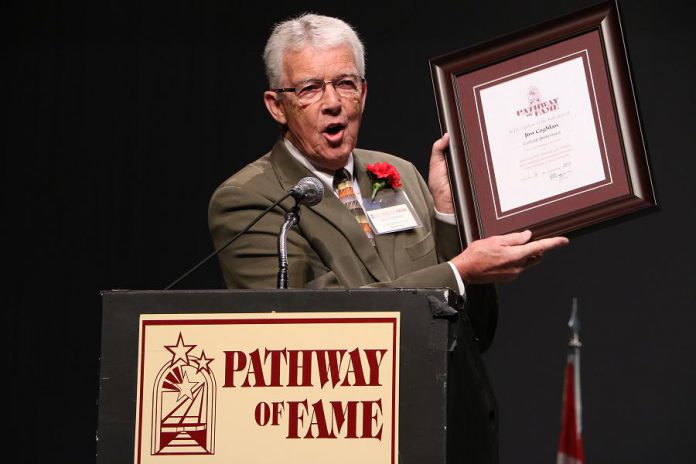 All photos courtesy of Sean Bruce, Freelance Photographer.