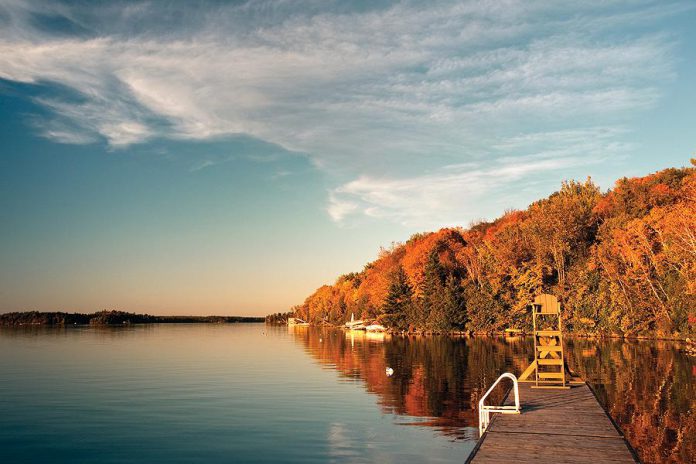 Ask an adult what some of their favourite childhood memories are and they most likely would focus on the great outdoors — meandering through local woods, catching frogs or bugs, those many hours spent playing in the dirt, covered in earthy brown goodness.
But in today's fast-paced urbanized world, exposure to nature is on the decline and people are less connected to their natural surroundings.
Camp Kawartha, however, hopes to change all that.
A green oasis
The year-round award-winning environmental learning centre is an eco-friendly oasis that includes a summer camp and an outdoor education facility on Clear Lake, and an Environment Centre located on Nature Sanctuary Lands at the south edge of Trent University.
With over 10,000 visitors per year, Camp Kawartha is a not-for-profit charitable organization dedicated to fostering stewardship.
The camp teaches sustainable living practices, habitat protection and environmental responsibility, primarily through summer camps for kids, youth groups, curriculum-linked outdoor education and leadership training programs for students, team-building programs, facility rentals for group retreats, as well as winter activities and retreats.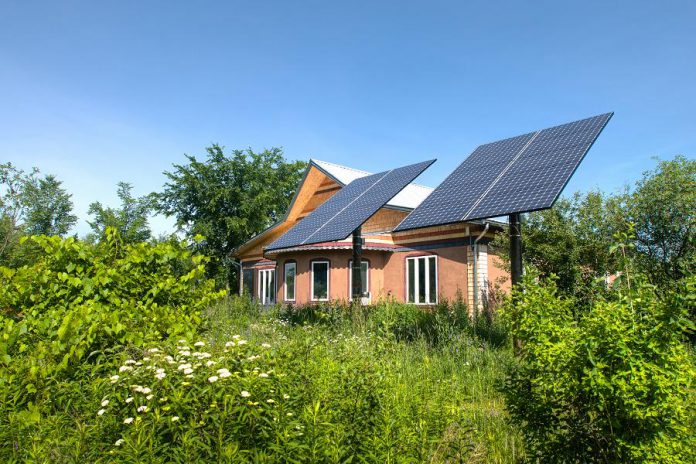 Jacob Rodenburg, Camp Kawartha's Executive Director, explains it's all about highlighting environmental stewardship and conservation, which is at the heart of Camp Kawartha's mission.
He champions environmental education programs and activities that inspire curiosity, sustainability, and civic engagement for learners of all ages.
"If people, particularly children and teenagers, lose contact with nature, they won't fight for it," Rodenburg says. "So, what will that mean for our planet? When a person values their connection with nature, they are more likely to conserve and protect it."
Inspiring environmental stewardship in kids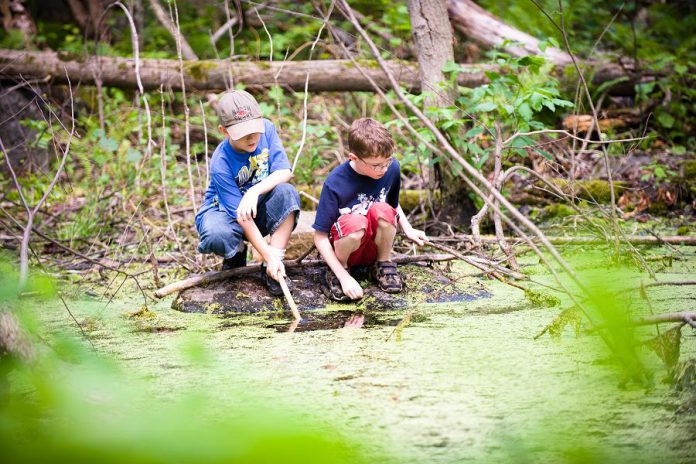 Recently Rodenburg, along with a committee of community leaders, put together an action plan for achieving that goal: Pathway to Stewardship and Kinship: A Framework for Children and Youth.
Rodenburg calls it "a vision of how our community can foster stewardship together," and adds it's essential for it to be "a community-wide initiative to keep parents and educators engaged in outdoor activities that will plant the seed to protect and enjoy gifts of the natural world for generations to come."
Inspiring environmental stewardship, Rodenburg says, starts by simply "teaching children to tend and care for nearby nature, perhaps by planting a garden, engaging in citizen science or by naturalizing a school yard.
"As kids get older, they can engage in rehabilitation projects or become involved in locally relevant environmental issues."
This fall or winter, if you're looking to get back in touch with nature to gain new experiences, skills and inspiration, here are a few ways Camp Kawartha can take you there:
Outdoor Education Centre school programs
Nestled on the shores of Clear Lake, and with more than 185 acres of wetlands, woodlands and meadows, the Outdoor Education Centre (1010 Birchview Road, Douro-Dummer) is a natural for outdoor learning.
From September to June, the centre offers over 60 curriculum-linked programs to students from kindergarten to grade twelve.
The programs fall under five broad headings: Environmental Science, Canadian History, Environmental Arts, Adventure and Leadership, and Recreation and Physical Education.
VIDEO: Camp Kawartha Outdoor Education Centre

The centre aims to help kids reconnect to their environment and recognize the beauty, value and diversity of their natural surroundings through creative outdoor programs that incorporate drama, storytelling, music, and hands-on exploration and games. Cold outside? No problem, they also offer over 40 different winter activity programs.
Schools and youth groups can take advantage of an overnight visit or an entire week filled with field trips, adventure and exploration.
To see a list of programs, visit campkawartha.ca/outdoor-education/programs/.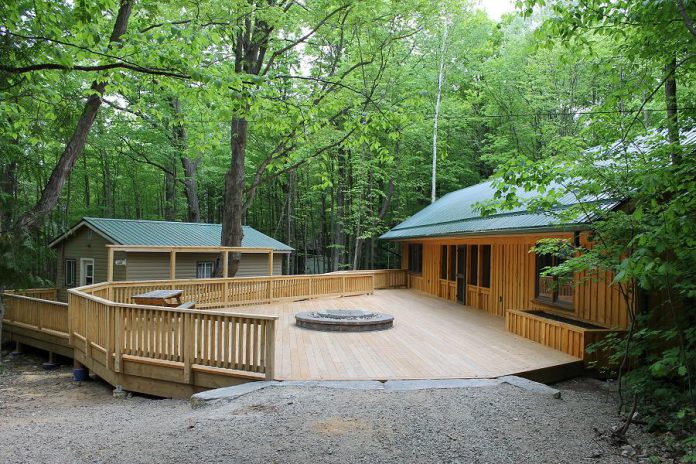 Environmental Education Centre school programs and facility rentals
Located on Trent University's 200-acre wildlife sanctuary lands, the Environment Education Centre (2505 Pioneer Road, Peterborough) has earned its moniker as "one of Canada's most sustainable buildings."
The 2,000-square-foot building showcases alternative energy in action. It features innovative green architecture such as straw bale construction, a living roof, rain water collection, wetland water treatment, geo-thermal, natural building materials, active and passive solar power, and composting toilets.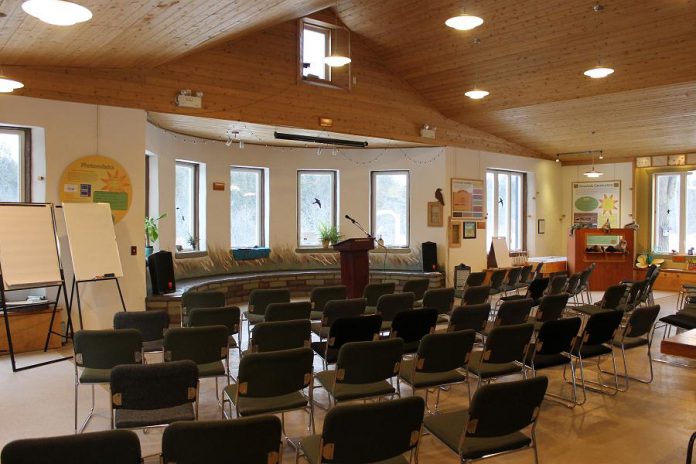 Using the building as "a teaching tool", the centre offers 40 environmental education programs focused on sustainable living and ecology for elementary, high school and university students, as well as workshops, lectures and seminars on sustainability to the general public.
To see a list of the programs, visit campkawartha.ca/environmental-education-centre/environmental-education-programs/.
Need an inspirational and private setting to host your next meeting, workshop, or special event? The camp's Pioneer Road location can accommodate up to 65 people and is available for daytime or evening rentals.
For more information, visit campkawartha.ca/environmental-education-centre/facility-rentals/.
Year-round weekend retreats
Looking for a scenic and relaxing venue for your group's next weekend retreat or team building program? Find sustainable accommodations at Camp Kawartha's cozy cabin rentals at the Birchview Road location in Douro-Dummer.
A range of kayaking, archery, hiking, sailing, cross-country skiing and nature experiences, along with an outdoor amphitheatre and campfire circle overlooking Clear Lake, are available to guests staying in the rustic, fully winterized pine cabins that vary in size from seven to 19 people, and can accommodate a total of 150 people.
From September to mid-June, the Outdoor Education Centre can host groups of 25 to 150 people for green conferences, group retreats, youth programs, leadership camps, and reunions with exclusive use of the site and rental facilities.
Groups can run their own program or you can hire the centre's staff to run a program, such as cross-country skiing, snowshoeing, team-building, guided nature hikes, all while you sit back and enjoy your stay.
The centre's eco-friendly design also adds another dimension to a Camp Kawartha visit. Their large 1,400-square-foot "Rotary Hall" with a woodstove, couches, and wall-mounted project screen, offers a comfy place to relax or setup with chairs to host presentations. The dining hall, with a stone fireplace, can comfortably hold up to 125 people for meals. Also onsite are experienced in-house chefs who use fresh and sustainable local ingredients.
Outdoor activity areas include a volleyball court, basketball court, playing field, waterfront with swimming and boating areas, archery range, high ropes, and an accessible climbing wall which can accommodate various skill levels and ages, as well as people with disabilities.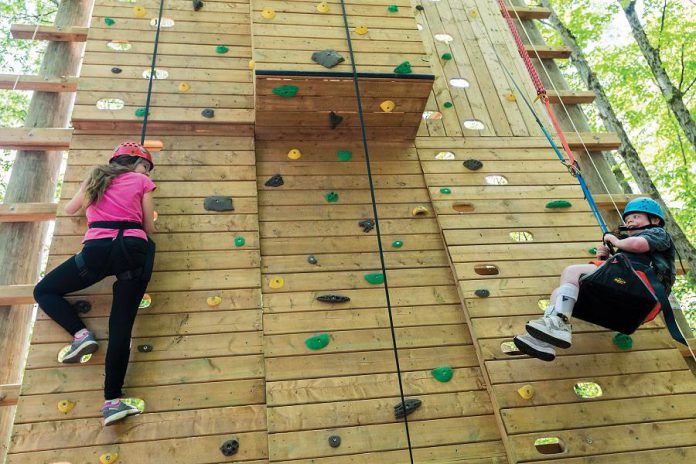 Proceeds from weekend rentals help support the Camp Kawartha's outdoor education and summer camp programs for children.
For group packages and rates, visit campkawartha.ca/facility-rentals/rates/.
For more information about Camp Kawartha's year-long programs, schedules and fees, visit campkawartha.ca. You can also follow them on Facebook, Instagram, Twitter, and Pinterest.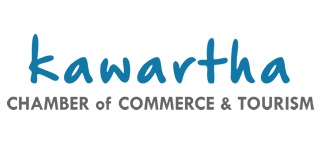 Camp Kawartha is a proud member of the Kawartha Chamber of Commerce & Tourism. The chamber represents members in Curve Lake First Nation and the municipalities of Douro-Dummer, North Kawartha, Selwyn, and Trent Lakes. Visit kawarthachamber.ca for more information.