Between now and the Christmas season, the nine men and two women elected to guide the City of Peterborough through its many challenges will meet 16 times, including a full late November week set aside for for budget discussions.
That schedule doesn't include individual councillors' responsibilities as sitting members of various municipally funded boards and committees, nor does it take into account hundreds of phone calls and email messages from, and face-to-face conversations with, taxpayers who want their ear.
Add to that their "homework" — hours upon hours reviewing City staff reports and other documents related to the matters that will come before them and require direction.
While you won't hear any member of Peterborough city council complain, at least not publicly, about that marathon and its effect on their personal lives — after all, each wholly signed on when they opted to seek election in 2014 — their silence doesn't speak to the reality. There is an effect on their personal lives; there is a price paid in full by those at home.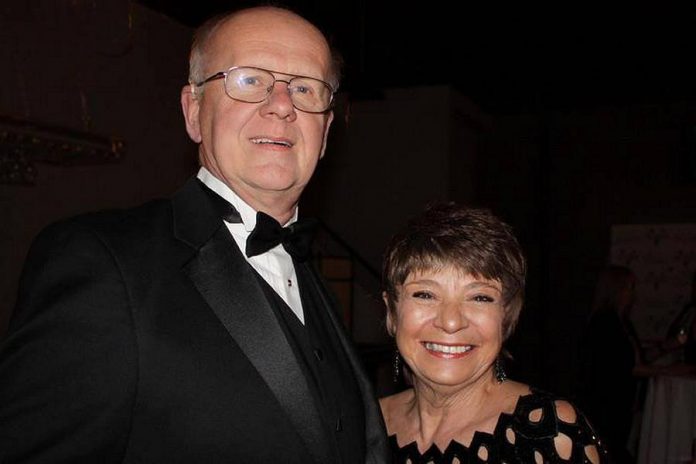 "There are still times when I wonder why he even bothers," says Donna Clarke of husband Henry's 20-year run as one of two councillors representing Monaghan Ward. "But it's what he loves to do and he's good at it. I can't do anything but support that.
"When something is really bothering him or when he has to make a very big decision, when he's here, he's not here. He loses sleep. It preys on him. And for sure I worry about the backlash he takes at times."
For councillors' spouses and partners, watching from the sidelines as those they love are subjected to over-the-top criticism, insults, and mean-spirited innuendo is frustrating, upsetting, and sometimes tear-inducing.
"As a politician, your life is an open book," says Don Parnell, whose wife Lesley is in her second term as an Otonabee Ward councillor. "I know that but, when people say some of the things they're saying, I really wonder if they take the time to think what effect that has on the families."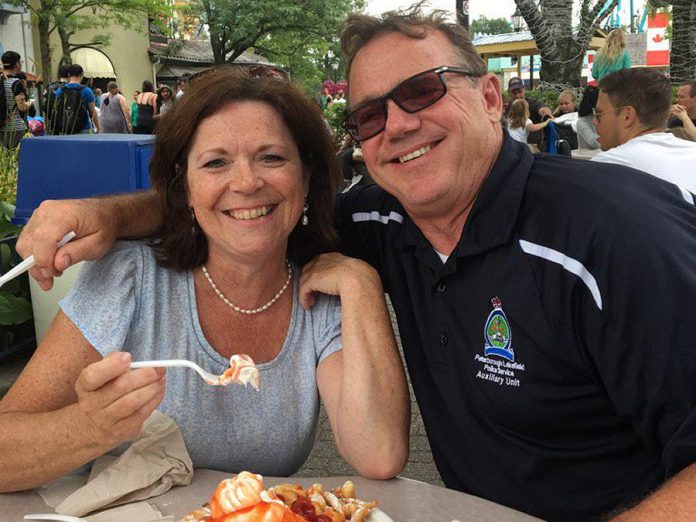 Both Clarke and Parnell point to last year's debate of the $105 million sale of Peterborough Distribution Inc. (PDI) to Hydro One as a particularly difficult time. While both respect the right of all taxpayers to express an opinion on matters before council, that matter brought forth, in their opinion, a nastiness that extended well beyond the norm.
"PDI was the worst in terms of the absolute abuse," says Clarke. "It was tremendously personal.
"I was getting phone calls (at home) from people where every second word was 'f–k'. People were yelling at me, they were cursing — the names they were calling Henry and telling me to relay them. You finally get to the point where you say 'This is our home … you're not allowed to talk like that.
"For the first time I openly said to Henry 'Get out of this … nobody has to take this.' He was at a point where he was teetering. A lot of that has passed but, when you're going through it, it's bad."
At a March 2016 public meeting on the proposed PDI sale held at Market Hall, Parnell was in the audience. He remembers having to restrain himself from coming to his wife's defence.
"I listen to the comments and I say 'Wow, that's not fair'", he says. "'You don't even know my wife and you're speaking to her in those terms?'
"There are people out there who really have no interest in trying to solve a problem. They're just there to create a problem. If they don't hear what they want to hear, your name is mud. There are people out there who will look at this interview and blame Lesley.
"When people say some of the things they say, they should think twice about who else they're hurting. They may not think they're bullies, but they are."
For Joanne Haacke — whose husband Dave is in his first term on council representing Northcrest Ward — overly harsh criticism of her spouse, home phone calls at all hours, and his many hours spent on council business is a relatively new experience.
"One of the biggest reasons why people have such a strong response to some things is because they're missing information … the dots don't connect," she says.
"We don't why they don't connect, but we're frustrated by the fact that they don't. That happens a ton, for sure. How that looks at our house is the phone ringing. Dave is in conversations regularly with people calling at many different hours of the day. That can be frustrating, but I do appreciate it when people call him and ask him to clarify something. Dave can fill in the gaps in the information.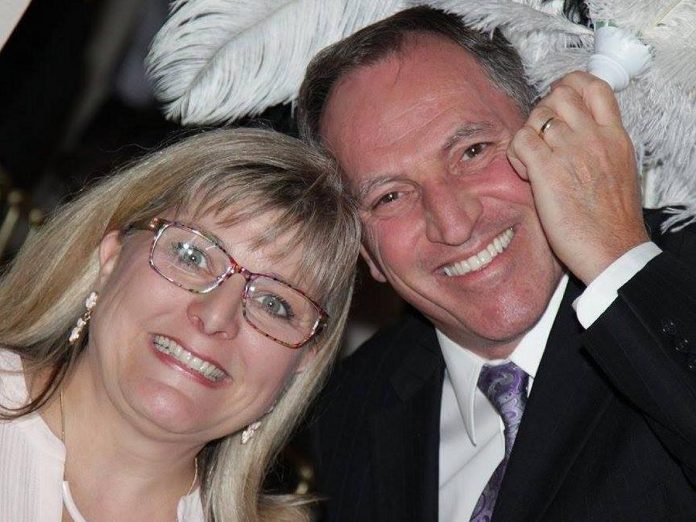 "You see things getting so emotional over a topic or issue for someone, that respect goes by the wayside. That gets hard. What's frustrating for him, for me, for anybody, is that feeling of not being able to reach everybody, knowing people are frustrated or have misinformation. You can't make everybody happy and they're not going to be happy with your decision regardless. You do have to develop a bit of a thick skin to manage that."
Of all the spouses and partners of city councillors, Clarke is by far most active when it comes to publicly defending council decisions from what she deems uneducated, and thus unfair, criticism. She regularly writes letters to local newspapers and posts rebuttals on her Facebook page.
"I was following municipal politics long before I met Henry," she says of the practice. "That doesn't stop. I will defend not just my husband, but other councillors if I feel they are being unfairly sullied or slammed or people are making comments when they are grossly misinformed.
"There are certain issues I've stayed away from. There are comments I read that I would really love to respond to but don't. You have to be careful. If it's a hot button issue, I let him read it first. That's only fair to him because he is the one who was elected. But you still get painted with 'Oh yeah, that's his wife.'"
She agrees with Haacke that the advent of social media and its empowering of people to comment in "knee-jerk" fashion has taken biting and insulting criticism to a whole new level.
"You really don't take the time to think about what you're putting down in type," says Parnell, with Haacke adding "When you're not face-to-face or voice-to-voice, it's a lot easier to throw something out there."
Still, for all the frustration, anxiety and, sometimes, anger that comes with the territory of a loved one serving as a city councillor, Clarke, Parnell, and Haacke share one thing: each would be fully supportive of their spouses seeking re-election in 2018.
"Good partners support each other at different times along the journey," says Haacke.
Both Parnell and Clarke agree.
"As much as I see things that I do not like, I will not stand in the way of her running for office again," says Parnell, with Clarke noting, "I would support him in anything that he wants to do. He loves this and that's all that matters."
That said, each has experience-rooted advice for the spouses and partners of those considering putting their name in the mix for municipal election in November 2018.
"For every difficult call, there are 10 fantastic calls," Haacke says. "For every negative message, there are 10 positive ones. Go for it and be supportive, as it's a journey you do together."
Parnell notes "The good calls balance it out," adding, "I certainly wouldn't try to scare anybody off, but it is something to think about. You have to accept the fact that people are going to say things that you're not going to like that may hurt you."
"We always talk about it (Henry's running for election) but I leave the final decision up to him," says Clarke.
"If you start injecting a lot of personal things, especially the good old family guilt thing, that's not fair. Henry's career on council is just part of our life. There's always something new, there's always something interesting and you meet an awful lot of people you wouldn't otherwise get to meet."