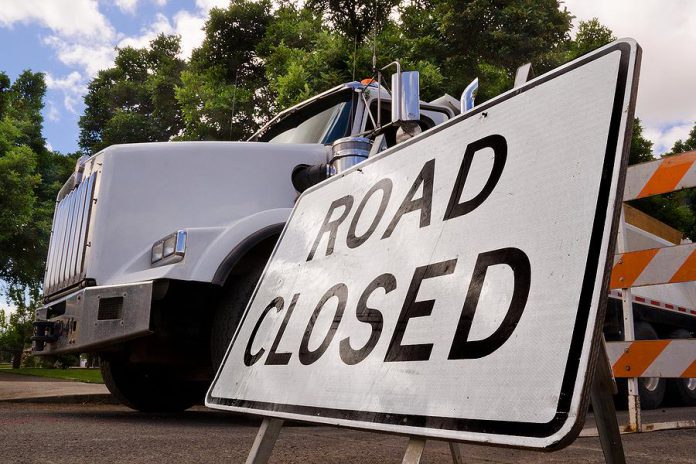 If you drive one of the 8,700 vehicles that travel on Highway 35 south of Lindsay every day, you'll need to take an alternative route for six weeks beginning Monday, September 25th.
A portion of the highway will be fully closed for around 40 calendar days as crews work to replace the Stoney Creek culvert, located near River Road 5.6 kilometres south of Lindsay.
The construction will span 0.15 kilometres. According to the Ontario Ministry of Transportation, around 8,650 vehicles use this section of Highway 35 in a single day.
The work on Highway 35 will include the removal of the existing culvert and footings, construction of a new precast concrete culvert and retaining walls, installation of a new steel guide rail, and new pavement and markings.
There will also be interaction improvements on Highway 7 at Mount Horeb Road (Kawartha Lakes Road 31).
The culvert construction is scheduled for completion on Friday, November 17th. Because of temperature restrictions, surface paving will be completed next spring, with the final completion date set for May 25, 2018.
During the closure of Highway 35, traffic will be diverted onto an off-site signed detour using Mount Horeb Road and Highway 7. Temporary traffic signals will be installed at the intersection of Highway 7 and Mount Horeb Road.
All entrances near the culvert location will remain open and accessible at all times during construction. A temporary satellite ambulance station will be provided in Pontypool to ensure target times to rural emergencies can be met.
It's also going to be noisier if you live in the vicinity. To accelerate the construction schedule, City of Kawartha Lakes council approved an exemption to the noise by-law to allow work to be done at night, on Sundays, and on statutory holidays as required between September 25th and November 17th.
A city by-law prohibiting commercial truck traffic on Hillhead Road and other potentially affected roads will be in place during construction. A police officer will be assigned to periodically patrol the area to enforce the by-law.
Planning for this provincial project has been under way for some time. A 2007 planning and design study for a future four-lane expansion identified the need for the replacement of the culvert. An environmental assessment was completed earlier this year.